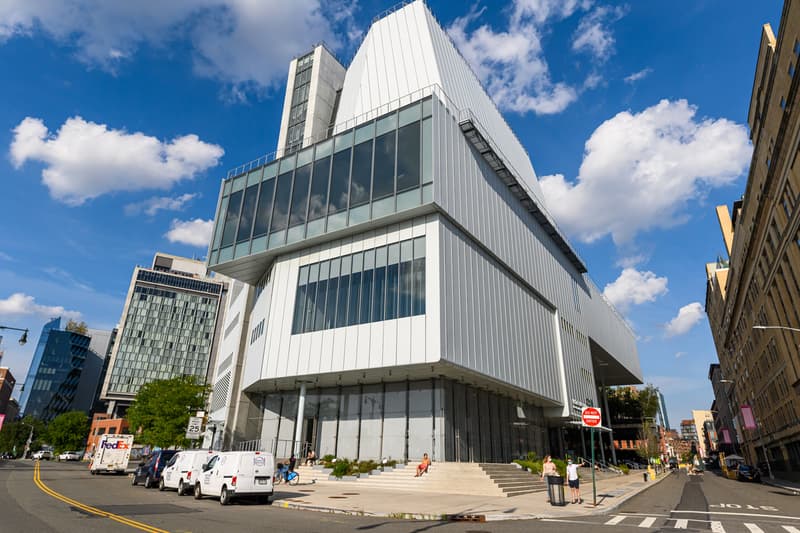 Whitney Curator Apologizes to Black Photographers for Including Their Charity Prints in Planned Exhibition
"We apologize for the anger and frustration the exhibition has caused and have made the decision not to proceed with the show."
---
Museums continue to be under scrutiny during this time of heightened attention to racial injustice amid the ongoing Black Lives Matter protests. Last month, former Smithsonian staff called out the "culture of racism" at the Museum of African Art in Washington D.C. and urged its chief curator Christine Mullen Kreamer to step down. More recently, the Guggenheim announced a diversity plan following staff complaints of long-standing racism at the museum.
The Whitney Museum is now facing backlash for planning an exhibition that will include prints acquired from the See In Black print sale that was meant to be a fundraiser for Black social justice organizations. Led by a coalition of Black photographers and creatives, the project featured works that reflected the lived experiences of Black people, their families and their culture. All profits from the sale of the works were donated to charities devoted to fighting discrimination such as Know Your Rights Camp, Youth Empowerment Project, National Black Justice Coalition, Black Futures Lab and The Bail Project.
The Whitney's show entitled "Collective Actions" was not only going to feature works from See In Black, but also pieces from a number of artist collectives intended to raise funds for anti-racist initiatives such as criminal justice reform, bail funds, Black trans advocacy groups, among others. The presentation was expected to run through September 17 until January 3, 2021.
See In Black organizers recently issued a public statement on the usage of their prints for The Whitney's show. "The Whitney's use of the works acquired through the See in Black print sale at significantly discounted prices—the proceeds of which were donated 100% to charity—constitutes unauthorized use of the works to which the artists do not consent and for which the artists were not compensated. Furthermore, See In Black is not affiliated with The Whitney's exhibitions."
Women Photograph, an initiative dedicated to raising the voices of women and nonbinary visual journalists, also raised concerns for the charity-intended works to be featured in The Whitney's show. "This is not a responsible or a respectful way to engage with artists — nor does it feel particularly sound for an institution with a $300 million+ endowment to acquire $100 prints that were priced to benefit anti-racism non-profits," tweeted Women Photograph.
This Tuesday, HYPEBEAST reached out to The Whitney for a statement regarding the exhibition. The "Collective Actions" curator, Farris Wahbeh, said in an e-mail statement that the show will not be proceeding while having issued an apology to the artists he hoped to include in the show. Read the full letter by Wahbeh to the artists, below
I wanted to follow up on my emails about the Collective Actions exhibition we had planned to open in September. We at the museum have been listening and hearing from artists about their concerns. The conversations and discussions that have come out of the exhibition are deeply felt. We apologize for the anger and frustration the exhibition has caused and have made the decision not to proceed with the show.
 
The works in the exhibition were collected as part of the Whitney's Special Collections, an area that houses artists books, zines, posters, prints, and objects that document how artists distribute published materials as a form of practice, both physically and on-line, and are collected as the materials are launched and circulated. 
 
My sincere hope in collecting them was to build on a historical record of how artists directly engage the important issues of their time. Going forward, we will study and consider further how we can better collect and exhibit artworks and related material that are made and distributed through these channels. I understand how projects in the past several months have a special resonance and I sincerely want to extend my apologies for any pain that the exhibition has caused. 
 
I'd welcome the opportunity to talk more about the organization of the show and other concerns you have, as would our chief curator, Scott Rothkopf. If so, please reach out to me and let me know. 

With thanks, 
Farris