Cardi B Lands First Leading Role in 'Assisted Living'
The rapper previously appeared on 'Hustlers' and will portray Leysa in 'F9.'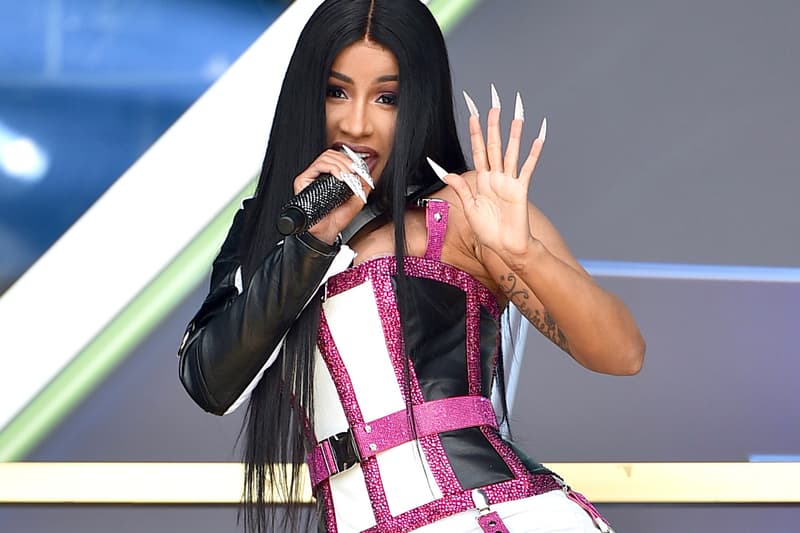 Cardi B is set to make her leading role debut in the upcoming Paramount film, Assisted Living.
According to reports, the movie is described as a "raucous comedy" with "tremendous heart," following the likes of comedies like Tootsie, Sister Act and Mrs. Doubtfire. The rapper will be playing the role of Amber, a small-time criminal who is on the run from the police and her former crew after a heist goes wrong. Out of places to hide, she ends up disguising herself as an elderly woman in her estranged grandmother's nursing home.
Assisted Living is based on an original script by This Is Us writer Kay Oyegun, with Temple Hill and Stephen Love producing. The film's rights were awarded to Paramount in Spring 2019 after a "competitive bidding war."
Although the role of Amber is Cardi B's first leading role, this will mark her third appearance on the silver screen. She made her feature film debut alongside Jennifer Lopez, Constance Wu and Keke Palmer in 2019's Hustlers, and is set to appear as Leysa in F9.
In related news, Cardi B revealed that her "WAP" music video with Megan Thee Stallion cost $1 million USD to make.