Crunchyroll's Most Hyped Anime 'Dr. STONE' Returns For Season 2
Season two simulcast begins streaming today on Crunchyroll.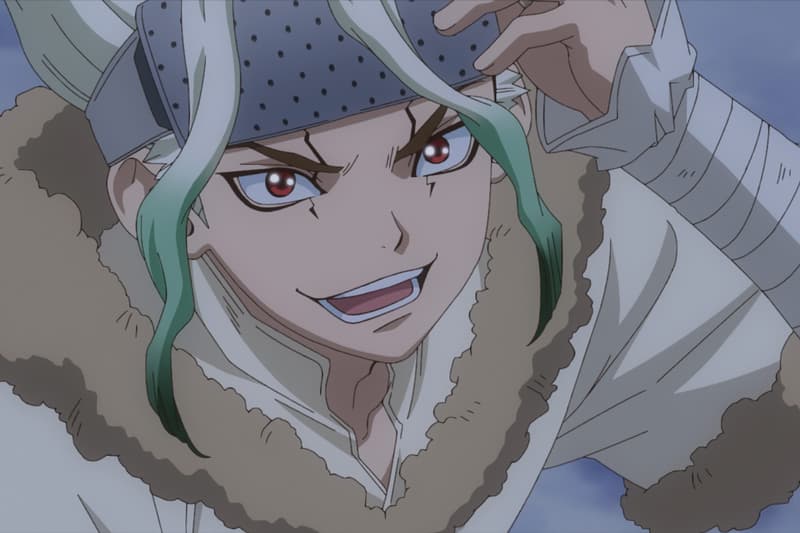 Crunchyroll, the streaming site with the latest and longest-running anime options, now bears season two of one of its most intriguing and hyped series — Dr. STONE — and the STONE WARS saga. After a mysterious green light has petrified the world, this story follows the journey of our protagonist, Senku Ishigami, breaking free from his rock prison after being petrified for 3,718 years, now seeking out the cause and more importantly, a cure. Fans of similar Crunchyroll shonen titles, Attack on Titan, Naruto and One Piece, will enjoy Dr. STONE's blend of humor, adventure and war.
With Dr. STONE though, fans are also treated to a new breed of the shonen genre with the show's focus on science, intellect and power dynamics. Illustrated by Boichi and written by Riichiro Inagaki, the manga is at its core an all-out war hence the STONE WARS theme. Dr. STONE, operates much like Avengers: Endgame, in that Senku and his recently-gathered team have this final chance to find a cure and save the world from the Tsukasa Empire. This is a war of out-battling your opponents but also out-smarting them too. The series doesn't feature any super crazy battles, long tournament arcs or training compilations, rather instead focusing its efforts on building on a final storyline push, meticulously detailing the scientific efforts of its hero, Senku, in his attempt to restore humanity from its petrified state 3,000 years in the future.
Recapping season 1, we find our main character, Senku, after waking up from being petrified, manages to revive his friends. But he is immediately opposed by Tsukasa, who believes that the old world was corrupt and begins destroying petrified humans to prevent them from ever coming back. Following this betrayal, Kohaku introduces Senku to the Ishigami Village, where he finds a community of friends, including Kinro, Ginro, Suika and Gen Asagiri, committed to helping him rebuild society through science. Senku, and the Ishigami Village worked together to advance their technology in preparation for Tsukasa Empire's advance and using every tool at their disposal, they accomplished their biggest feat yet: crafting a cellphone.
Now with the excitement at all-time high, season 2 of Dr. STONE's action is set up to be a blend of the application of these scientific methods and frankly, war. With an abundance of hyper-aware and nuanced characters, as even the show's villain, Tsukasa, who wants to restore humanity like Senku but into a world of his own vision, it makes for a show that contains multitudes, of introspection and of chaos. And Senku is a reflection of the ever-evolving audience of shonen, equally as much as Saitama is in One Punch Man. In season two, Dr. STONE introduces new characters, locales and the first real look at the Tsukasa Army's headquarters and its people. The three new characters unveiled by this latest trailer seem to be part of Tsukasa's camp, by their muscular builds: Nikki, Ukyo and Yo. Still, with the team looking to undermine Tsukasa while saving everyone, there's always the potential for these new opponents to become allies.
Unlike Naruto, who's hero character, Naruto, has a more self-serving goal in becoming Hokage, Dr. STONE finds itself flipping the script entirely by crafting our hero Senku, as this unsung, selfless hero not only attempting to solve a worldwide epidemic but also provide direction for the future of humanity in the new world they're fighting for. In this technologically advanced Information Age, his greatest weapon remains — Science.
Will Senku's inventions and ingenuity save the day? Explore the war between science and power on season two of Dr. STONE, starting today on Crunchyroll.