8 Designers to Keep Tabs on in 2021
These are the names you should start dropping now.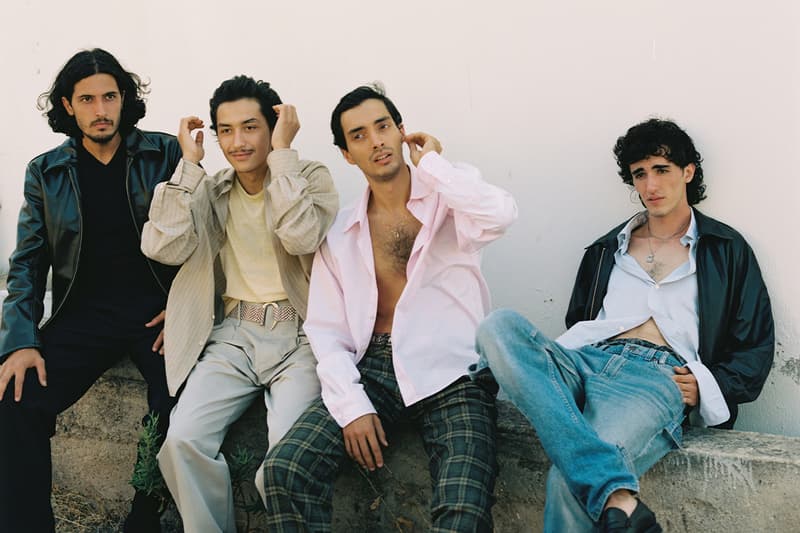 Looking back at our predictions for 2020 feels faintly nostalgic, now. A year that we predicted would be dominated by tailored outerwear, sophisticated design and outlandish patterns was, of course, overshadowed by a Coronavirus that led to cancelled fashion weeks, postponed collections and, in some cases, brand fatalities. But the new year offers a chance to regain a sense of focus – and perhaps, even, hope.
Despite the car crash that was last year, it was a successful one for brands including Marine Serre and Telfar, who in the face of adversity were able to defy the doom and report growth. Now, as the new year begins to peep its head above the horizon, our editors have cherry-picked the brands we're most excited about for 2021. Let's hope this year is a little more… predictable.
Arnar Már Jónsson
Now that outdoor and performance-wear has become a part of our everyday wardrobe rotation, it was inevitable that a canny creative would find new ways to adapt it. Enter the Icelandic designer Arnar Már Jónsson, who has been picked up by retailers from MATCHESFASHION to Slam Jam for his thoughtful approach to technical sportswear. Working in rip-stop and high-performance fabrics, every piece is made with longevity in mind: the clothes are intended to become the pieces you'd reach for every day. The collections are created in small runs, so that more care and attention can be paid to the smallest details of the garments: how the seams sit on a jacket, where the zips are placed, and how pieces can be layered together. It's an ethos that feels right for now. -Rob Nowill
Saul Nash
An unexpected silver lining of the chaos of 2020 was a distinct market shift in menswear. After years of overhyped (and often lazily-designed) brands churning out cynical merchandise, it felt as though designers and consumers rediscovered the value of function, and celebrating products that actually do something. In that spirit, we'd place the emerging London-based designer Saul Nash. His background as a dancer and choreographer has given him a true empathy for how the body responds to clothing, and it's evident in the clothes: his sportswear is both pragmatic and romantic. He even showcases his new collections through choreographed performances to show how the garments move. It's unflashy, unpretentious, and stands on the strength of its design signatures rather than a flashy logo. Expect to hear a great deal more of his name this year. -Rob Nowill
Nanushka
For those who haven't heard of Budapest-based Nanushka, you should have. Founded in 2005 by London College of Fashion graduate Sandra Sandor, the label's take on eastern-culture-meets-western-design has seen it receive plaudits from across the globe, not least for its equally-as-impressive approach to sustainability. After giving us a glimpse of what's to come for 2021 with its Human/Nature offering and then more recently its Pre-Fall 2021 lookbook, Nanushka's adventurous approach to relaxed silhouettes is set to continue, while boxy outerwear and striking patterns remain the focus in what we're sure is going to be a big year for the label. -Tayler Willson
OVERCOAT
Since 2016, OVERCOAT founder Ryuhei Oomaru has channeled his obsessive tailoring into approachable genderless wearables, specializing in clever layering pieces that simultaneously free and flatter the body. Spring/Summer 2021 pushes OVERCOAT's oeuvre even further beyond its preferred street-savvy suiting, elevating seasonal essentials — boxy chore coats, camp collar shirting, pajama pants — with sunny printed gradients that cheerfully contrast against the moodiness wrought by the ongoing COVID-19 pandemic. The faint-hearted need not fear: plenty of ultra-versatile beige and black items sit amongst the statement shades. Here, OVERCOAT's effortlessly balanced silhouettes are the offering's linchpin, a masterclass in elegantly relaxed shapes that are neither sloppy or stiff. -Jake Silbert
Maryam Nassir Zadeh
Though her store's selection is unimpeachable, Maryam Nassir Zadeh's womenswear line alone ensures that her New York flagship boutique is a must-visit hub of downtown cool, consistently outpacing whatever fits within the contemporary cultural zeitgeist. The designer's forthcoming debut menswear offering will provide even more reason to stop by, promising goods that perfectly partner with its existing in-house wares. Oversized summer shirting, sweater vests and plenty of high-waisted slacks draw from the stylistic codes of the '80s, straddling retro sleaze and post-skate cool with garments that look lived-in, yet sharp. Slick track jackets, washed carpenter jeans and black loafers cater to the now, while appliquéd belts and leather work jackets are of no era — they're MNZ's own. -Jake Silbert
notwoways
London-based label notwoways broke the Internet back in November 2020 with its second sell-out release, the moonless. Headed by content creator Callux and his partner and brand designer Rockwell Princely, notwoways enters 2021 off the back of an incredible past year which saw the brand's inaugural sneaker — the exuberance — sell out in just 63 seconds, while the moonless was gone in 186 seconds. These numbers would be impressive even for the biggest of brands. Whatever notwoways is cooking up is sure to be a hit, because its recipe for success works. The shoes combine streamlined elements with chunky design tropes, the numbers are limited, and the pricepoint is unlike any other emerging footwear brand (costing £100 GBP or around $130 USD on average). Coupled with a growing following, plenty of love from friends and family, and a few listings on Stock X, 2021 is notwoways' year to take. -Eric Brain
GAP x YEEZY
After it was announced that Kanye West's Yeezy label had signed a 10-year contract with GAP, it caught most of the fashion world by surprise. Similarly, when news broke a few months later that Mowalola Ogunlesi was set to head up the collaboration, a renewed sense of excitement was sparked with many excited about how a designer renowned for her hyper-sexual aesthetic would rework with the T-shirts and chinos GAP is renowned for. Promising to deliver "modern, elevated basics," the first YEEZY x GAP collection is rumored to be landing early this year — and we can't wait. -Tayler Willson
Christopher Raeburn's Osti Revival
As the founder of Stone Island and C.P. Company, the late Massimo Osti is rightly seen as a legend in the world of outerwear. As well as establishing those two labels, Osti also oversaw the launch of a string of other names during his lifetime. Two of those brands, Left Hand and ST95, are now due for a comeback under the leadership of London-based designer Christopher Raeburn. With the first pieces not set to arrive until Fall/Winter 2021 details are still scarce, but expect Raeburn to mix his sustainable design ethos with Left Hand's material experimentation and ST95's sportswear-inspired aesthetics. -Jack Stanley