Michael Jordan Awarded $46,000 USD for "Emotional Damages" Against Qiaodan Sports
An ongoing near-decade-long trademark lawsuit.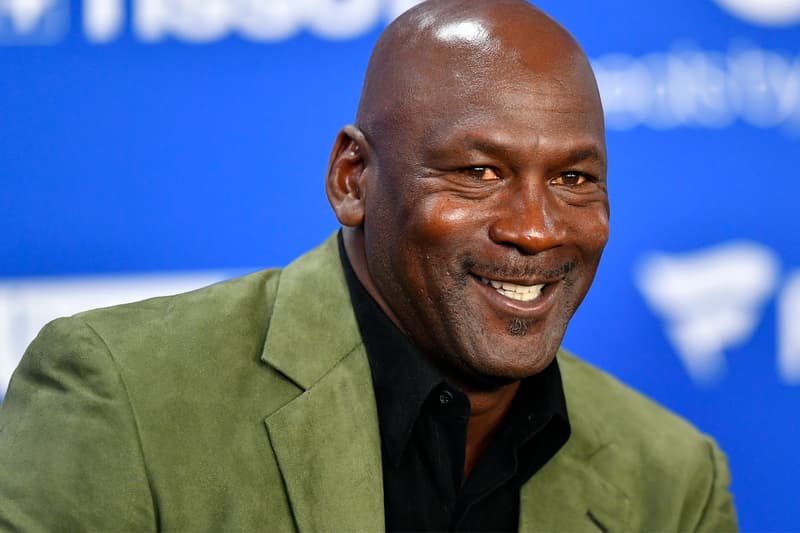 In what appears to be one of the longest sports trademark battles to date, the Chinese sportswear brand, Qiaodan Sports is still not off the hook for its unauthorized use of Michael Jordan's name.
Just last year, the Supreme People's Court in China ruled in favor of the Jordan Brand, disallowing Qiaodan Sports to use the Chinese characters synonymous with "Jordan".
The latest update of this almost decade-long saga of trademark suits comes from a Shanghai court, which on Wednesday ruled that the Chinese brand had indeed utilized the "Jordan" name without authorization and with intention of misleading consumers. In this case, Qiaodan was ordered to compensate the six-time NBA champion $46,000 USD in 'emotional damages' and $7,600 USD for the incurred legal expenses. Not only is the brand barred from using the Chinese characters in its corporate name and product trademarks, but it must issue an apology in print and online to clarify the non-affiliation to the basketball legend. This concession forces many of Qiaodan's Jordan-related trademarks to be irremediable.
This ruling is consistent with China's supreme court decision, which in April declared that the firm had used Jordan's name illegally. The company is said to have around 200 Jordan-related trademarks. Due to trademark regulations in China, the court was unable to stop Qiaodan from using the name completely. Though, the court noted that by trademarking Jordan's jersey number, 23, and the Chinese translations to his sons' names, it drew suspicion to the company, making it a "very obvious attempt to mislead [and] had the intention of causing or allowing for public confusion." Jordan has filed 80 lawsuits against the Chinese sportswear firm, since 2012.
In case you missed it, Bettinardi Golf offers a new 2021 limited run of Tiki Studio Stock putters.
Michael Jordan awarded $46K for 'emotional damages' in Chinese trademark lawsuit. https://t.co/xrvn136WF1 pic.twitter.com/9W9VSzATjF

— theScore (@theScore) January 5, 2021