Ford's F-Series Is the Best-Selling Vehicle in the U.S.
Selling 198,338 units in 2020 Q4 alone.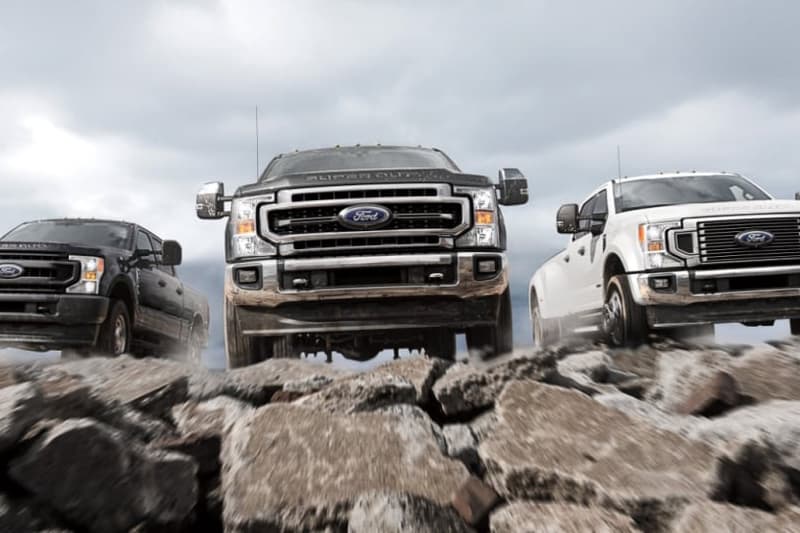 America loves its pick-up trucks, so much so that the nation bought 198,338 Ford F-Series' in 2020 Q4 alone. While this may be less than the 233,952 sold in 2019 Q4, it does mean that the Ford F-Series is still the best-selling passenger vehicle in the United States.
Taking information from GoodCarBadCar, we can see that the motoring industry had a relatively tough quarter selling slightly fewer cars on average in comparison to this time last year. However, what it did show was that car sales were still impressive in places, with the Chevrolet Silverado selling 9.9 percent more year-on-year with 179,443 units, putting it in second place.
Coming in third is the RAM pick-up with 161,266 units shifted this quarter, while fourth goes to another off-roader, the Toyota RAV4, with 127,813 copies sold. Interestingly, Tesla's first entry comes in at number 20 with its Model 3, selling a less-than-desired 43,000 units which is 9 percent less year-on-year.
Other takeaways include the Mustang Mach-E that was sold just three times in 2020 Q4, while discontinued cars continued to sell in a handful of numbers. For example, Dodge discontinued the Viper back in 2017 yet 3 new models were still sold in the same quarter, while BMW's i8 that was discontinued in April 2020 still managed to sell 28 units. Cars that did not sell once in 2020 Q4 include the Volkswagen Beetle and the Chevrolet Volt.
For more car news, Volkswagen has announced that the Golf will be discontinued in the United States.