Budweiser Is Officially Benching Itself From the Super Bowl LV Ad Lineup
Spending its ad money on COVID-19 vaccine awareness.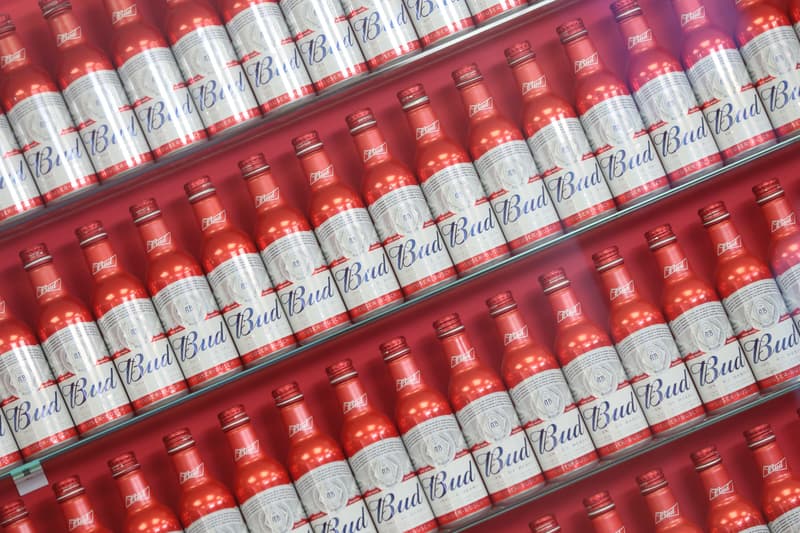 Budweiser has taken a page from fellow beverage brands Coca-Cola and Pepsi, in sitting out from Super Bowl LV. This will be the first time in nearly four decades that Budweiser, better known as The King of Beers, will not have a place on the Super Bowl ad roster.
Earlier this month, Coca-Cola and Pepsi both announced they would sit out from the Super Bowl due to growing concerns about sending out the wrong message during this time.
Budweiser has also announced that they will be giving away the money meant to have been spent on running a Super Bowl commercial, to the Ad Council, an industry coalition that raises awareness of the benefits of the Coronavirus vaccine through public-service announcements. Budweiser has instead released a 90-second ad on digital outlets, expected to call attention to the needs of the pandemic.
The parent company, Anheuser-Busch, will go through with its intended four minutes' worth of advertising for its other brands, Bud Light, Bud Light Seltzer Lemonade, Michelob Ultra, and Michelob Ultra Organic Seltzer. Local ads for Stella Artois and Cutwater Spirits are also expected to run during the game.
CBS has yet to sell-out its available commercial inventory for its February 7 telecast and is currently seeking $5.5 million USD for a 30-second ad spot during the Super Bowl LV. Brian Sheehan, professor of advertising at Syracuse University comments on brands' decision to sit out the event saying, "With Super Bowl parties either scaled way down or just canceled, it probably makes sense to sit this one out at this cost."
Watch the Budweiser ad, Bigger Picture below.
In case you missed it, McDonald's Tatsuta Chicken Burgers use rice as buns in Japan.