Volkswagen to Officially End Production of the Golf in the U.S.
The 2021 model will be the final year for the base hatchback.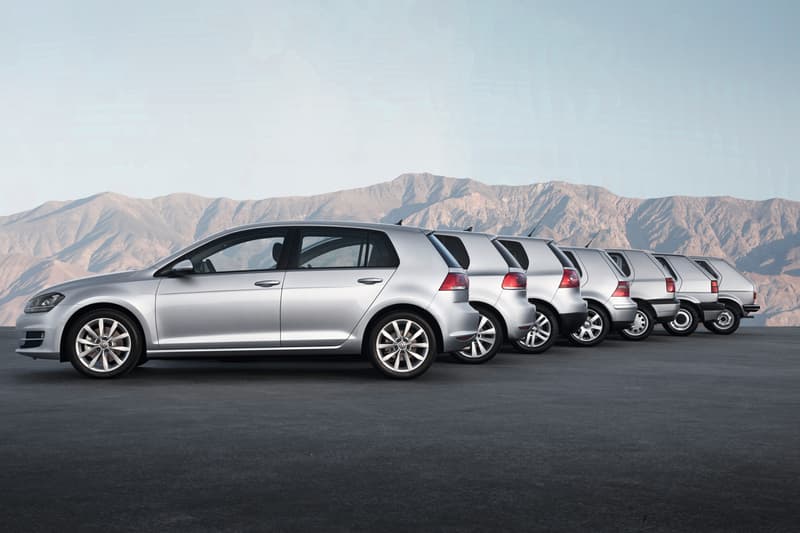 Volkswagen has announced that it will officially end production of its favored hatchback, the Golf, in the U.S. They have also stated this does not affect the GTI and Golf R.
VW of America sent out a press release this afternoon stating the news, confirming that the 2021 model will be the hatchback's final year. The car's production from Puebla, Mexico, will sustain sales for the current year, but will not continue into 2022.
The Golf was first introduced in 1974 as an affordable, functional hatchback and led to a revolution of sorts for the automotive industry, ushering in an adoption for small, family-friendly hatchbacks perfect for city driving, mini road trips, daily A-to-B commutes and more. VW claim that since its 1974 origin, the US has sold over 2.5 million Golfs and spanned seven generations, up today's MK7 model. The current TSI model boasts a 1.4L turbocharged, direct injection engine, and makes a modest 147 hp and 184 lb-ft of torque through either a six-speed manual or eight-speed Tiptronic automatic transmission.
VW also states that although the Golf as a model will discontinue in the United States, the U.S. market will continue to sell the Golf's hot hatchback iterations, the GTI and the Golf R. Catering to enthusiasts and those looking for a powerful, fun and sporty drive, the GTI and Golf R provide the thrills of a sports car without sacrificing the Golf's honored history of functionality through its plentiful seating, roomy interior, spacious trunk, and high-ranked safety. VW Senior Vice President of Marketing and Strategy Hein Schafer reassures that "the GTI and Golf R will carry [the Golf] legacy forward."
In late 2020, Mazda actually did the opposite and killed off Mazdaspeed, its enthusiast-line of tuned Mazda vehicles.