Yohji Yamamoto FW21 Explores the Boundaries of Monochrome Suiting
Graphic-drenched garments, text prints and experimental textiles.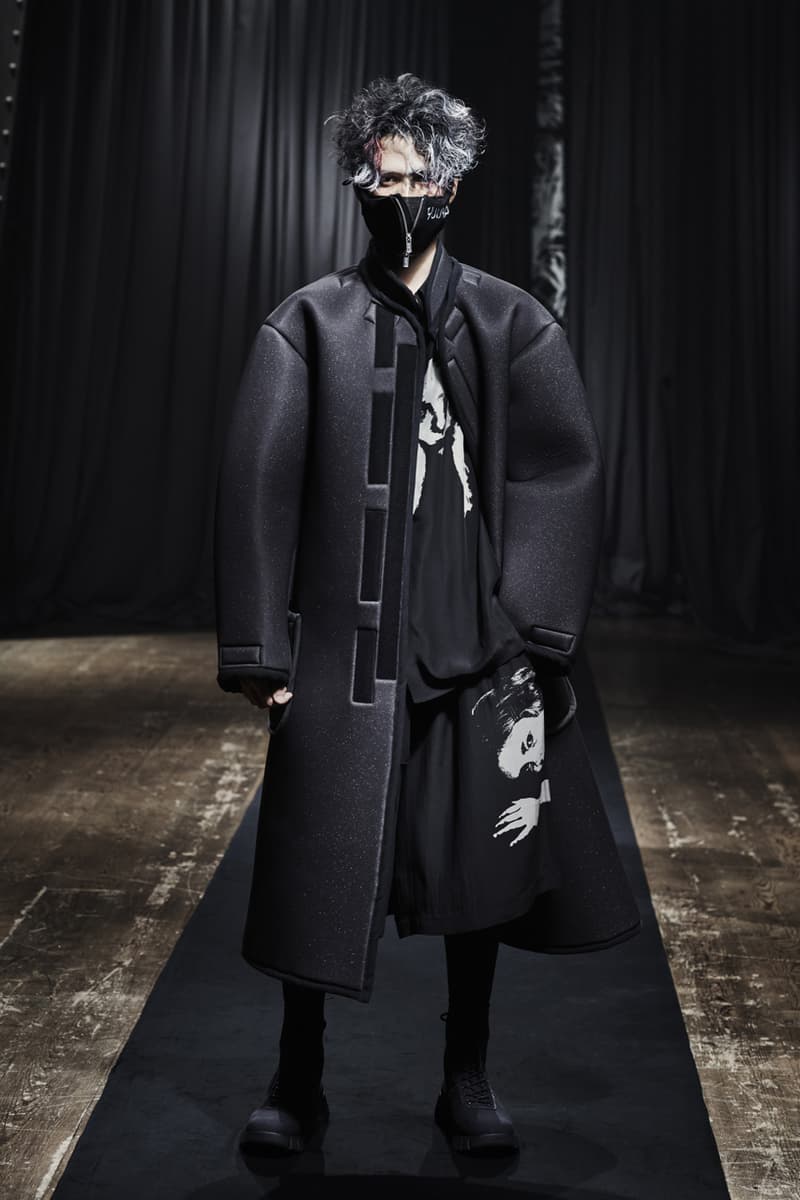 1 of 26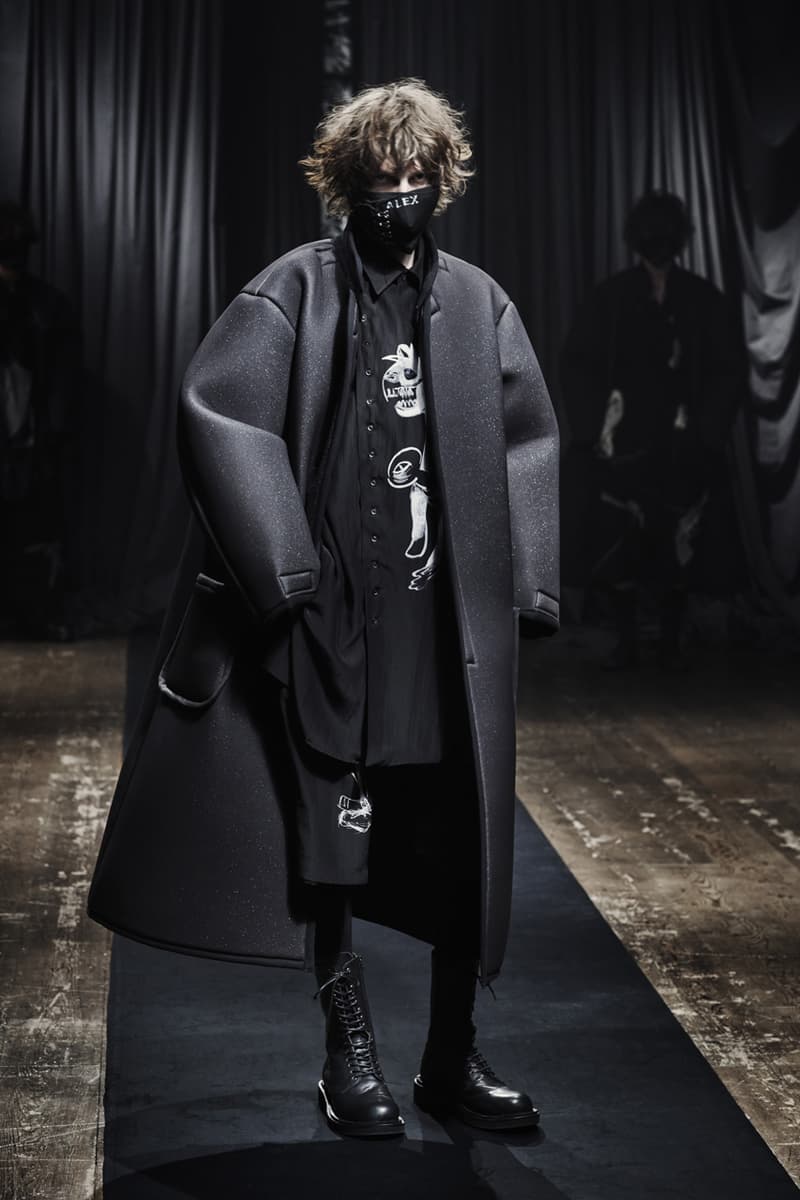 2 of 26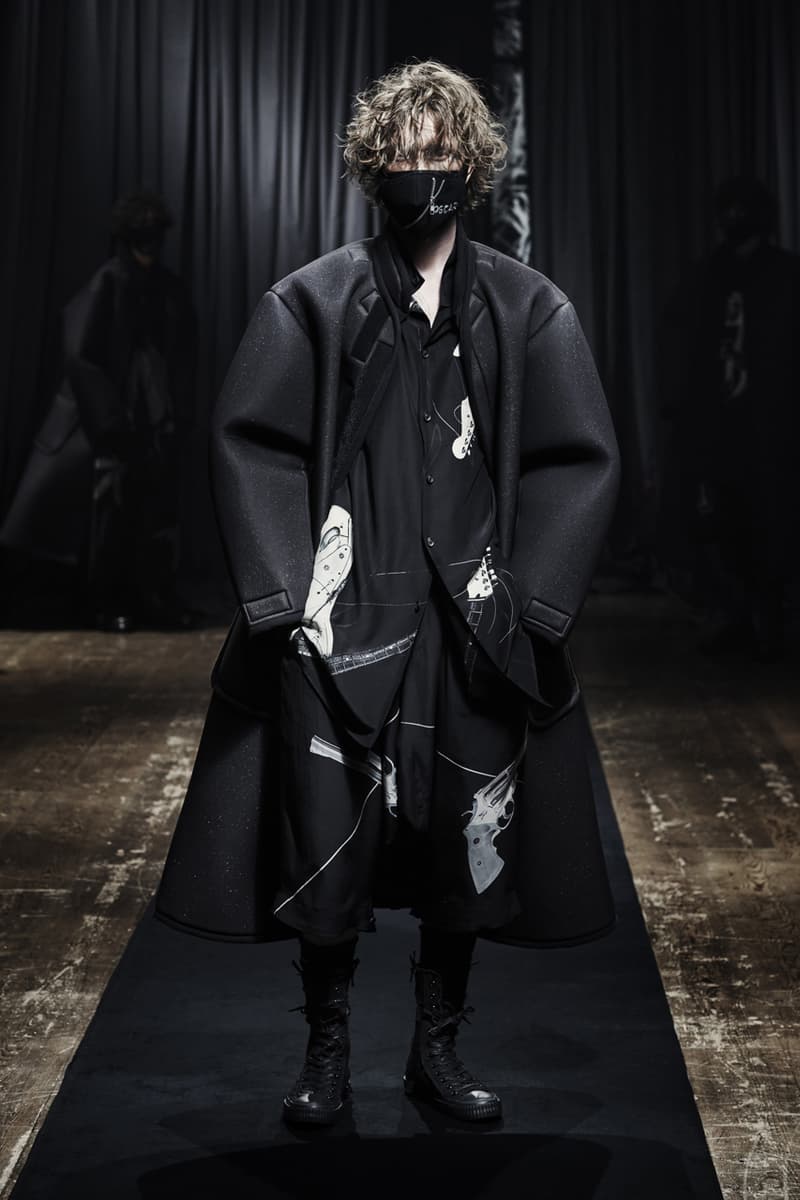 3 of 26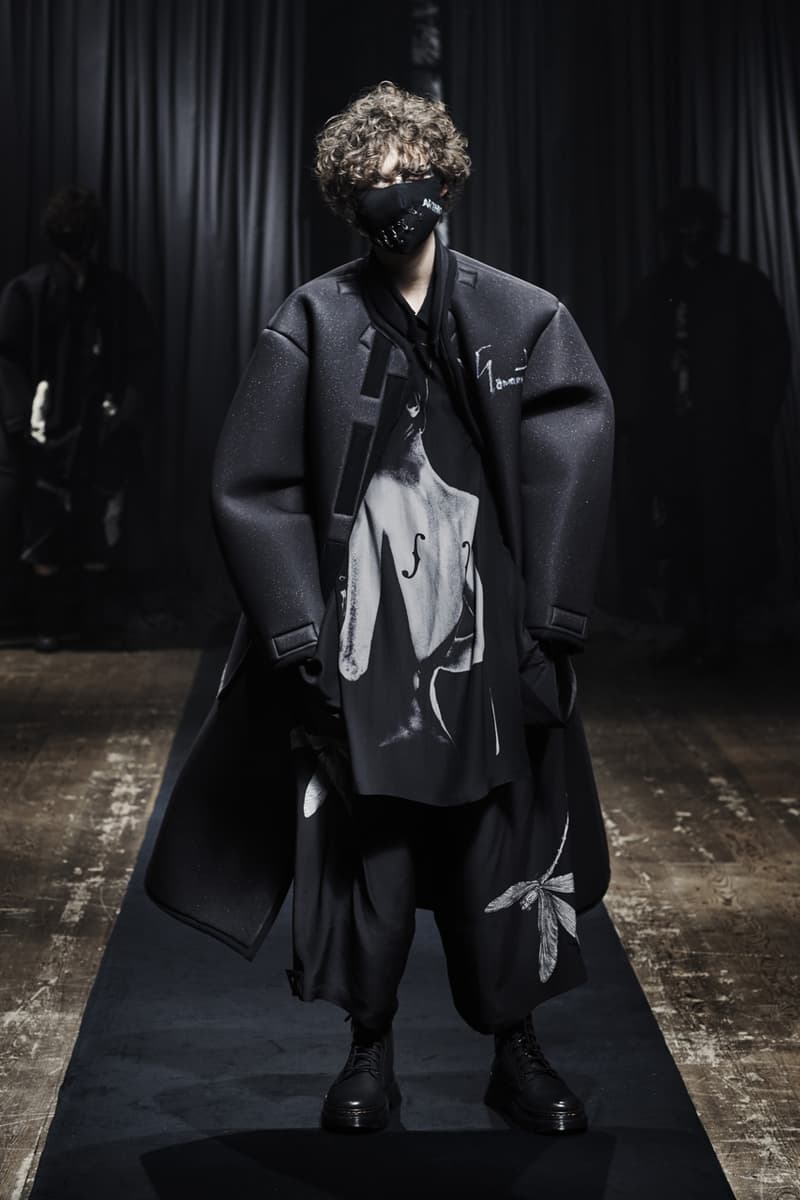 4 of 26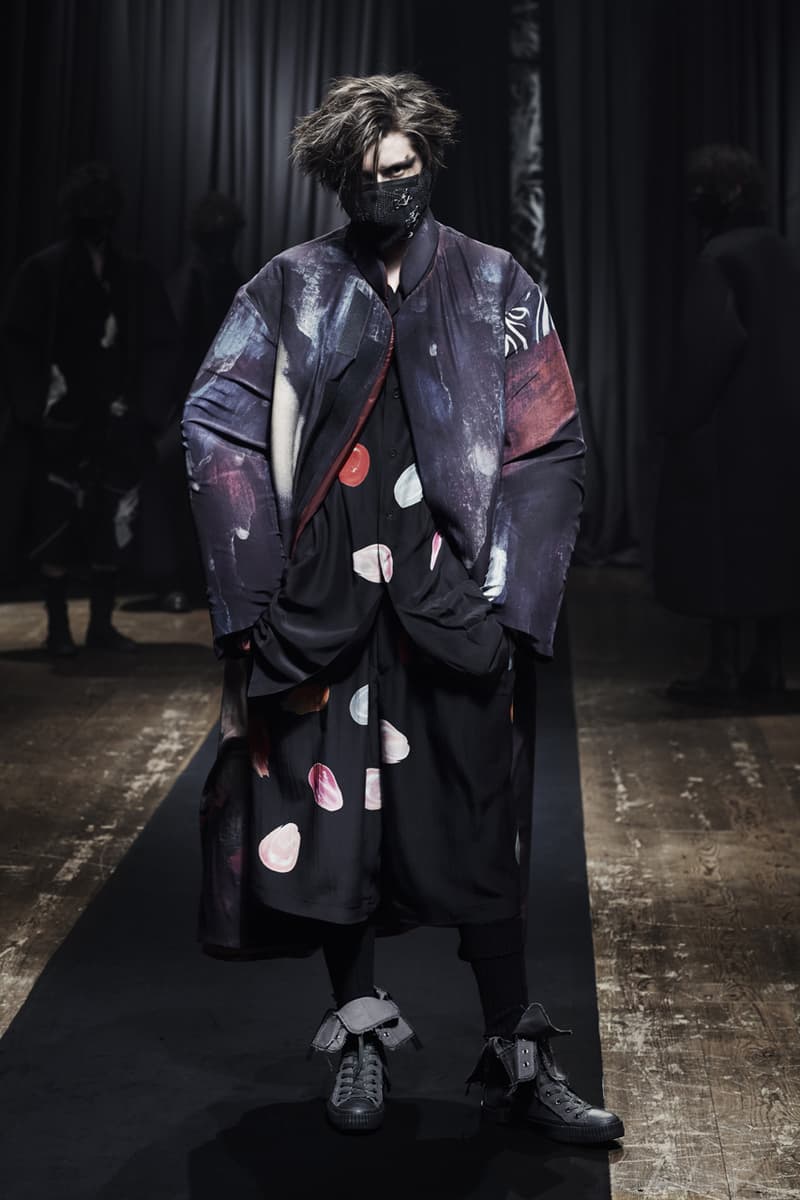 5 of 26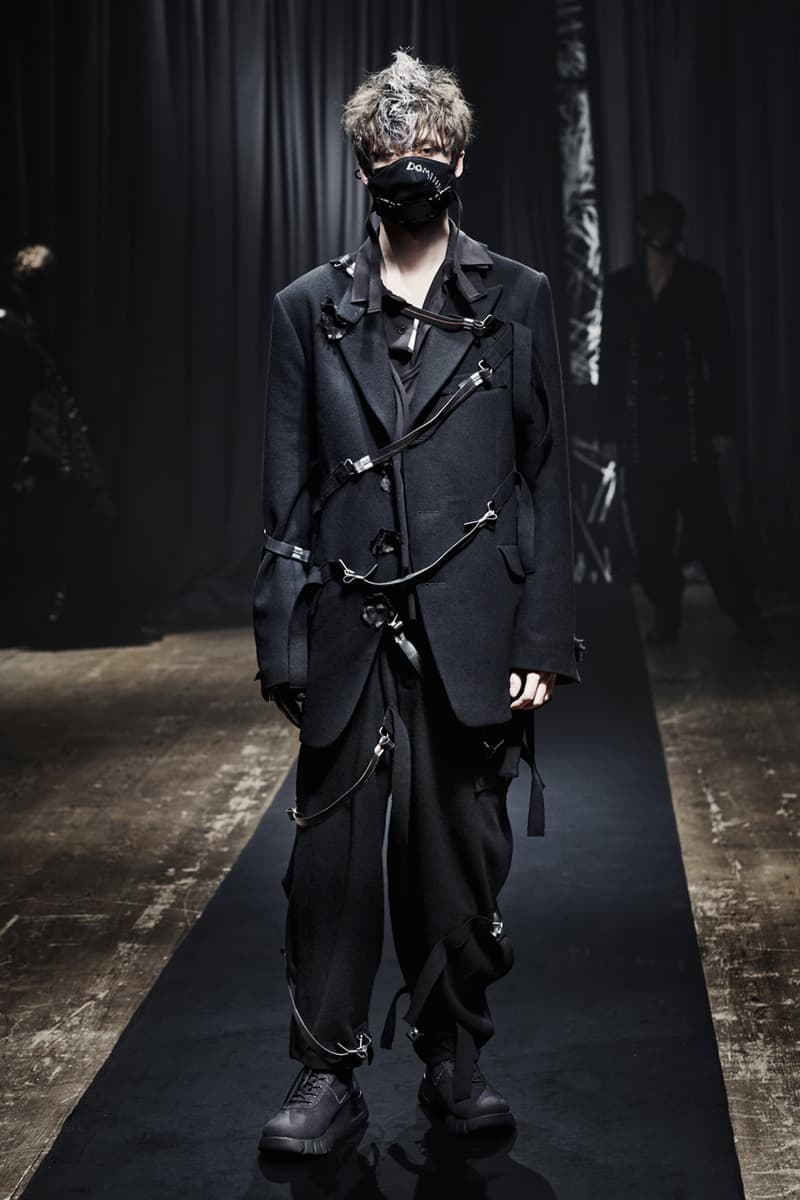 6 of 26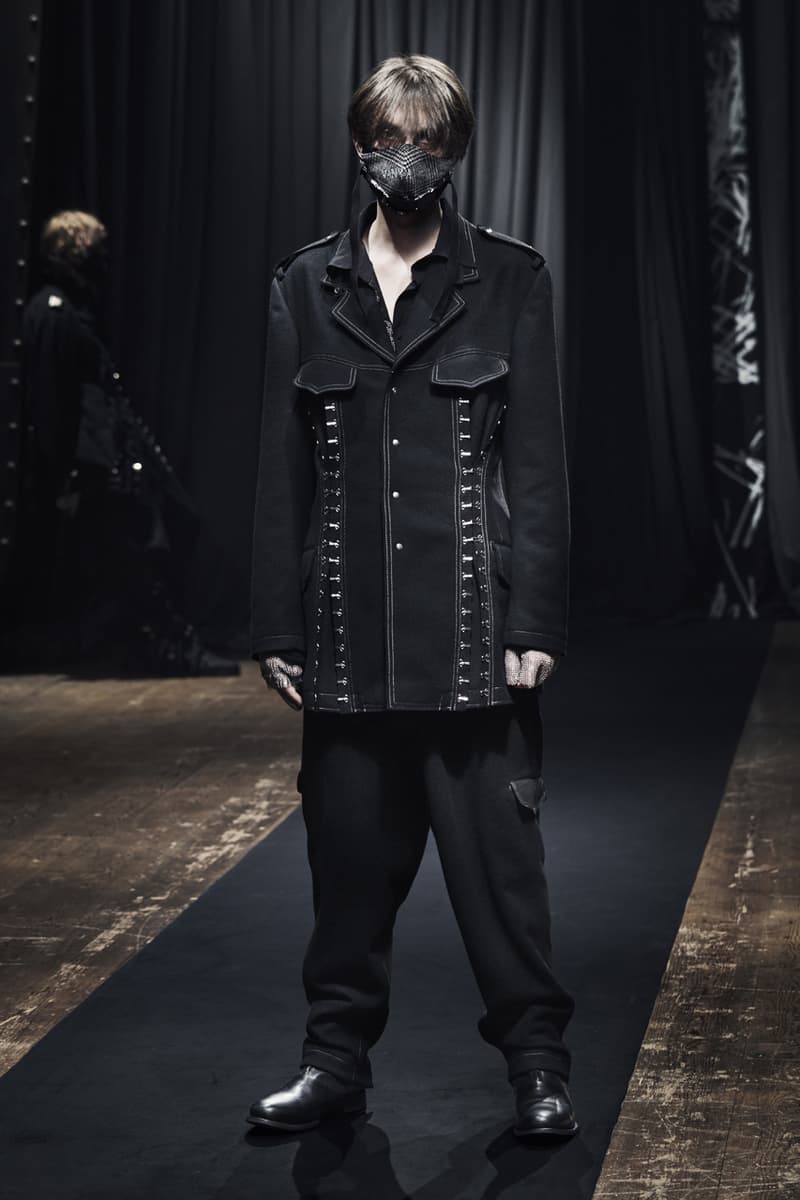 7 of 26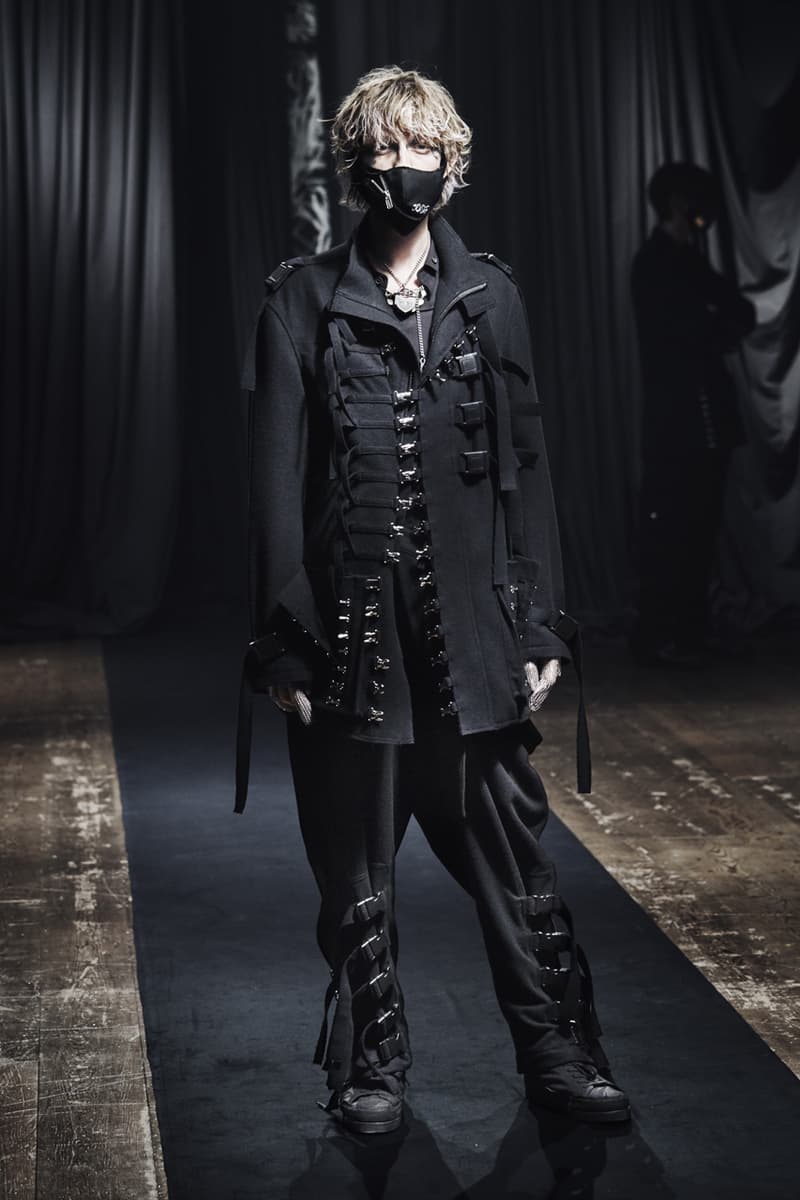 8 of 26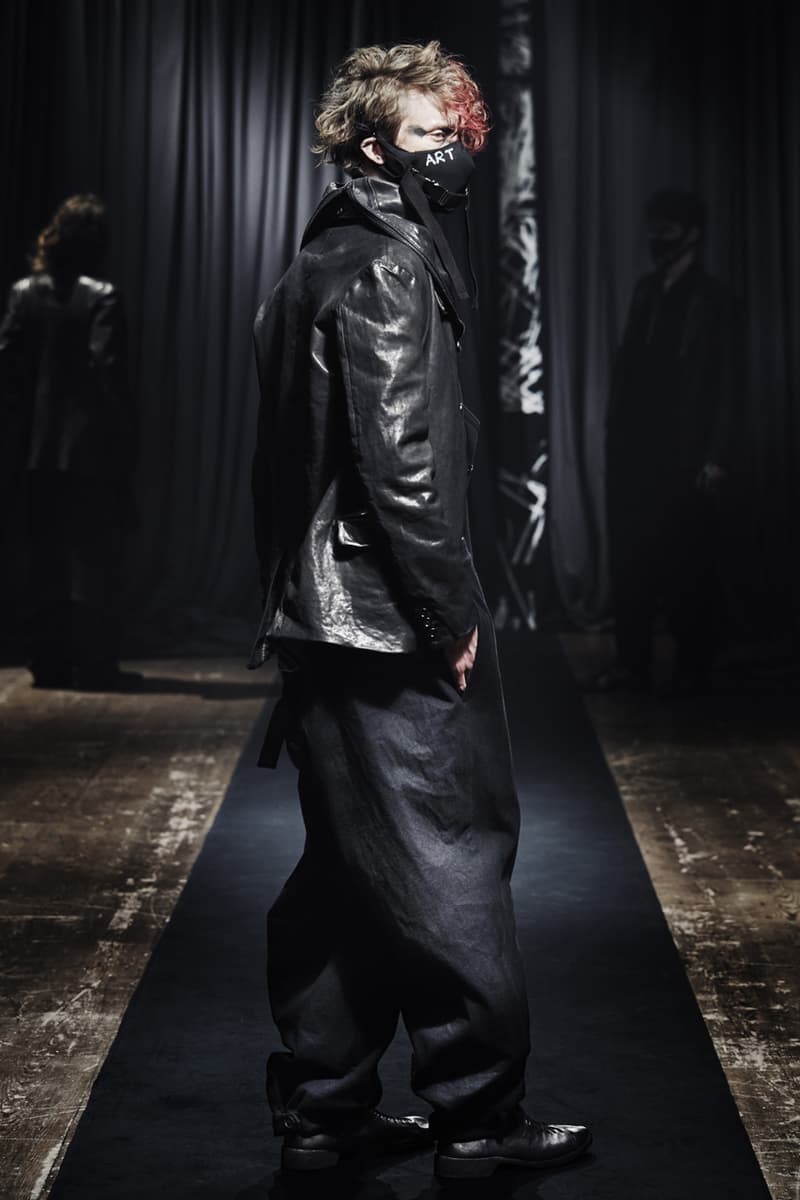 9 of 26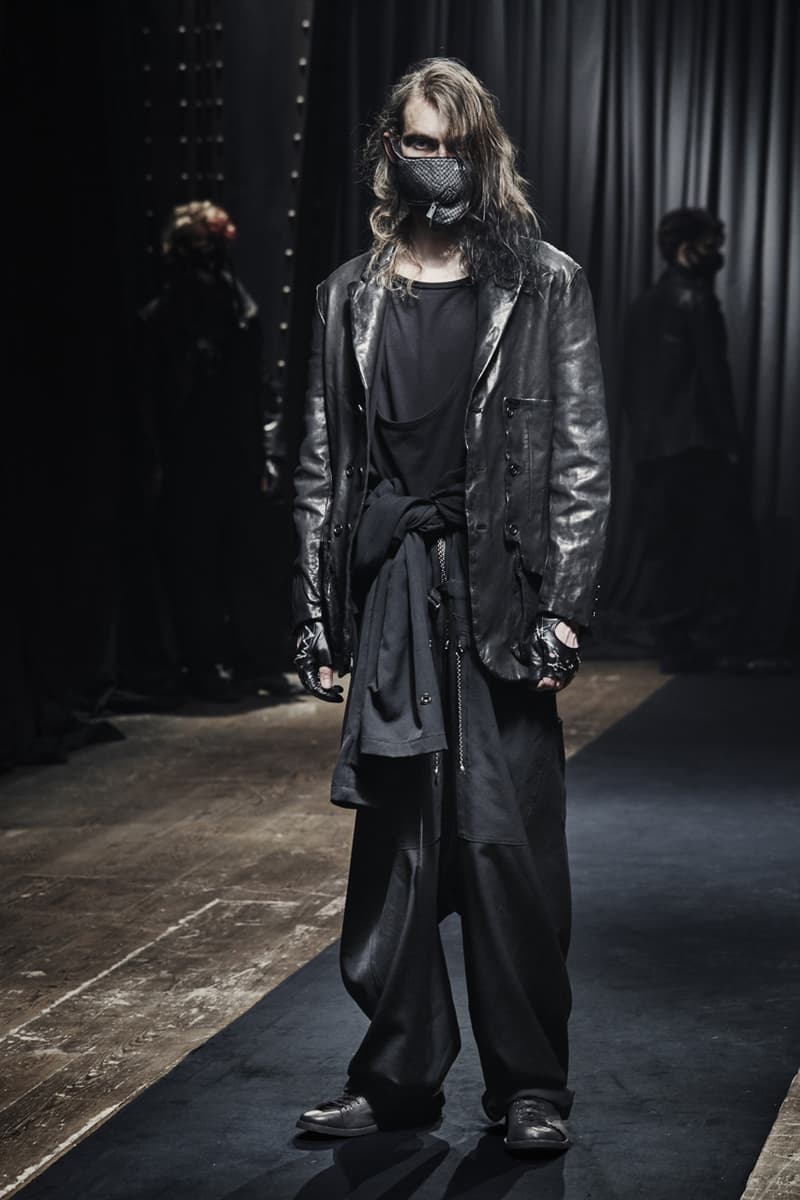 10 of 26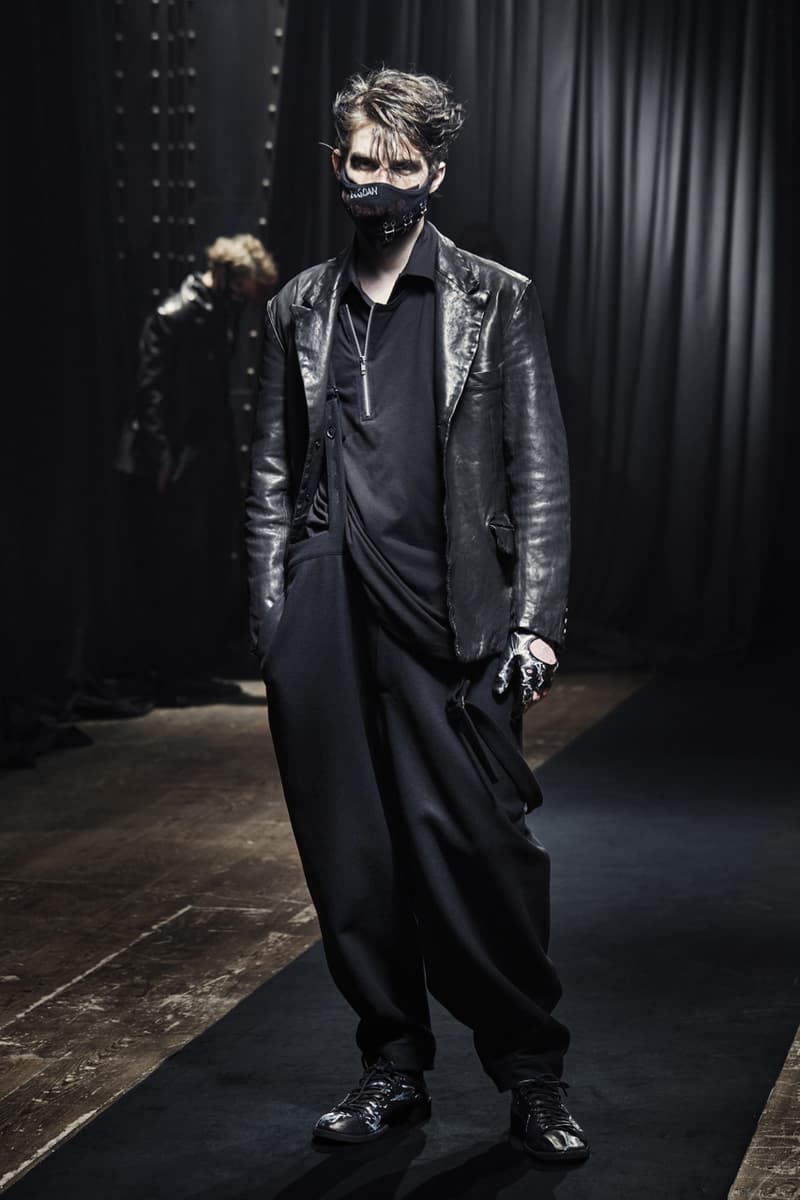 11 of 26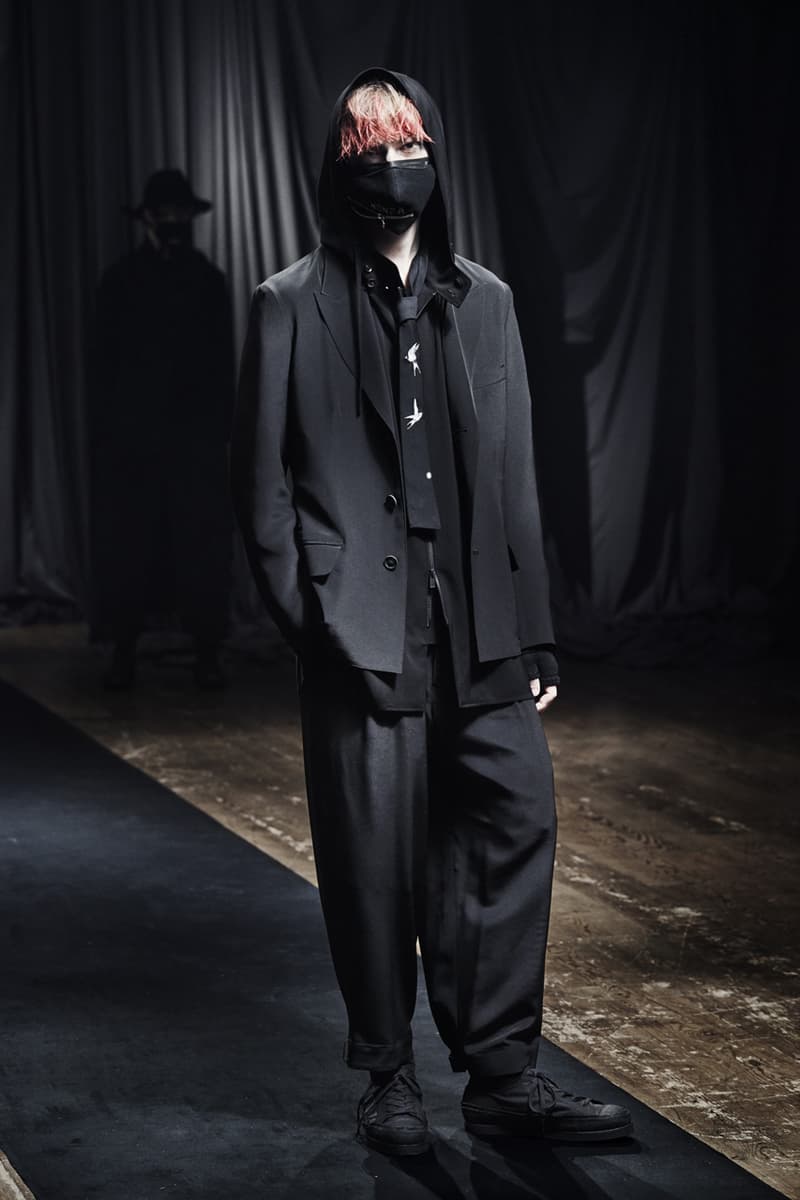 12 of 26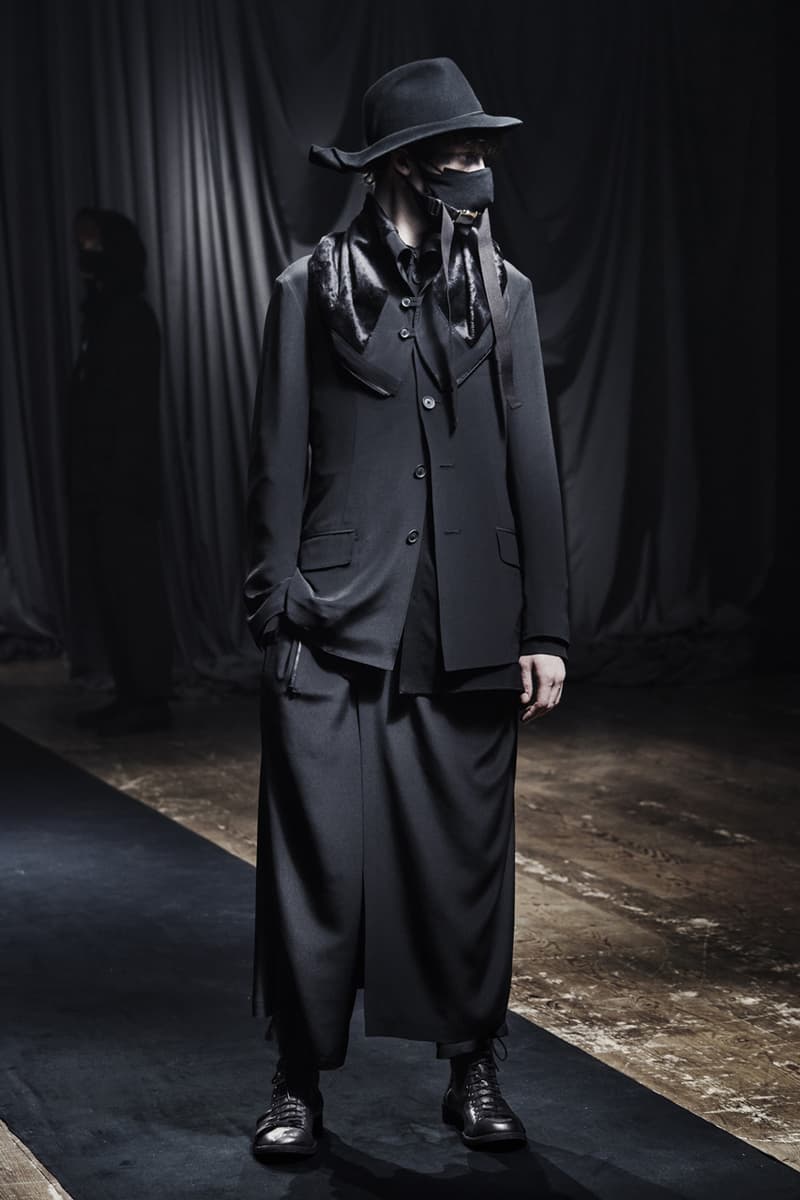 13 of 26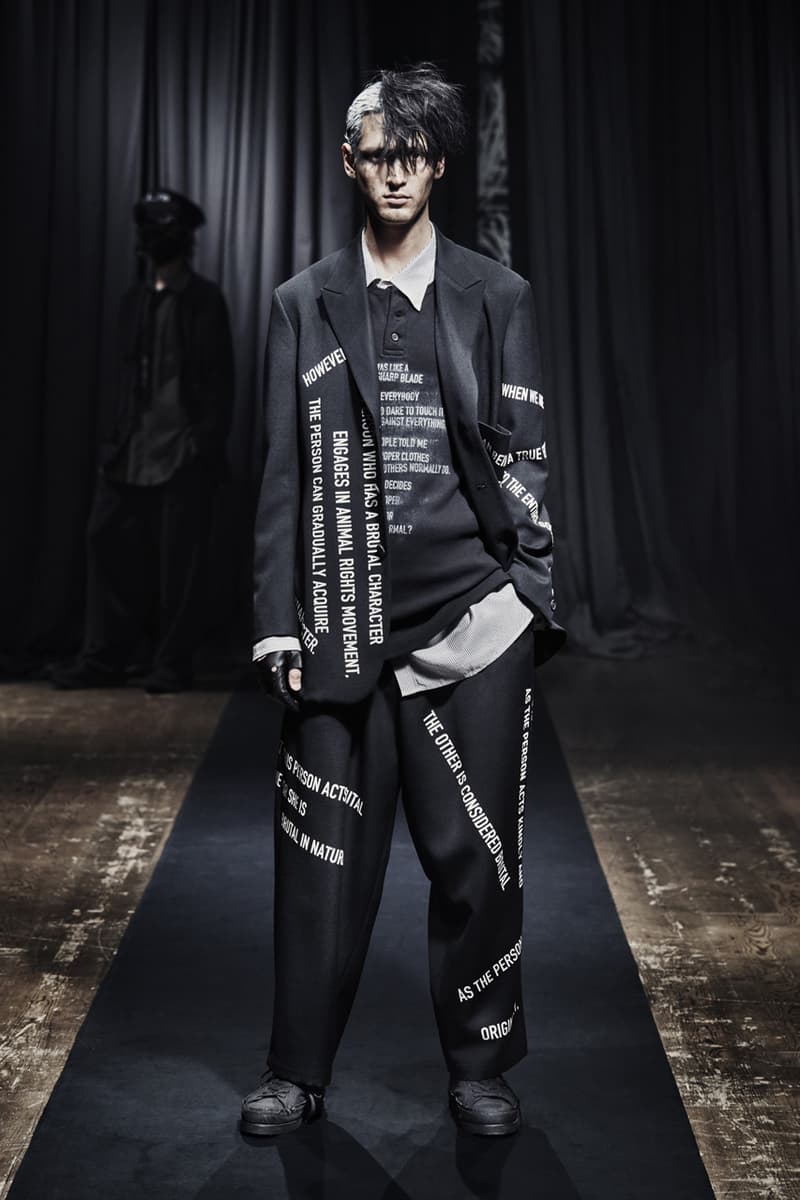 14 of 26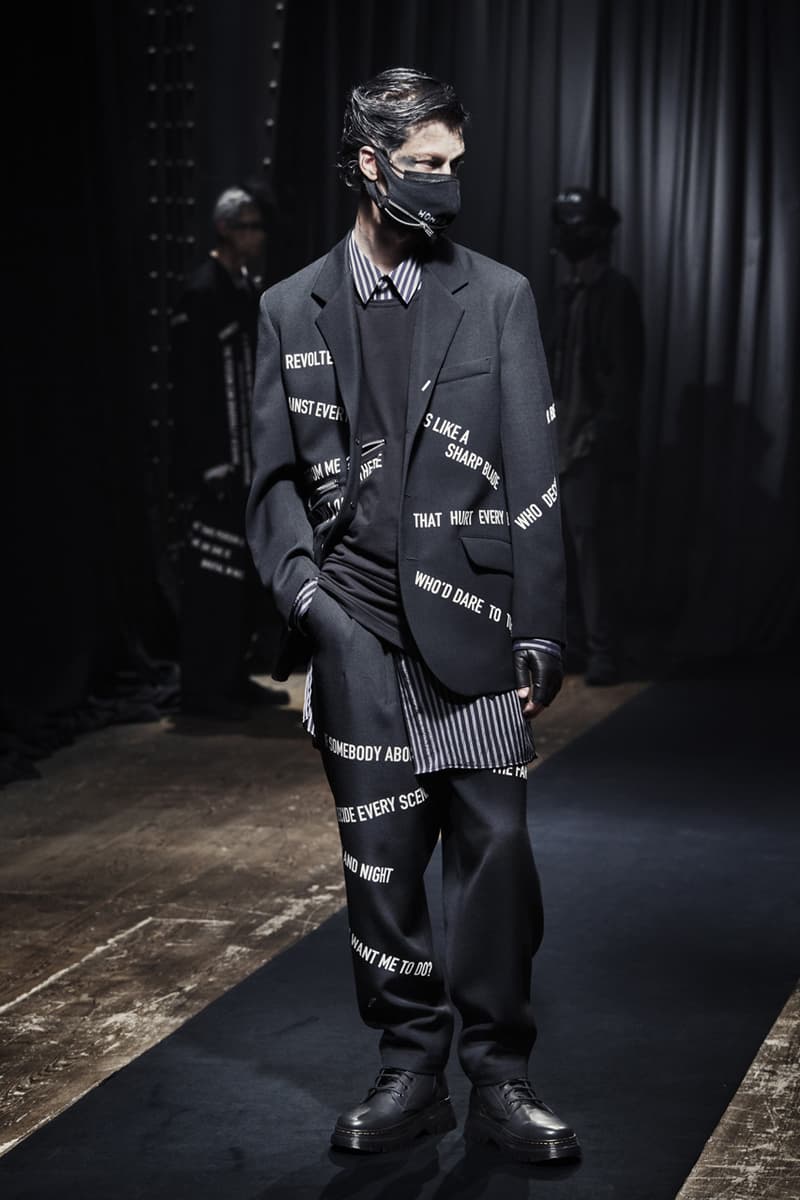 15 of 26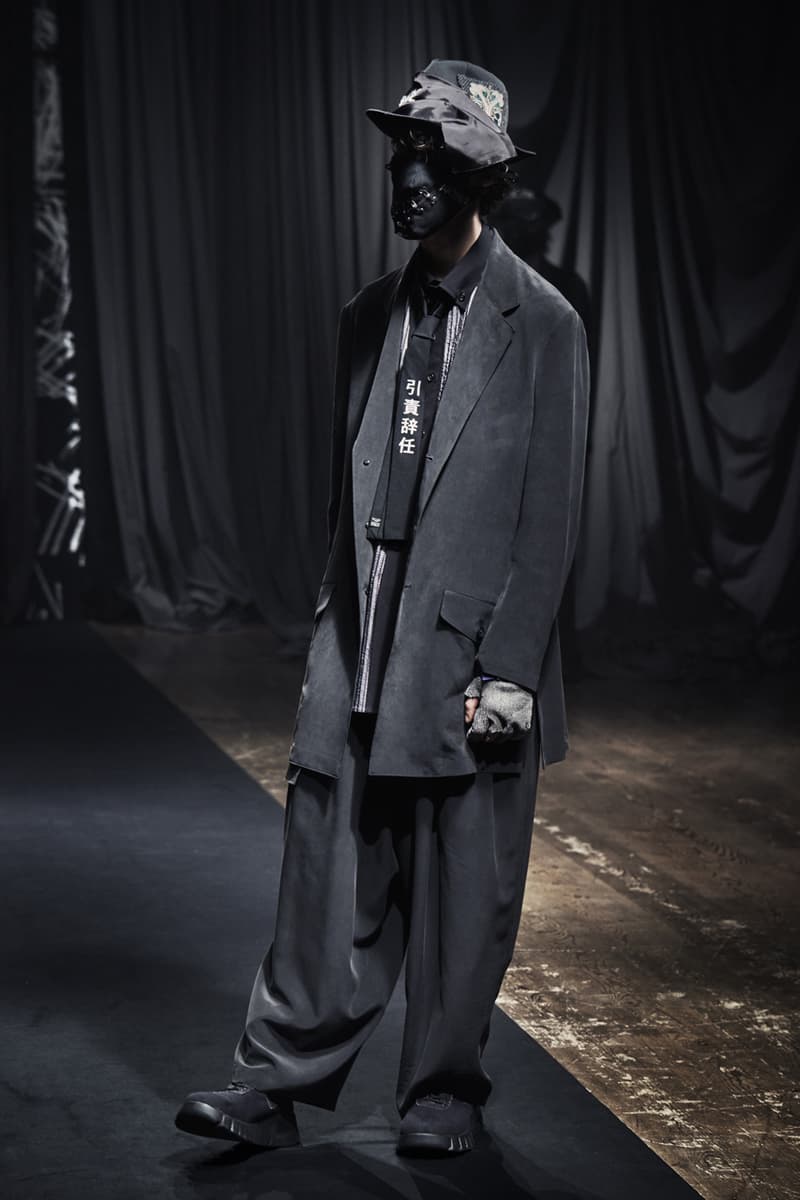 16 of 26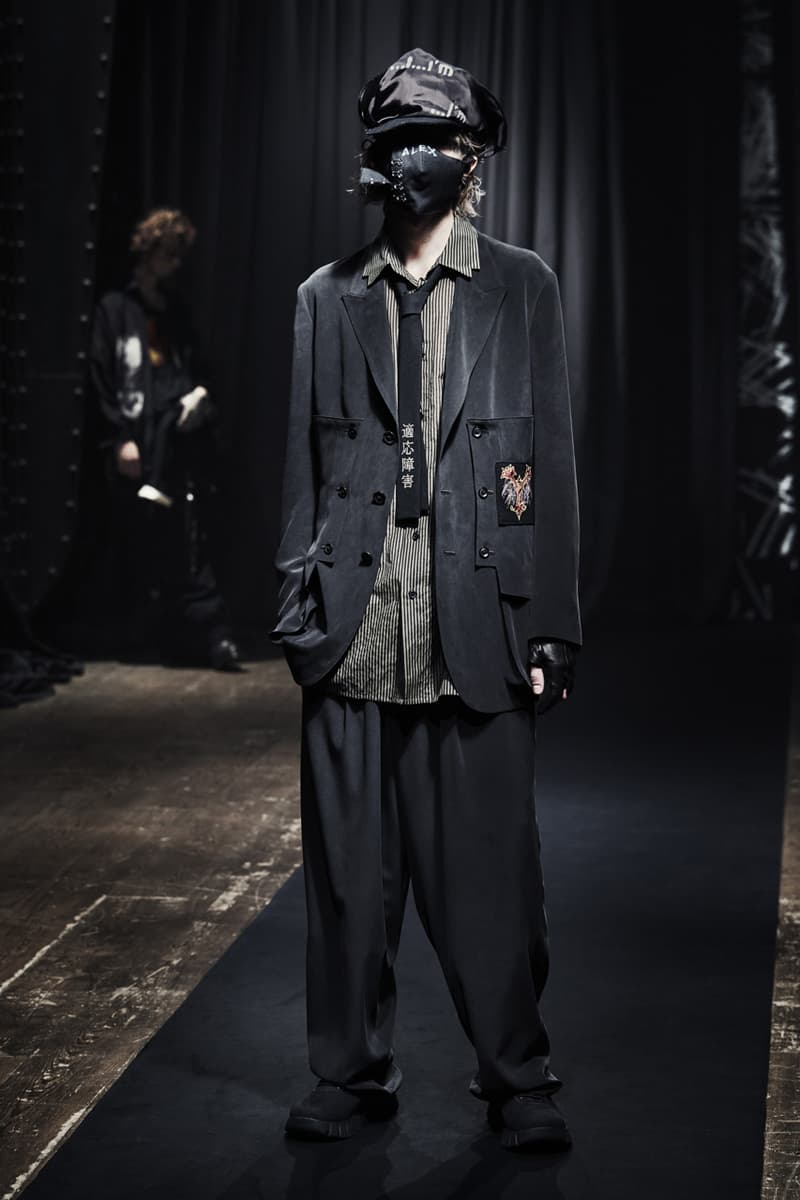 17 of 26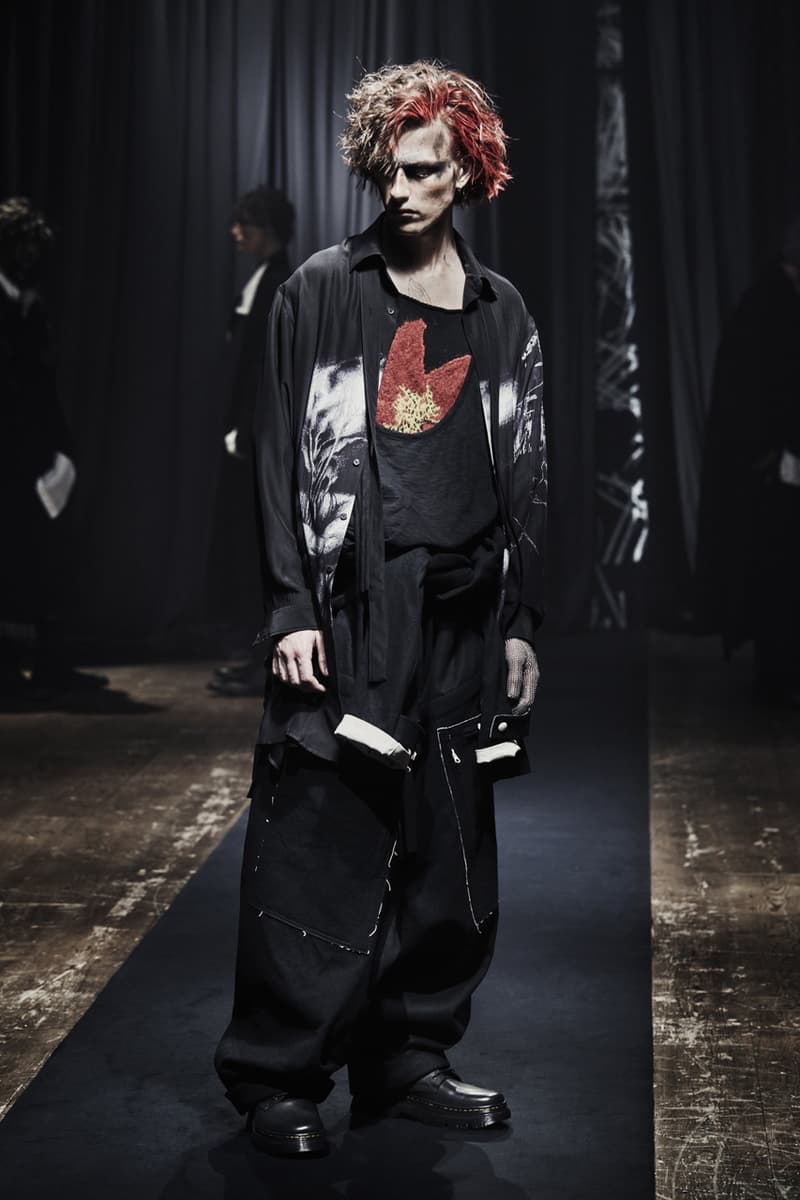 18 of 26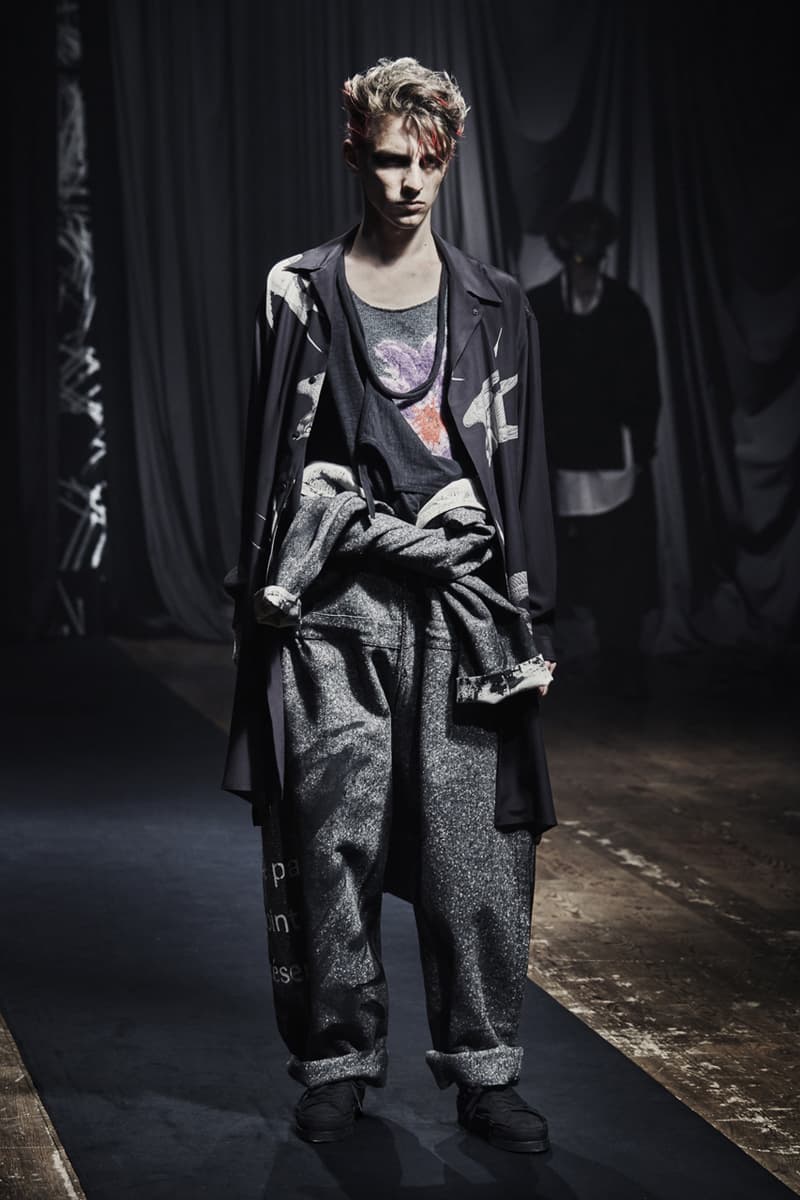 19 of 26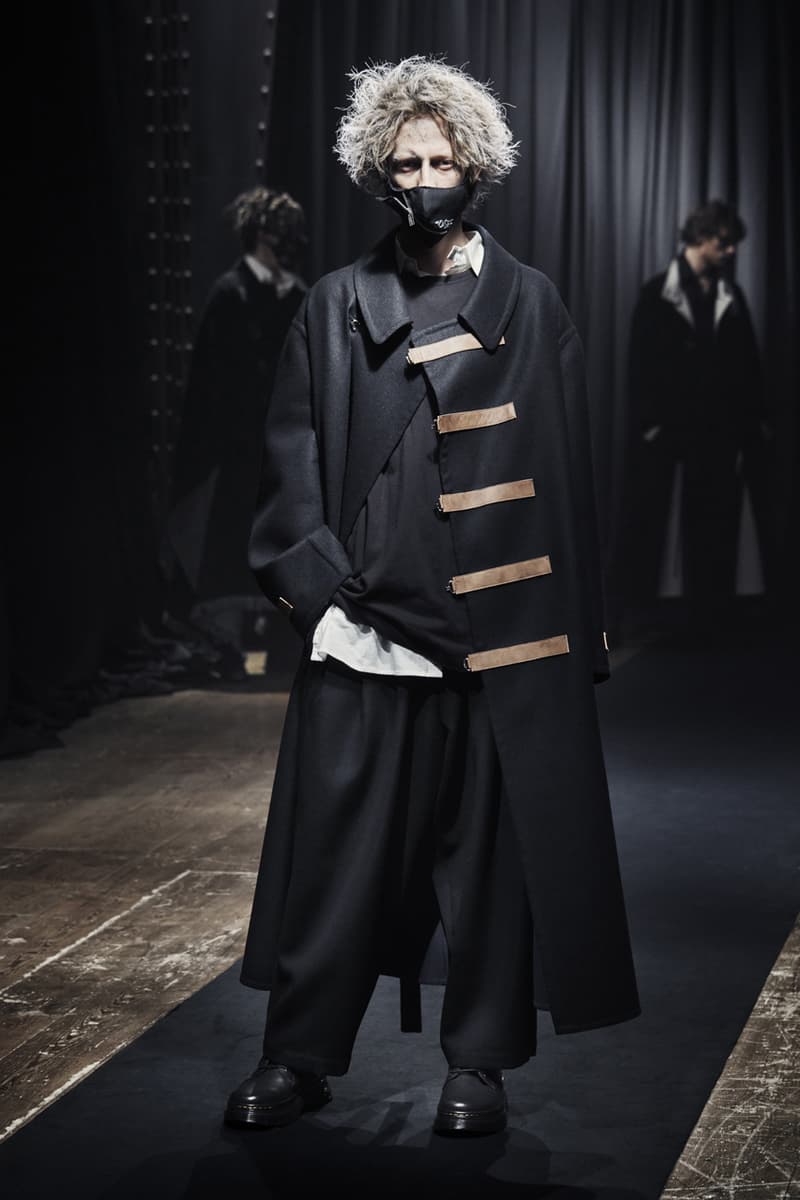 20 of 26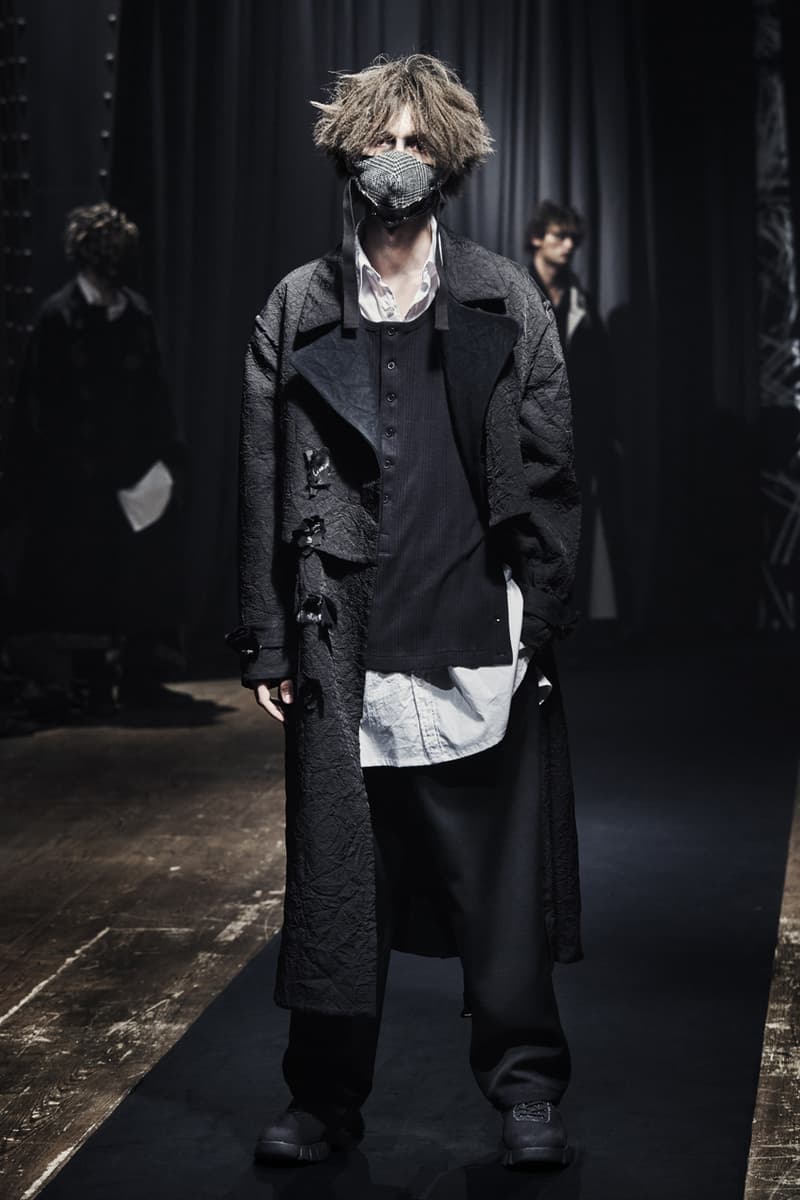 21 of 26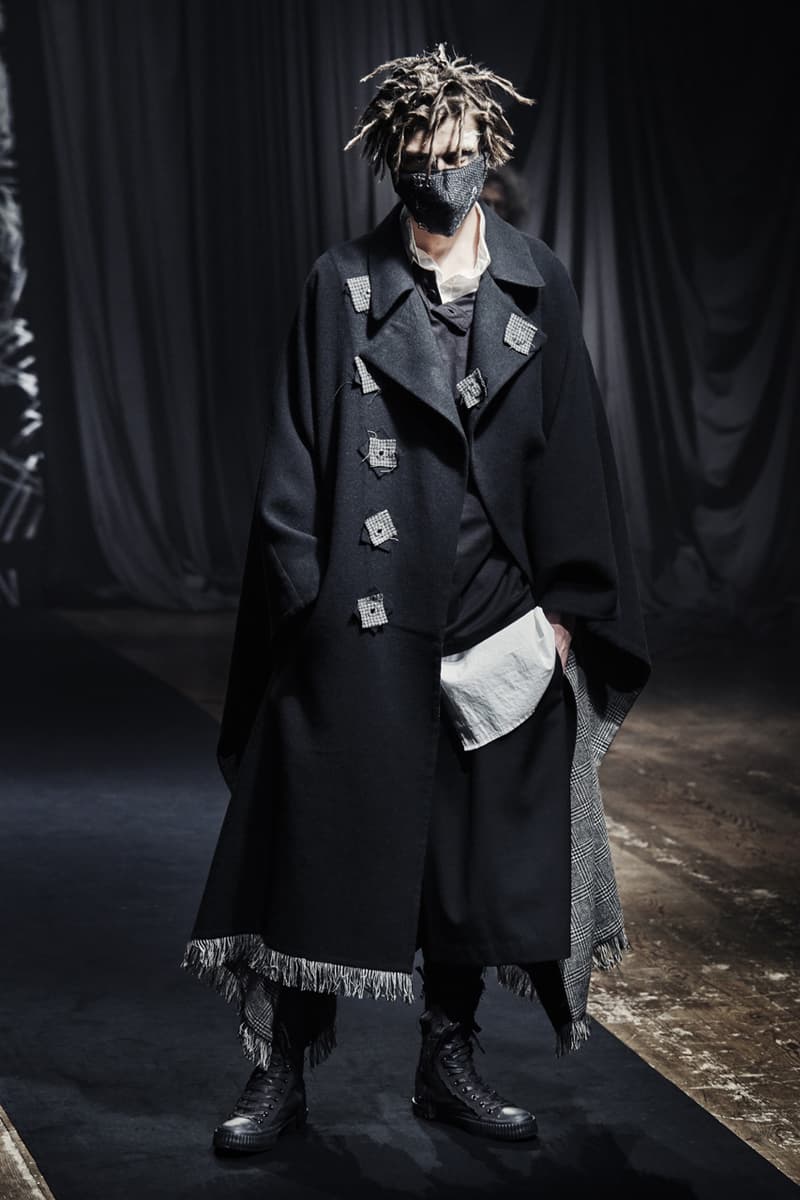 22 of 26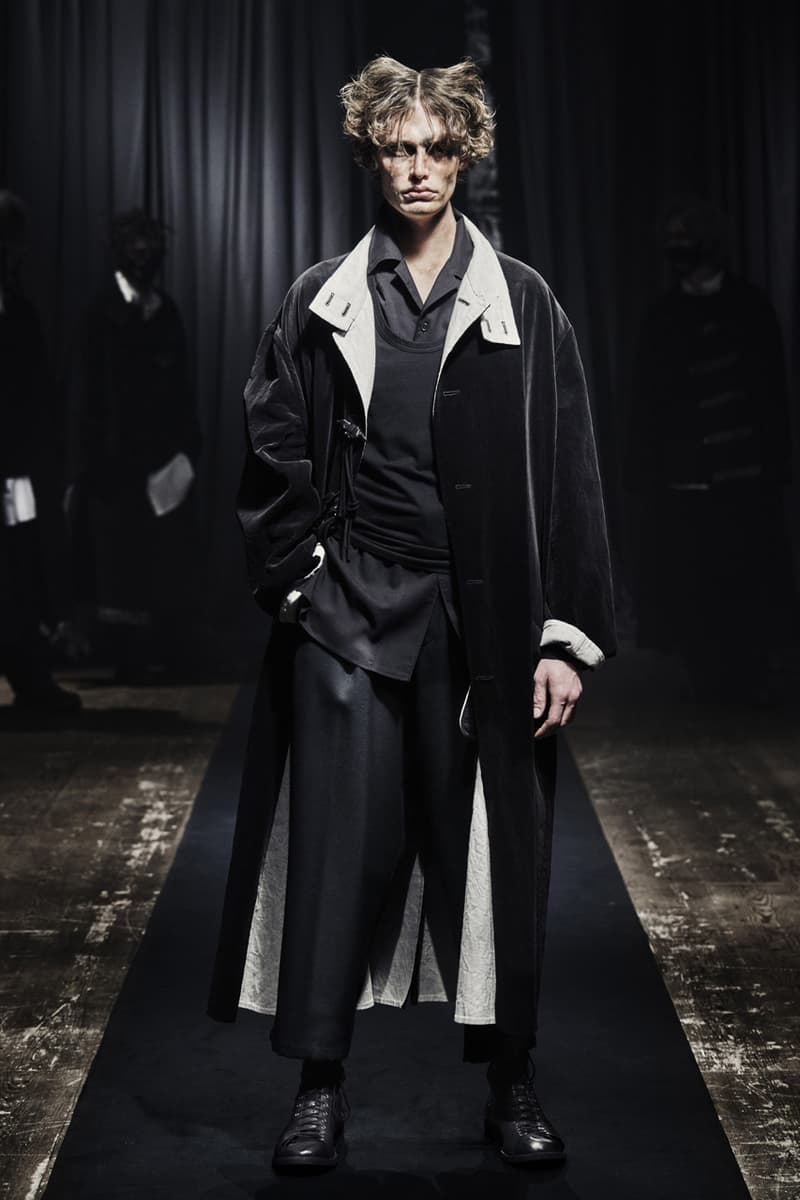 23 of 26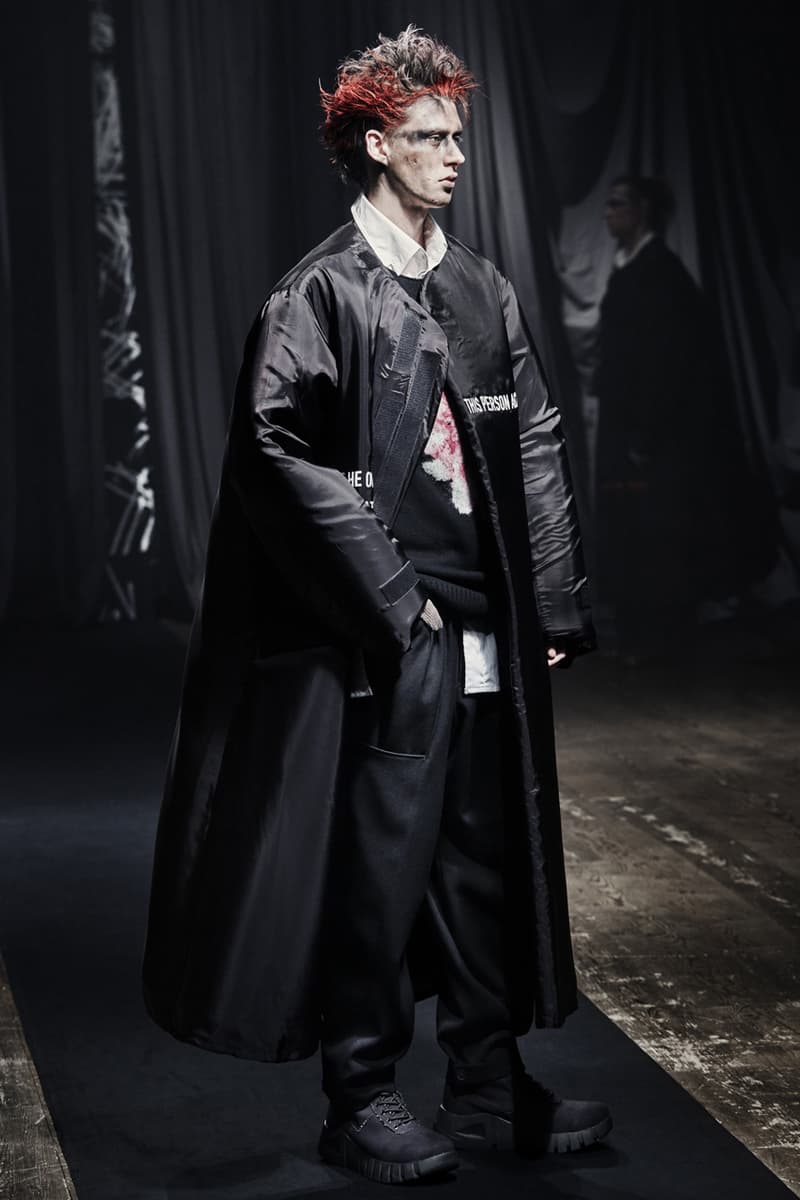 24 of 26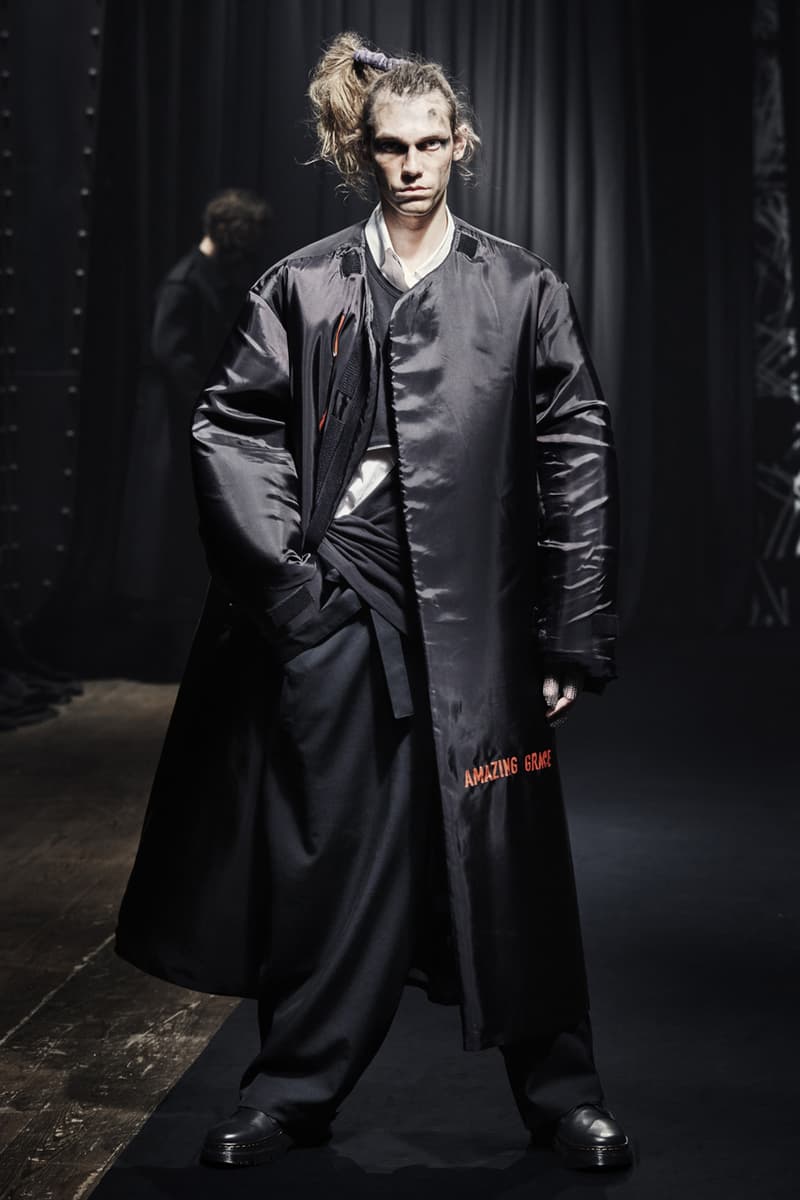 25 of 26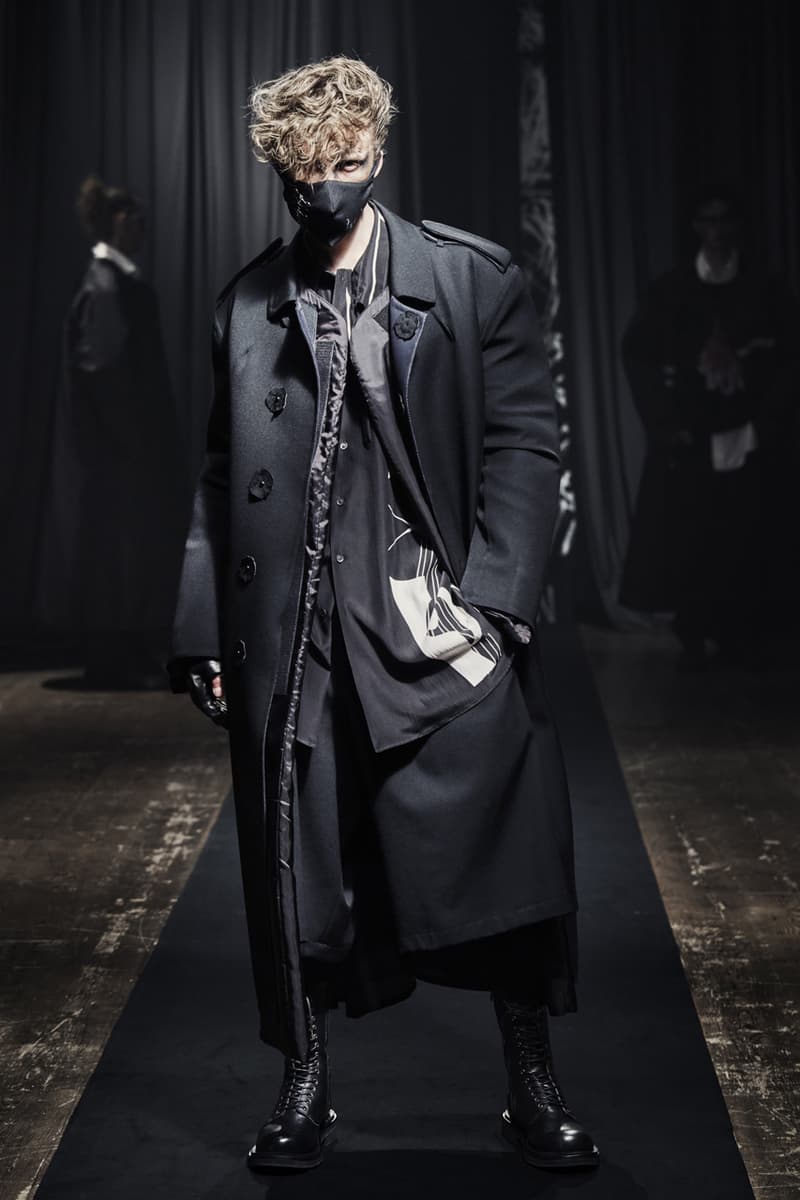 26 of 26
Yohji Yamamoto's signature black tailoring has been reworked countless times over the decades, even appearing in the Japanese designer's Supreme collaboration. For Fall/Winter 2021 it's pushed to the extreme, as Yamamoto and the Pour Homme design team explore the farthest reaches of the classic all-black suit.
Now sporting vivid English text, rich photographic prints and tremendously oversized closure, the FW21 suits are dramatic in shape, balancing Yamamoto's preferred wool gabardine with seasonal textiles like velvet, treated leather and a series of gargantuan neoprene overcoats. Dangling straps, toggles, hooks, zippers and strings grace the bomber jackets, blazers, shirts and skirted trousers from the front, back and sides, wrapping the wearer in adjustable accents.
Below, chunky sneakers mirror the raw hems that tear through some of the items, while Yamamoto's favored leather derbies mirror the occasional detail-free jacket and trouser set, a gentle contrast to the other intentionally busy items. Of course, even then there's imaginative layering, with tank tops layered atop T-shirts and flowing mid-layers warped by suspender pants.
Other recent Fall/Winter 2021 offerings have come by way of Rick Owens, Dries Van Noten and Homme Plissé Issey Miyake.