This Week in HYPEBEAST SOUNDS: Rico Nasty, Baby Keem, Brent Faiyaz, Jamila Woods & More
50 new tracks to add to your rotation this week.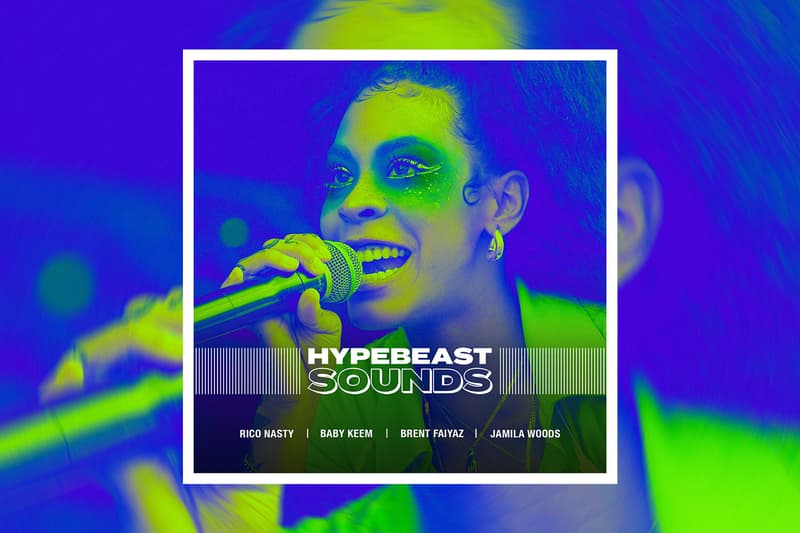 Welcome to another weekly installment of HYPEBEAST SOUNDS, our ongoing playlist that rotates through 50 of our editors' favorite songs throughout the music world.
This week is highlighted by some major new updates like Rico Nasty's ode to self-acceptance in "Own It" featuring surreal creative direction and a dedication to her singular vision. Ahead of the forthcoming release of her studio album Nightmare Vacation, Rico has put together quite the run like "iPhone" featuring production by 100 gecs' Dylan Brady, her single "Dirty," and loosies like "IDGAF" and "Popstar." Even with the isolation due to the coronavirus, Rico's year has been full of celebratory anthems that continue to build momentum.
Baby Keem made his 2020 debut after a number of high-profile leaks featuring pgLang cohort and cousin Kendrick Lamar. The rising rapper premiered two new tracks from his forthcoming sophomore album (after the ever-solid DIE FOR MY BITCH that made him more than your typical one to watch prototype last year). In an alternate reality where the world wasn't isolated and quarantined, the rising star would have had everyone chanting out, "FA FA FA, FA FA FAAA," on rooftops and during any reasonably sized function everywhere. Expect to hear "hooligan" and "sons & critics" for the foreseeable future.
Elsewhere in music, Brent Faiyaz dropped off a cinematic and emotional "Dead Man Walking," leaving fans hopeful for a deluxe edition of his latest effort Fuck the World. Jamila Woods also followed up her Toni Morrison-inspired "SULA (Paperback)" song with an upbeat "SULA (Hardcover)" complete with her most revealing and vulnerable music video to date. Other notable releases include a Blood Orange freestyle, another new Bryson Tiller track and Spillage Village's latest.
Stream the latest installment of HYPEBEAST SOUNDS below and check out our rundown of last week's Best New Tracks.