Brent Faiyaz Solidifies His Star Power on Sophomore Album 'Fuck the World'
The rising R&B star delivers an essential 10-track project.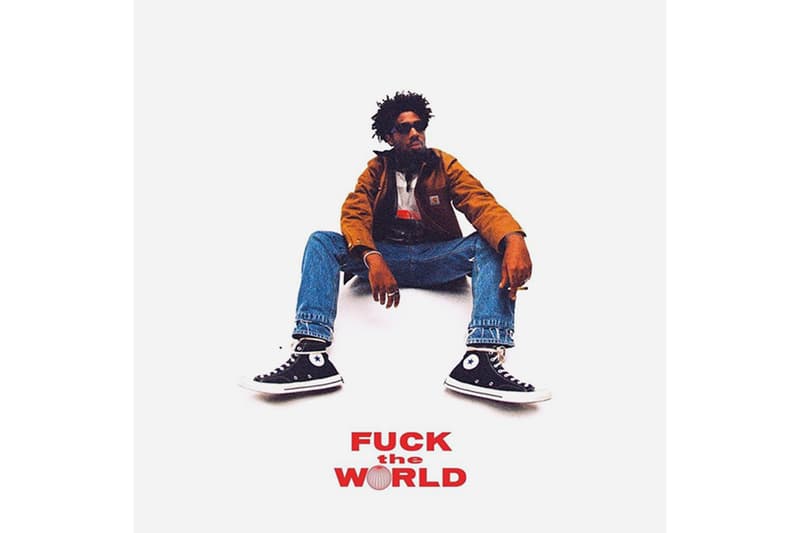 Brent Faiyaz has steadily been building up his resume over the past half-decade and it was only a matter of time before the singer-songwriter-producer captivated even more of an audience thanks to his thoughtful, introspective songwriting and candid vulnerability. Now he returns with his sophomore effort Fuck the World, a curated 10-track vision that sees the 24-year-old find his pocket in both production and content. He manages to delver a cohesive project with no features, five of his own production credits and some help from notable names like Dpat, L3gion and No ID.
Fuck the World follows a steady build-up of solid singles like late-December's "Winter in Paris" featuring Kehlani music video that featured Brent in a hazy morning routine before going for a drive with his collaborator to make a delivery. His debut single for this project, "Fuck The World (Summer In London)" was a somber offering full of pitch altering, layered vocals that was hypnotizing enough to garner multiple listens. Faiyaz first burst onto the scene back in 2017 with his debut LP Sonder Son followed by Into by Sonder, a group collaboration between producers Atu and Dpat.
Stream Brent's full Fuck the World project below and in more music news, listen to PARTYNEXTDOOR and Drake's "Loyal" Remix featuring new contributions from Bad Bunny.
don't really use this app but I wanna take the opportunity to thank everyone who ever gave us a chance, especially ya'll for listening 2 the EP. Big ups 2 Freeze & the whole family for continuously helping me execute my vision. #fucktheworld

— Christopher (@brentfaiyaz) February 7, 2020