Nike Adds Sustainable Details to Iconic Miami Football Stadium
Footwear and field come full circle through the Nike Grind Infill material.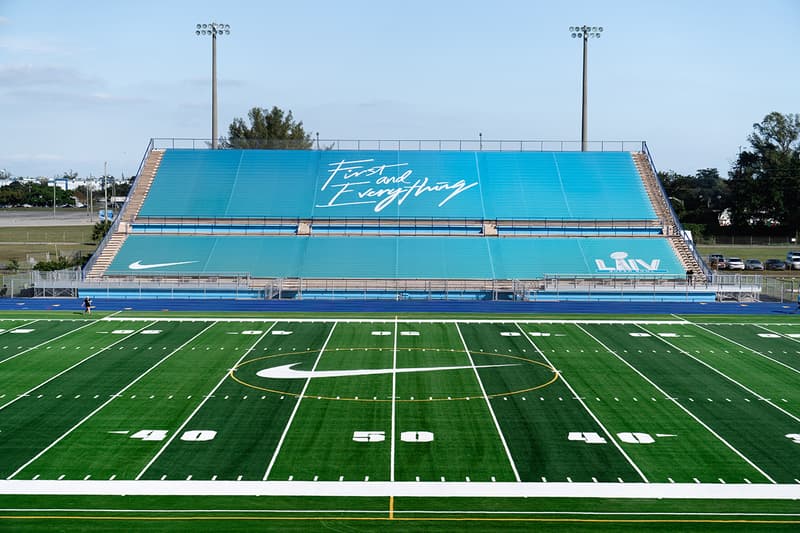 1 of 9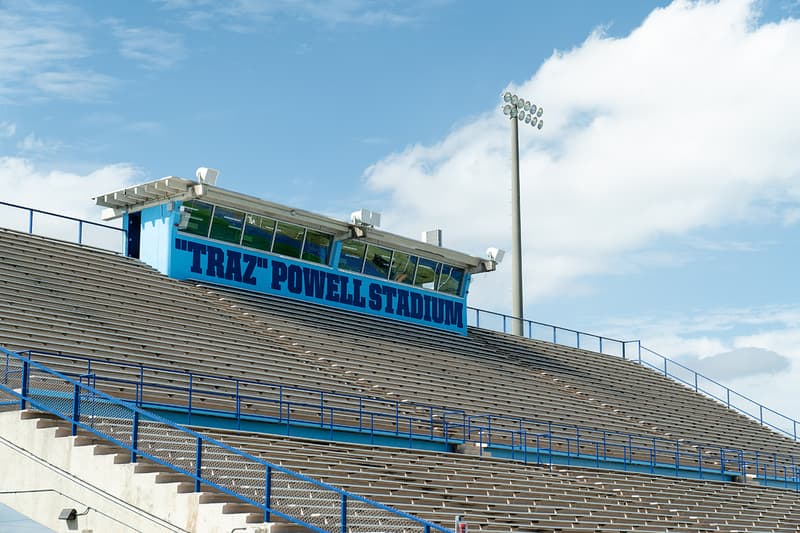 2 of 9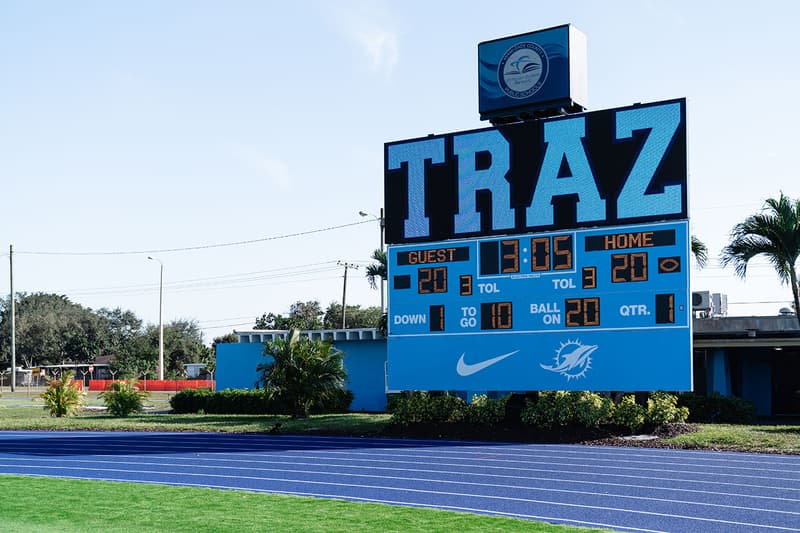 3 of 9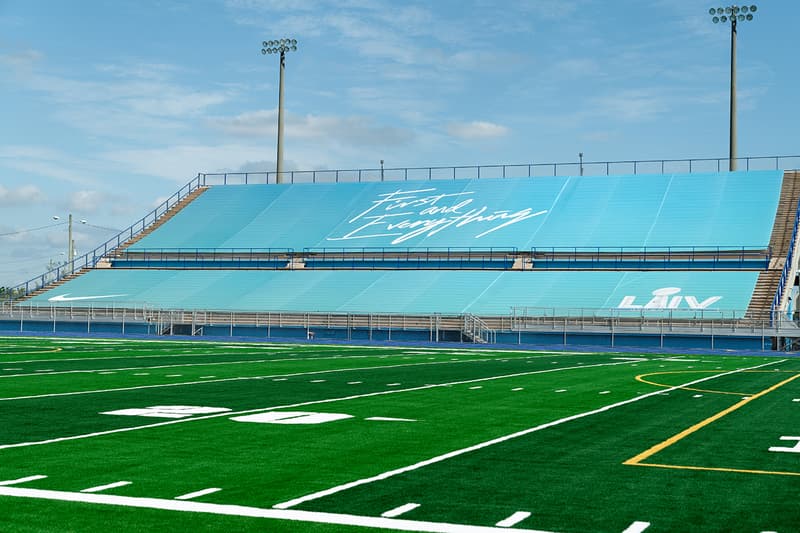 4 of 9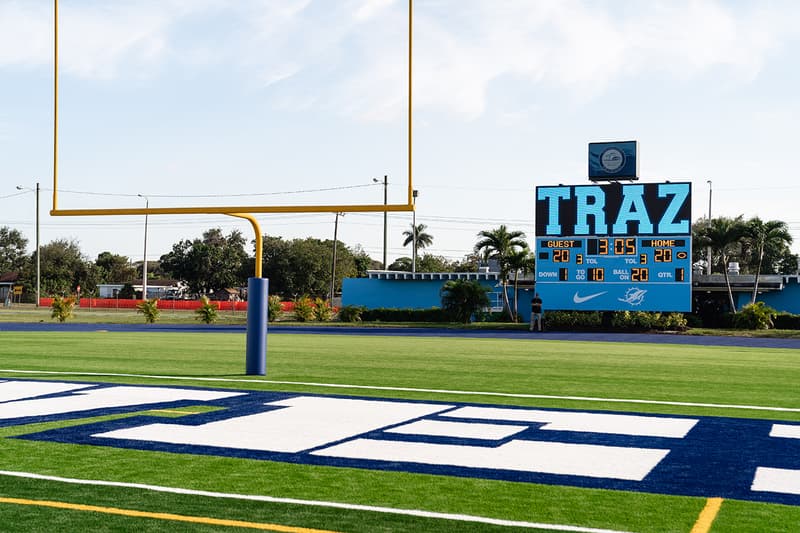 5 of 9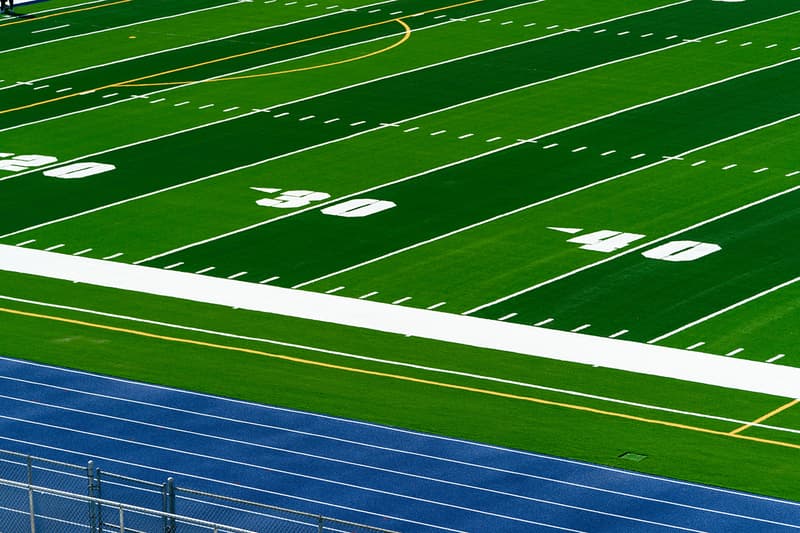 6 of 9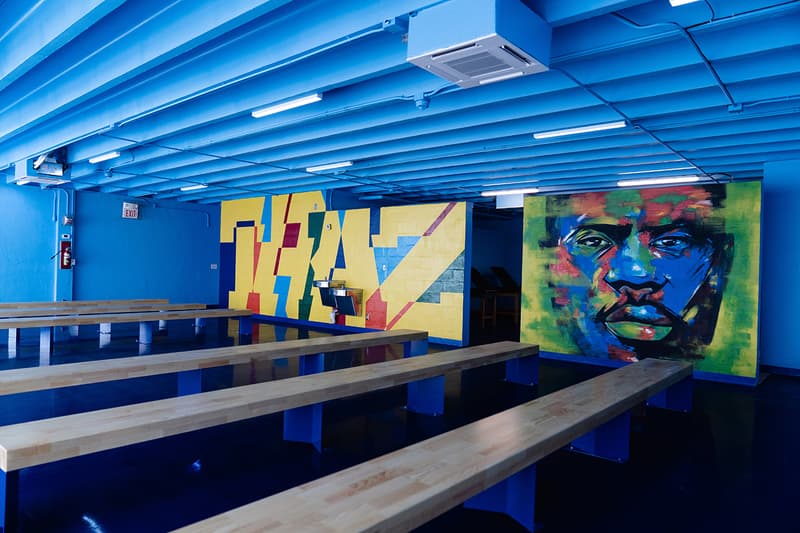 7 of 9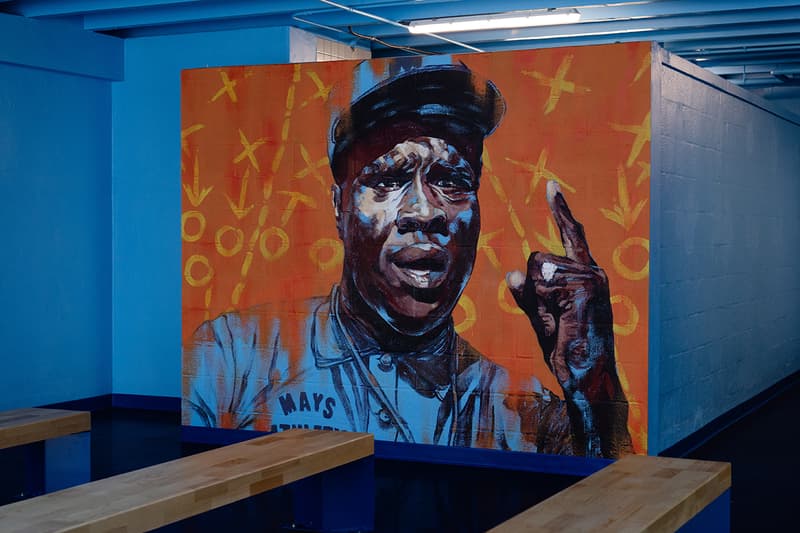 8 of 9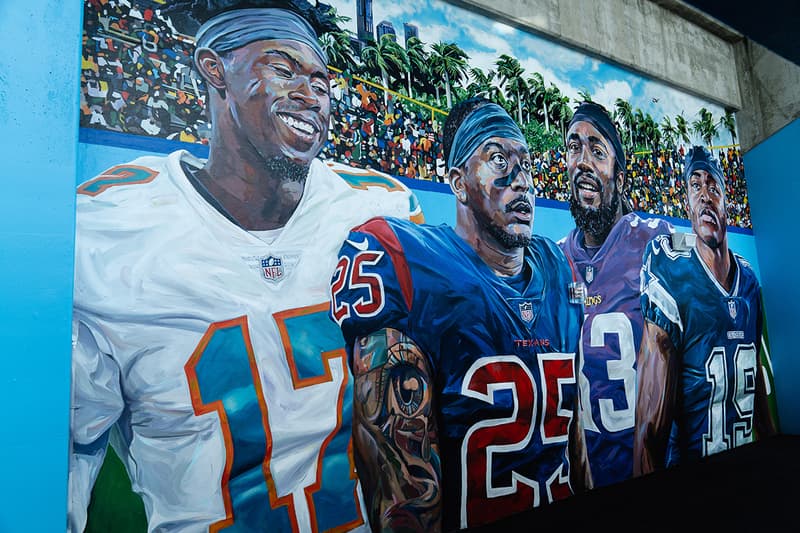 9 of 9
Ahead of the recent Super Bowl LIV in Miami, Nike renovated the Traz-Powell Stadium (named after Miami sports legend Nathaniel Traz-Powell) in order add notable sustainable touches to the iconic field. The new stadium provides local athletes with a place to train and play while minimizing the sport's environmental footprint. The track and field, press box and locker rooms all feature sustainable updates implemented by Nike.
To create the new field, Nike used 282,000 pounds of its Grind Infill material, which is made from recycled rubber from Nike's footwear manufacturing process. The recycled rubber pieces are turned into granules then used throughout the field. The stadium as a whole also adopted a new eco-friendly LED lighting system, including a colored LED lighting underneath the bleachers that light up in the playing home team's color. Additionally, Nike updated the foliage around the stadium by planting new trees throughout the surrounding area.
Nike also collaborated with local artists Michael Vasquez, Alejandra Estefania, Magnus Sodamin and Mojo to create vibrant murals that highlight the stadium's history and alumni. Many NFL players have previously called Traz-Powell Stadium their home field, including Teddy Bridgewater, Dalvin Cook, Amari Cooper, Duke Johnson, Xavier Rhodes, Allen Hurns and Devonta Freeman. Currently, the Traz-Powell Stadium is the home field of seven local high school teams.
In related news, Nike has recently debuted its full 2020 Tokyo Olympics product lineup, including a pair of sustainable VaporMax 2020s and the Team USA medal stand uniforms.