Jay Electronica Announces New Album, Recorded Over 40 Days and 40 Nights
"My debut album featuring Hov man, this is highway robbery."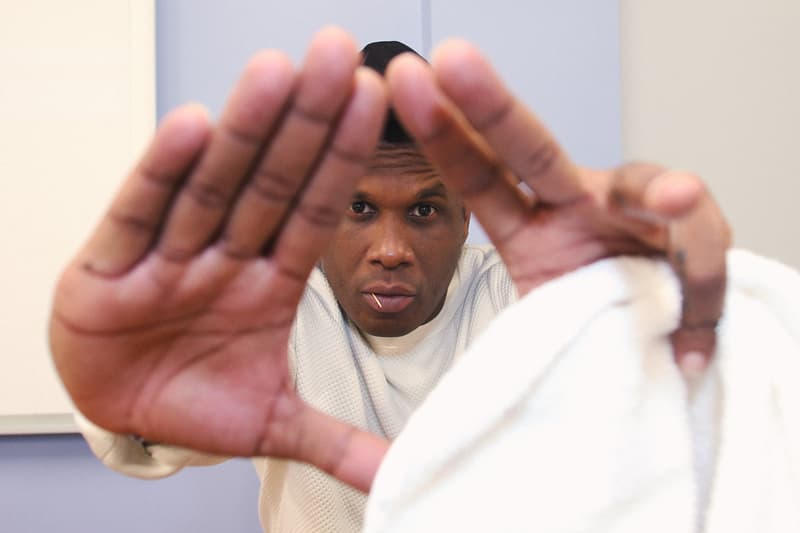 Jay Electronica's album is done, and it's a brand new project separate from the one that hip-hop fans the world over have been patiently waiting for for over a decade. Tentatively titled A Written Testimony, the mysterious emcee enlisted JAY-Z to help him through the process in which he started recording on December 26, 2019 for 40 straight days and 40 nights according to a few late night tweets.
Jay Electronica has released his own music and delivered memorable verses as a featured artist sporadically throughout the past decade. After 2009's Exhibit A (Transformations) and Exhibit C, the New Orleans rapper offered his services to artists like Curren$y, Mos Def, Mac Miller and Chance the Rapper. Most notably, he was one of the prominent features on Big Sean and Kendrick Lamar's infamous "Control" single that went initially unreleased due to sample clearance issues but made a major impact on the music landscape back in 2013. Electronica was also one of the first artists to sign to JAY-Z's Roc Nation label back in 2010. His last major appearance was on Poo Bear's "Hard 2 Face Reality" release featuring Justin Bieber.
Check out his announcement tweets below and click on the Instagram video in which music can be heard playing in the background of a screenshot of his tweets. Be on the lookout for an upcoming single and for A Written Testimony to release on March 18, 2020. In more music news, Justin Bieber celebrated good "Intentions" in their collaborative music video focusing on young community leaders.
"…my debut album featuring Hov man this is highway robbery"

— J A Y E L E C T R O N I C A (@JayElectronica) February 7, 2020
Recorded over 40 days and 40 nights, starting from Dec 26

— J A Y E L E C T R O N I C A (@JayElectronica) February 7, 2020
Releasing in 40 days

— J A Y E L E C T R O N I C A (@JayElectronica) February 7, 2020
A Written Testimony

— J A Y E L E C T R O N I C A (@JayElectronica) February 7, 2020