The Minions Celebrate 'Rise of Gru' With Extensive Reebok Footwear and Apparel Collection
Questions, Instapump Furys, Club Cs and apparel, inspired by the forthcoming film.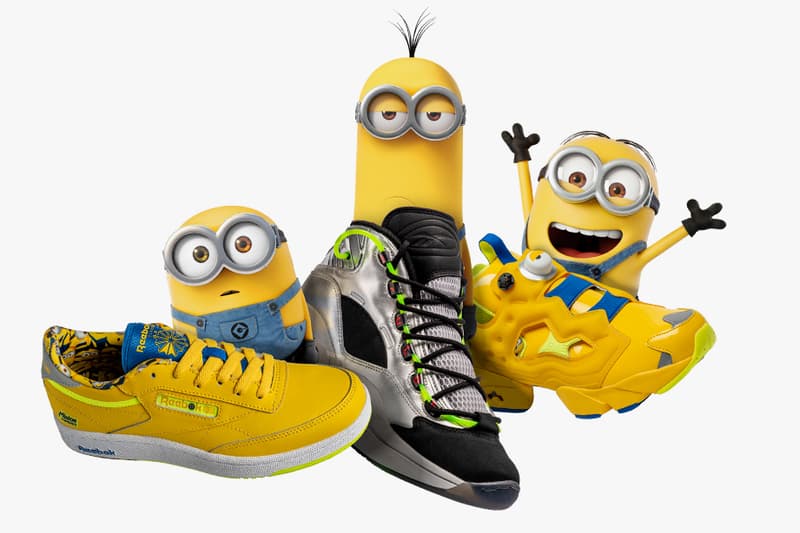 1 of 6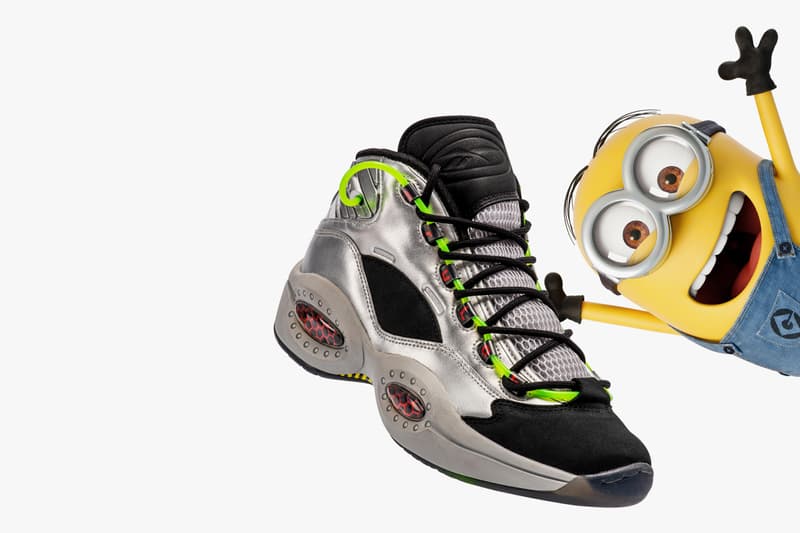 2 of 6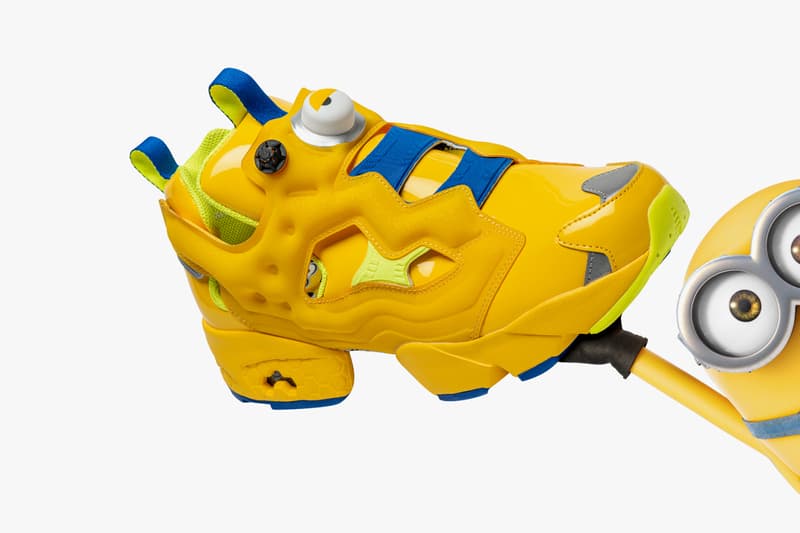 3 of 6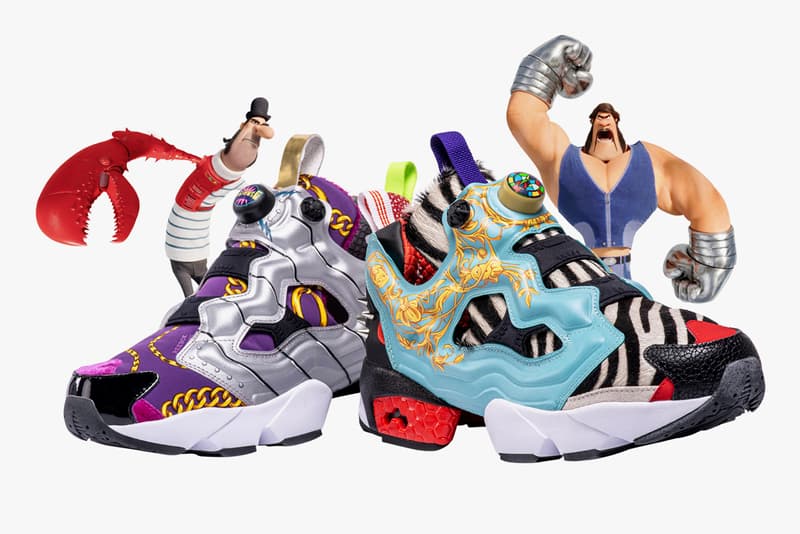 4 of 6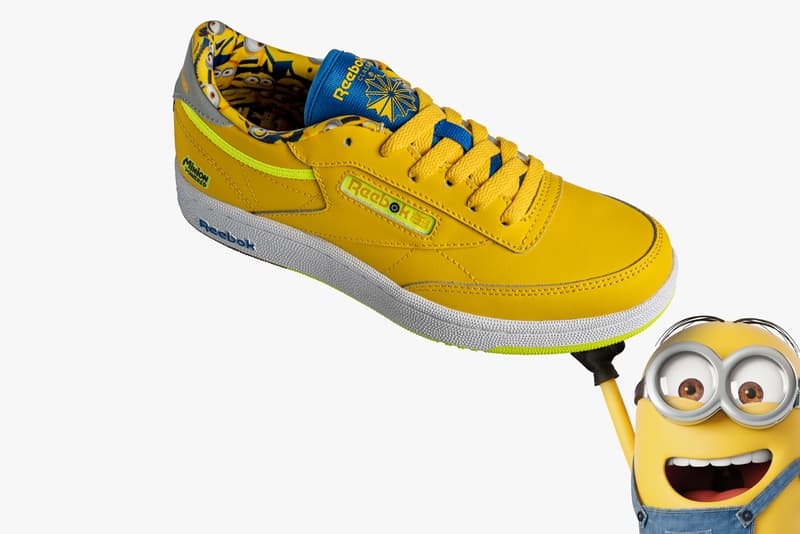 5 of 6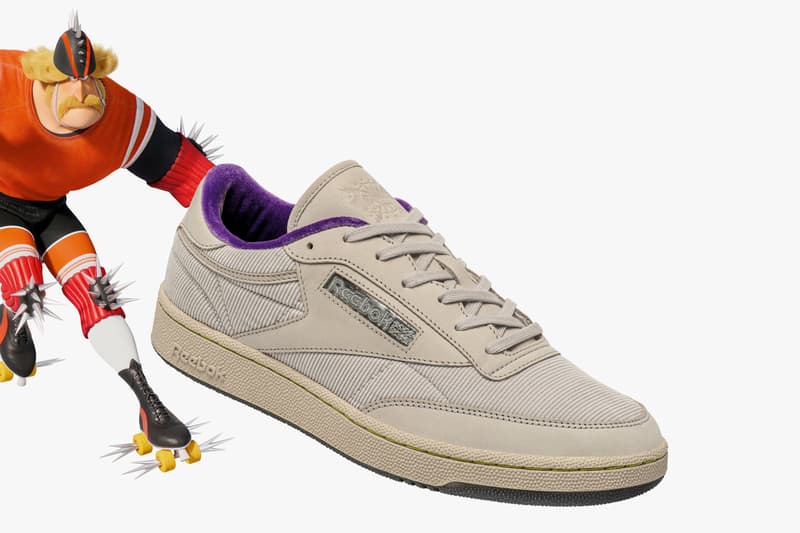 6 of 6
Ahead of Illumination's beloved Minions' return to the silver screen next year in Minions: Rise of Gru, so Reebok is paying homage to the perky yellow creatures and Gru's Vicious 6 rivals with a new collection of footwear and apparel. Consisting of five shoes — a Question Mid plus two takes on the Instapump Fury and a duo of Club Cs — and two tees in total, the offerings are presented in inclusive size runs and loaded with special movie-centric details.
A metallic mid-top Question "Gru's Lab" kicks things off. Glow-in the dark outsoles and multi-tone silver uppers with glistening green "tubes" provide a bold introduction, but the shoe's signature detail is in fact hidden: double-sided "trap door" insoles supply concealed detailing on their lower half. Gru's G also replaces Allen Iverson's standard #3 detailing on each heel. The Minions themselves make an inaugural appearance on a bright yellow Instapump Fury with asymmetric detailing, Minion eyes on the Pump buttons, a festive insole and a cheeky banana printed on the outsole. On the other end of the spectrum, the Vicious 6's strikingly sinister Instapump Fury combines defining details from each member of the villainous collective. These include — but are not limited to — spikes, animal prints, reptillian textures and unique graphics. Moving on to the Club C, the kids-only "Minions" pair keeps things festive with a yellow/blue color scheme and a repeating Minion graphic around the collar, while the Vicious 6 serve up an elegant corduroy, leather and nubuck pair that's dressed in gray and purple.
Apparel consists of both long and short-sleeve tees in black and white. The former offers a simple Reebok Vector logo on the chest, with marching Minions holding a dragon float running down the arms. The short-sleeve tee leaves its arms unadorned, but constructs the chest Vector from dozens of grinning Minions. If you look closely, you can see Gru himself peering over the top on the left hand side as well.
The Minions x Reebok collection is set to release via the Reebok webstore on September 30, with footwear prices ranging from $70-$200 USD.
For more news on upcoming sneakers, check out the latest installment of HYPEBEAST's weekly Best Footwear Drops series.