Pace Gallery Displays Jean Dubuffet's Monolithic 'Le cirque' Installation
A sprawling environmental sculpture.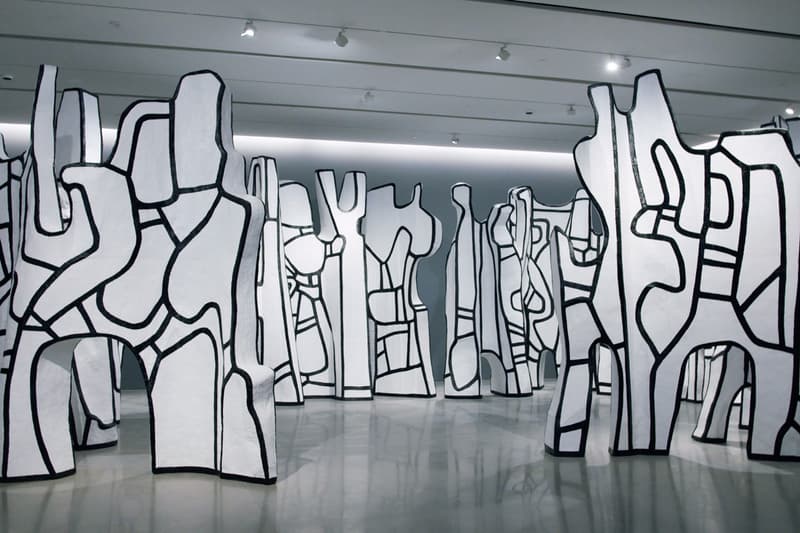 1 of 4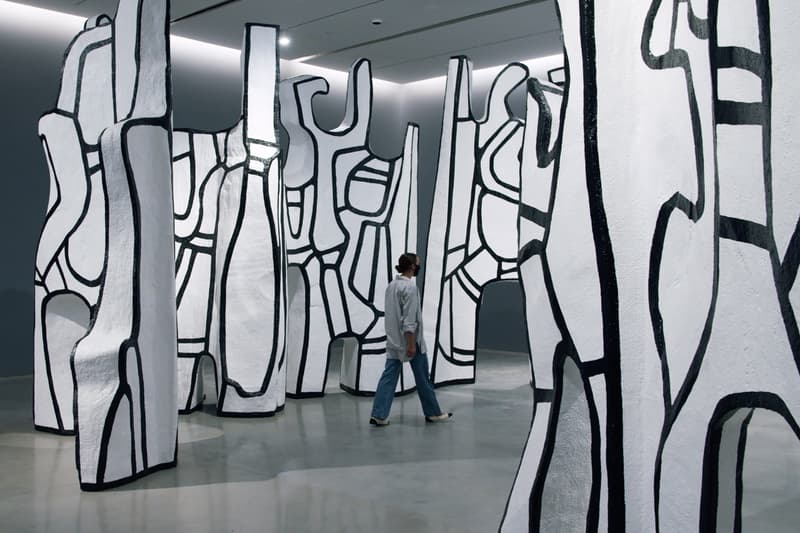 2 of 4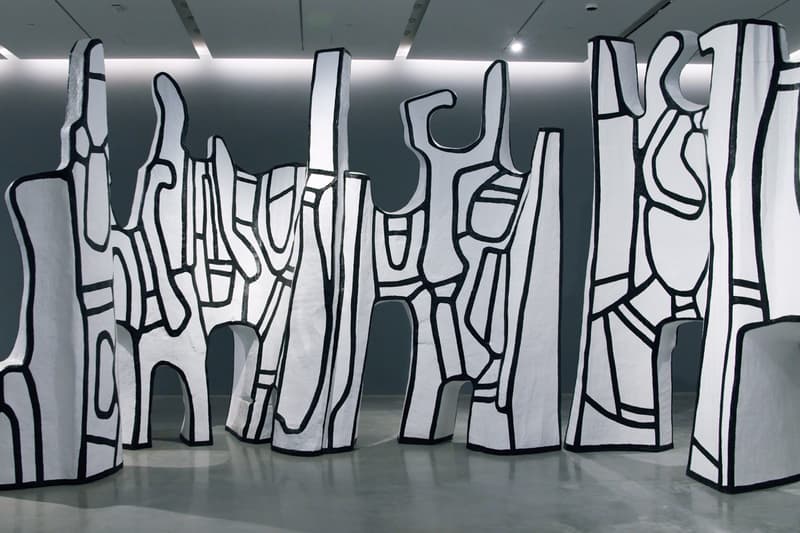 3 of 4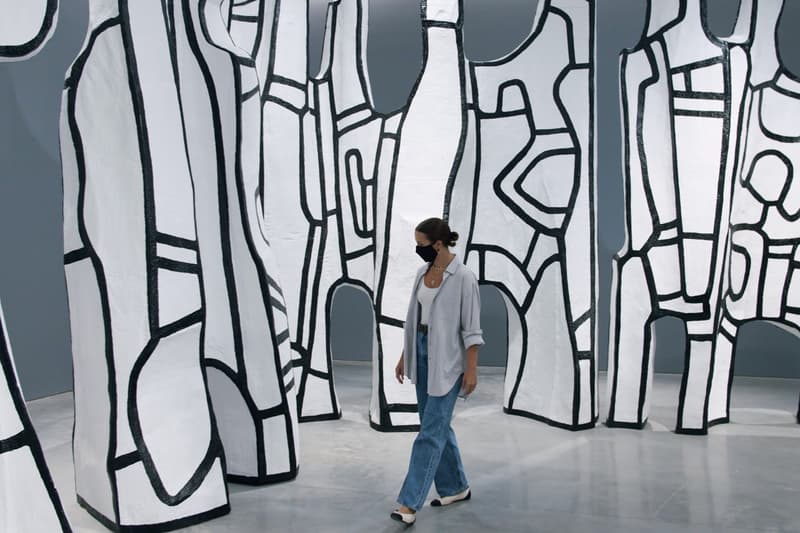 4 of 4
The late French artist Jean Dubuffet is widely-known for pioneering art brut or "raw art." His prolific oeuvre consisted of paintings, sculptures and prints that championed the immediacy and intuitiveness of creative expression with the artist having eschewed the more self-conscious and conventional qualities of academic art. Dubuffet often utilized graphic images and symbols incised into a rough impasto surfaces made of materials such as tar, gravel cinders and ashes bound with varnish and glue. His drawing and painting practice is usually described as childlike and obsessive as his compositions largely had unfinished appearances.
One of his most renowned series is the Hourloupe cycle of massive environmental sculptures that began as simple doodles with a ballpoint pen. Pace Gallery is currently showcasing one of these works inside their New York City outpost. Titled Le cirque, the sprawling three-dimensional piece stands 13 feet high. The work is considered to be one of the final works from the series which the artist first spearheaded in 1962 up until 1974.
"Le cirque is a habitable environment that suggests an urban plaza, which Dubuffet first conceived and sculpted in 1970 as a model for future enlargement at architectural scale.[It] is one of the last remaining works from the late-1960s and early-1970s to be realized at heroic size. Marking a crucial moment in Dubuffet's deeply influential oeuvre, it stands as a major achievement in the artist's sculptural practice and heralds the final chapter in his celebrated Hourloupe cycle," said Pace in a statement.
Get a closer look at Le cirque in the slideshow above and then visit Pace Gallery's website for more information on the installation. The work is on view until October 24.
Elsewhere in art, take a look at this week's curated list of Art for Your Home featuring Daniel Arsham's ERODED 911 TURBO sculpture edition, Damien Hirst charity prints and more.
Pace Gallery
540 West 25th Street
New York, NY 10001