Logic Announces New Beat Tape 'Twitch Tape Vol. 1'
Fans will have a choice to select which tracks make it on to the project.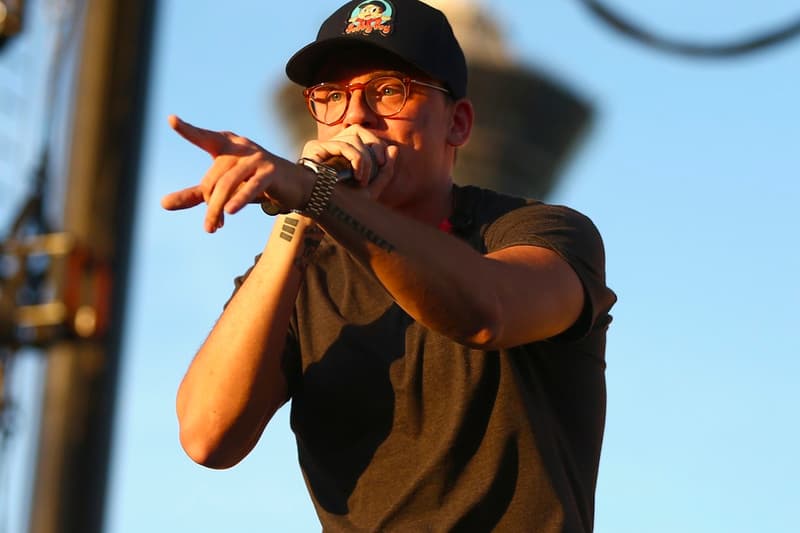 Despite his official retirement from hip-hop, Logic is still tinkering with his musical abilities, announcing his upcoming beat tape Twitch Tape Vol. 1.
The No Pressure rapper took to social media to make the announcement, revealing that fans who tune in to his Twitch stream on September 11 will be able to vote for the beats make the cut. "This Friday on my twitch channel I will be creating the twitch tape Vol .1 where I make a bunch of beats and the fans will vote for the top ones they love," he tweeted. "I will then arrange them zip them and release a link to them all in the stream for fans and rappers to enjoy for free!!!"
Speaking to Huff Barili in a recent interview, Logic shared that he actually has a lot of unreleased music that will just be stored in a vault. "Who gives a sh*t? … I don't know, I don't think anybody really wants a free mixtape with me… I like the idea of rapping on other people's beats, because it was fun, brought a hunger in me," he continued. "It was super fun to do, but I don't know."
Elsewhere in music, Juicy J and DJ Paul have filed a lawsuit against the $uicideboy$.