Logic Signs Multi-Million Dollar Twitch Deal
Shortly after announcing his retirement from music.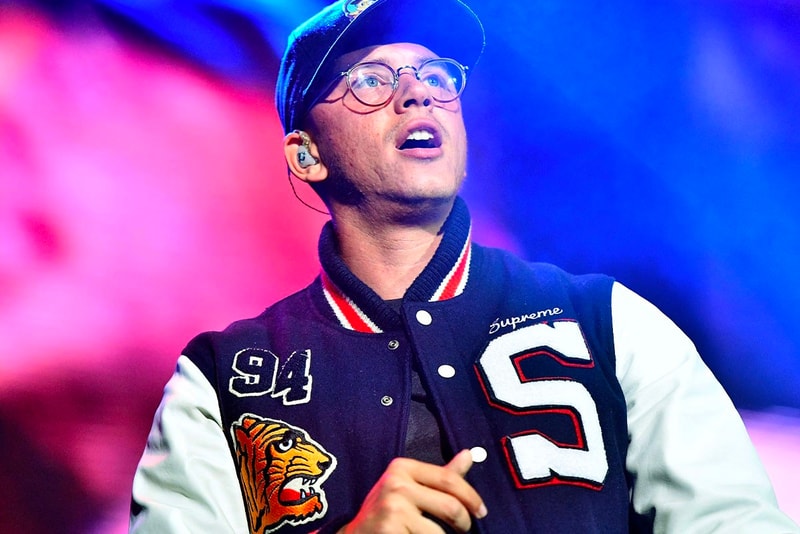 Shortly after announcing his retirement from music, Logic has signed an exclusive seven-figure streaming deal with Twitch.
Revealed in a recent interview with The Verge, Logic, who has been an active Twitch user for four or so years, will be streaming a set amount of hours weekly on the platform, although he's confident that he will surpass the required amount. "I'm not this rapper guy, man," he said. "I'm just a nerd. I love video games."
He's distanced himself from social media and the nastiness it breeds, but the streaming platform's customizable stream chat drew him into signing the deal. He added, "I think it's a powerful platform that allows me to connect with my fans in the best way possible. And the safest way possible for someone in my position."
Twitch will be Logic's main platform for fans to directly interact with him, and he promises to offer a relaxing environment for those who prefer to just unwind. "I'm not going to be on Twitch, having political debates. I'm going to be on Twitch, helping people after they've had a day of protesting or political debates, unwind and laugh and smile," he explained. "And if you want to know how I feel about the world, you listen to my music."
Logic announced his retirement just last week with his final album No Pressure, billed as the sequel to his 2014 debut Under Pressure. "I announced my retirement from music because it came to a point where I felt forced, like I had to do certain things," he said. "And it's not that the label made me feel that way. I was doing it to myself, because I'm such a businessman, and I was pushing myself to the brink of insanity."
To kick off his deal with Twitch, Logic will be going live on July 21 to premiere No Pressure ahead of its July 24 release.
Elsewhere in music, stream Pop Smoke's Shoot for the Stars Aim of the Moon deluxe version now.