Christie's to Auction Rare Jackson Pollock Painting Worth Millions
Pollock's 'Red Composition' from 1946 marked the artist's signature drip style.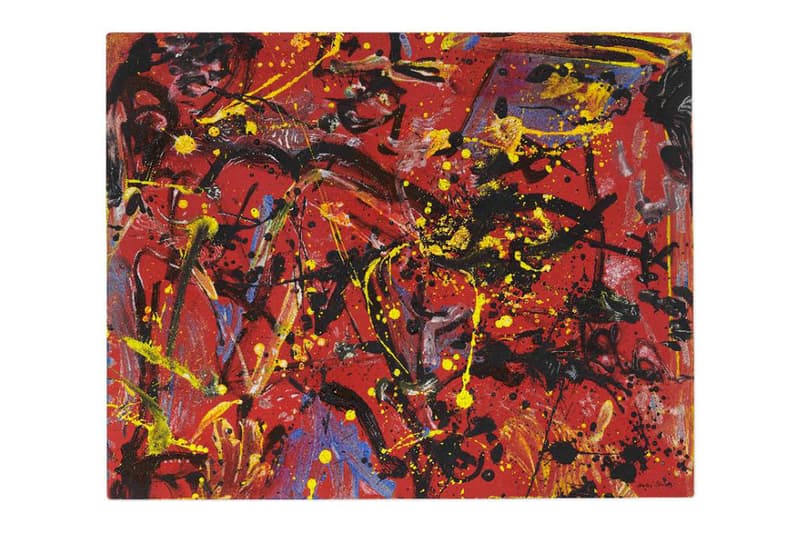 One of the highlights of Christie's upcoming 20th and 21st Century Art auction this October is a rare Jackson Pollock painting called Red Composition. The pivotal work is part of a series of seven paintings created by Pollock in 1946. This was the year when the artist's signature style emerged with the abstract expressionist fully abandoning the application of paint using a brush, and instead, began to smear the pigment directly from the tube onto his canvasses. Pollock's drip painting technique would since then revolutionize 20th century art.
Red Composition was painted directly after Pollock's first drip painting called Free Form as part of the artist's iconic Sounds in Grass series. "This intricate and multi-faceted work stands among the first paintings in which Pollock freed paint from the interference of his brush, allowing it to take on its own form and in the process become a manifestation of true abstraction," said Christie's in a statement.
The painting was offered by the Everson Museum in Syracuse New York as part of a wider commitment to diversity its collection and create a fund for future acquisitions of artworks by artists of color, women artist and other under-represented emerging and mid-career artists. A portion of the proceeds from the auction will help support the conservation of the remaining Pollock works in the museum's collection.
Christie's is set to launch its 20th and 21st Century Art auction on October 6 with Red Composition expected to fetch over $12 million USD.
Elsewhere in art, artists have created works using ashes gathered from Iraq crop fires as part of a charity auction called Scorch Earth.