Beastie Boys Set To Release New Greatest Hits Album
Following the group's recent 'Beastie Boys Story' documentary directed by Spike Jonze.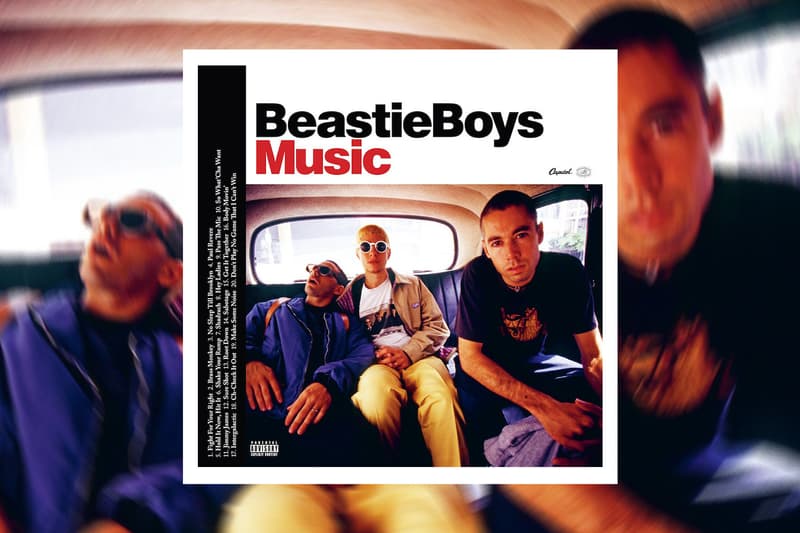 Beastie Boys have announced an upcoming greatest hits album, titled Beastie Boys Music set to relerase October 23 via UMe. The 20-track project spans the iconic hip-hop group's entire catalog from their earliest albums like Licensed to Ill and Paul's Boutique all the way through Hot Sauce Committee Part Two, the last record released before the passing of member Adam "MCA" Yauch.
This isn't the first compilation album from the legendary trio. In 1994 they released Some Old Bullshit, in 1996 they delivered The In Sound from Way Out!, in 1999 Beastie Boys Anthology: The Sounds of Science premiered, and in 2005 the Beasties debuted Solid Gold Hits.
Beastie Boys Music is billed as a companion piece to the recently released film Beastie Boys Story helmed by director Spike Jonze and 2018's best-selling autobiographical work, Beastie Boys Book. Earlier this year, surviving members Michael "Mike D" Diamond and Adam "Ad-Rock" Horovitz teamed up with Spike Jonze again for their Rizzoli photo book titled simply Beastie Boys.
Check out the upcoming tracklist for Beastie Boys Music below. In related updates, listen to Beastie Boys and Spike Jonze revisit their early years on Rick Rubin's podcast.
Beastie Boys Music Tracklist
01. So What'Cha Want
02. Paul Revere
03. Shake Your Rump
04. Make Some Noise
05. Sure Shot
06. Intergalactic
07. Ch-Check It Out
08. (You Gotta) Fight for Your Right (To Party!)
09. Pass the Mic
10. Don't Play No Game That I Can't Win
11. Body Movin'
12. Sabotage
13. Hold It Now, Hit It
14. Shadrach
15. Root Down
16. Brass Monkey
17. Get It Together
18. Jimmy James
19. Hey Ladies
20. No Sleep Till Brooklyn