Spike Jonze and Beastie Boys To Release Rizzoli Photo Book
Tapping into the Oscar-nominated filmmaker's personal photo archive of the hip-hop trio.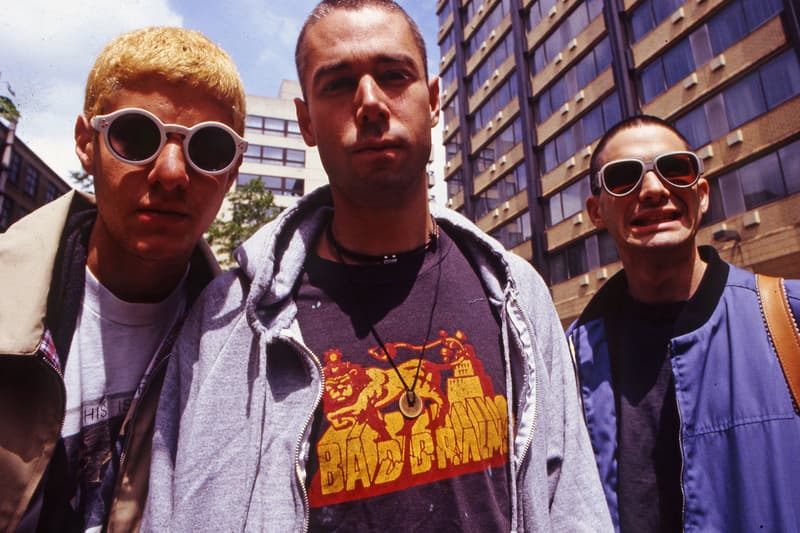 Spike Jonze and his longtime collaborative friendship with hip-hop trio Beastie Boys will be the focus of an upcoming Rizzoli photo book, the first from the music video visionary and Oscar-nominated filmmaker. Titled after the group, the book will feature 200+ photos of Jonze's personal collection of photographs of Michael "Mike D" Diamond, Adam "Ad-Rock" Horovitz, and the late Adam "MCA" Yauch.
Surviving Beastie Boys Mike Diamond and Adam Horovitz have both contributed new text to the book, with the director writing the afterword. "When they met for the first time in Los Angeles in 1993, the Beastie Boys and Spike Jonze were rising stars of their respective fields–the golden ages of both east coast hip hop and MTV. Immediately a connection formed between the three MCs and the young filmmaker, which has lasted throughout their careers," Rizzoli shared about the book. Photographs included will showcase their performance at Lollapalooza, prepping for music videos, recording an album, and goofing around on the streets of New York.
Jonze is most known for his directing and co-writing of the groundbreaking "Sabotage" video, further lending his vision to "Sure Shot," "Don't Play No Game That I can't Win," "Time for Livin', and "Root Down."
If interested, the book is currently available for preorder.
In related news, Jonze recently directed Aziz Ansari's Netflix special, Right Now.