Rockstar Games Turns the American Dream Upside-Down
'Grand Theft Auto' and 'Red Dead Redemption' make brilliant satire of America's false promise, from 'HYPEBEAST Magazine' Issue 25.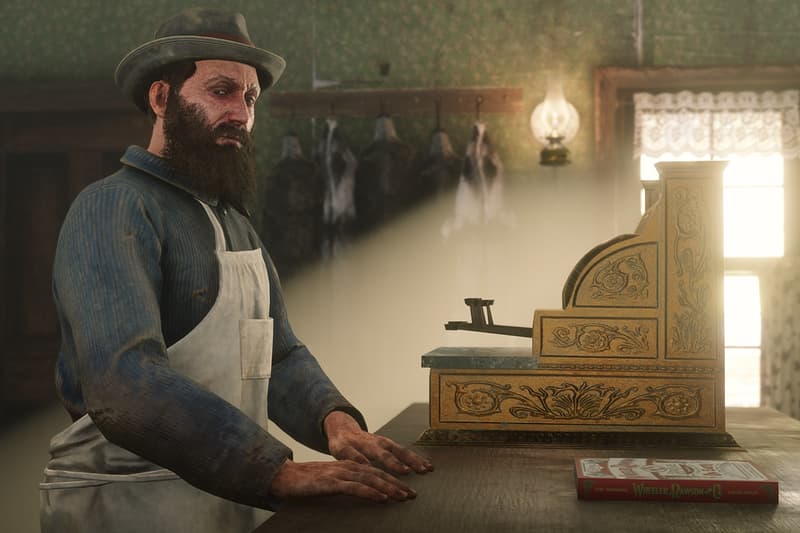 Pop culture is the cornerstone of mania. From the humble beginnings of cinema, people have flocked to see moving pictures and its subsequent evolution from spectacle to storytelling device.
From noir to westerns, people would flock to the movies to see John Huston's The Maltese Falcon or Sergio Leone's The Good, the Bad and the Ugly, much like the hysteria today for the Avengers: Endgame opening weekend. Rockstar Games, the developers responsible for Grand Theft Auto, Red Dead Redemption and Max Payne, are students of pop culture. They have developed games that tackle popular genres within pop culture in a way that satirizes its themes but also celebrates them. As such, Rockstar Games and their titles have become part of pop culture and the genres that inspire them.
1 of 3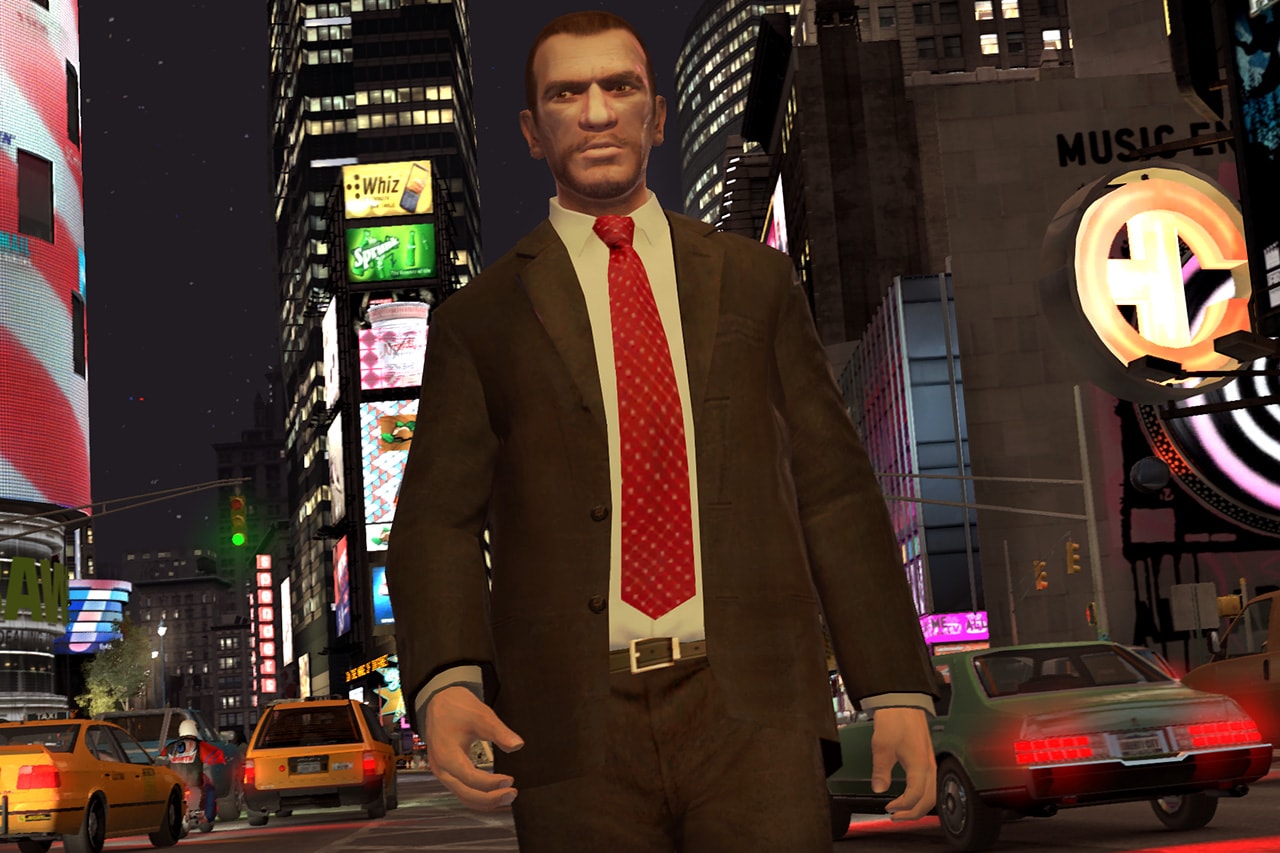 2 of 3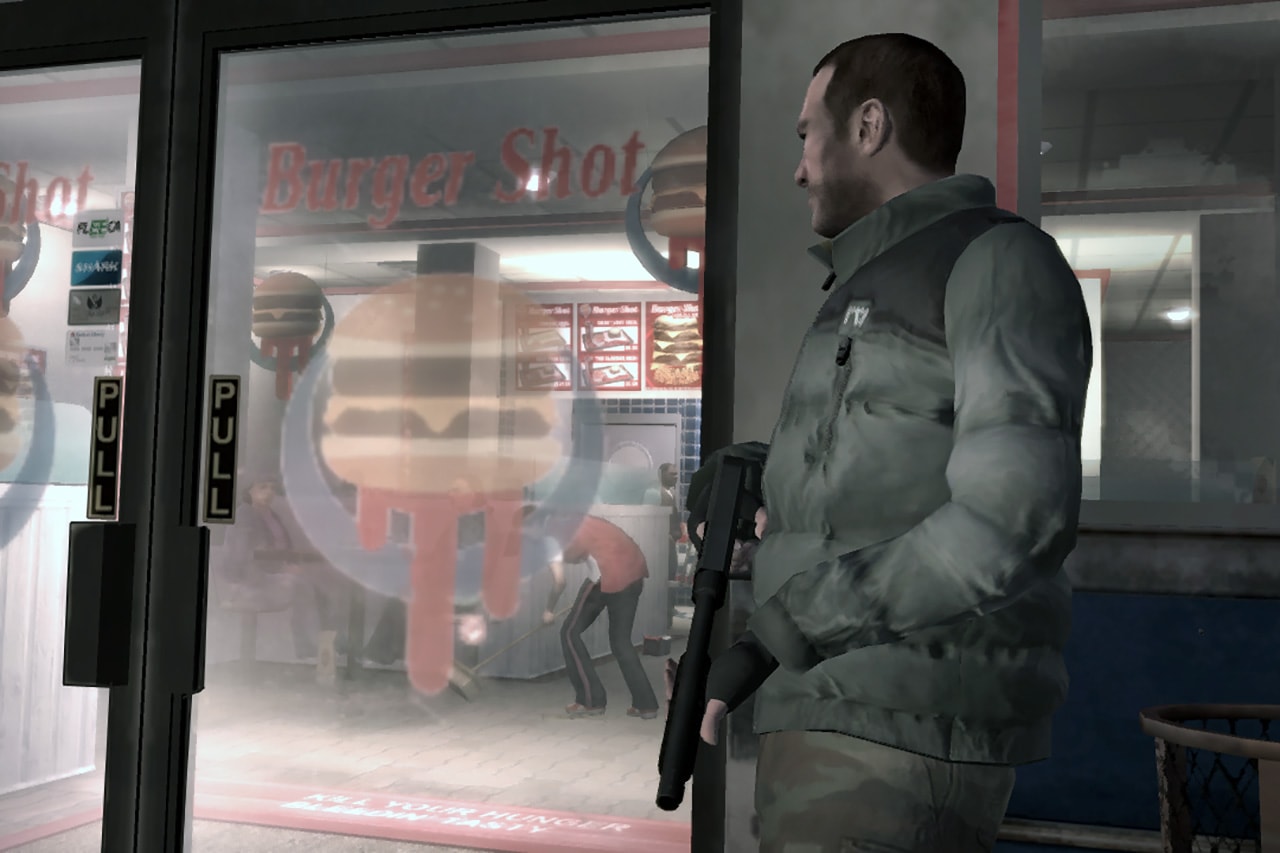 3 of 3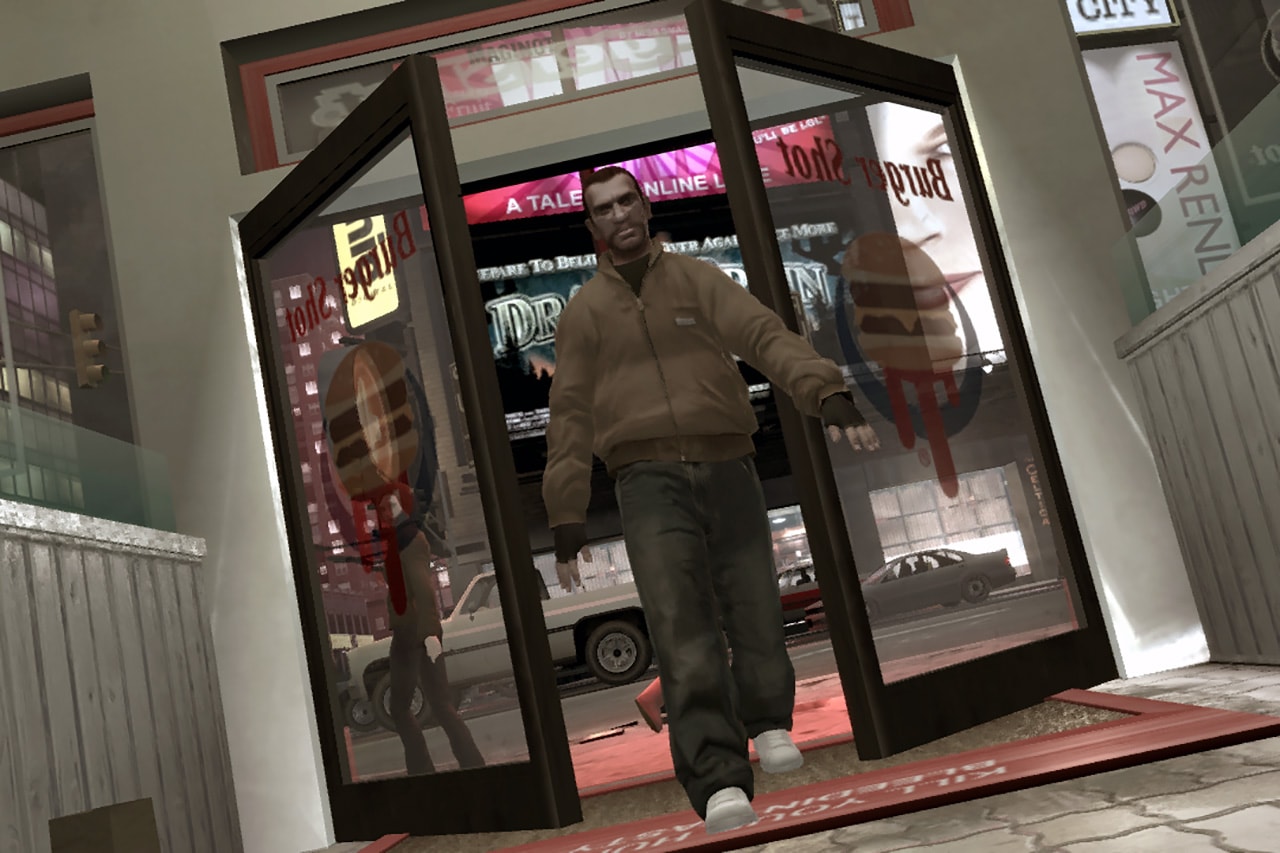 Before superhero movies dominated cinema, gangster movies were what everyone wanted to see. The obsession with people illegally carving out their own success allowed audiences to live vicariously through the characters on display at a time when the American Dream had been all but extinguished in the United States. Although Rockstar already had a franchise in Grand Theft Auto and Grand Theft Auto 2, neither of the games really had any substance outside of its core gameplay of jacking cars and outrunning cops.
However, in 2002 the developers revealed Grand Theft Auto III, which saw the titular mechanics of the game fleshed out into a storyline revolving around gang life, crime lords and an explorable urban environment called Liberty City that's drenched with violence, just like the movies that inspired it. GTA III allowed people to live vicariously through these digitized avatars, and even vent some frustrations by causing unbridled mayhem in the streets. GTA III satirized the American way of life through commercials on in-game radio stations, referencing major corporations in the sneaker industry outsourcing child labor and how most citizens didn't seem to care, just like in real life.
Rockstar's games were once derivative of the genres it inspired, but those titles have since become classics within a platform that's become less about spectacle and more about telling a story.
The explorable sandbox format had various hijackable cars for the main protagonist, Claude; several satirical billboards to drive by and ill-mannered pedestrians that react in true New York fashion if players did anything to offend them. Rockstar crafted a living, breathing world with pristine attention to detail that would only be refined as time went on. As a result, the game became a smash hit with gamers and the mainstream alike. Soon enough, folks in the limelight like Dave Chappelle were doing satirical skits about the satire-based video game on the biggest show in America. This, alongside its Mafioso storyline and controversy for ultraviolence, shot the franchise into the stratosphere of popularity and pop culture itself.
Games were just getting around to becoming more cinematic at this time. However, Grand Theft Auto III withstood the test of time and remains relevant because American lifestyle and media, the things Rockstar satirizes, will always stay relevant. The key to that sort of insight is always having a pulse on what's popular in entertainment, something Rockstar Games has had since the release of GTA III.
1 of 3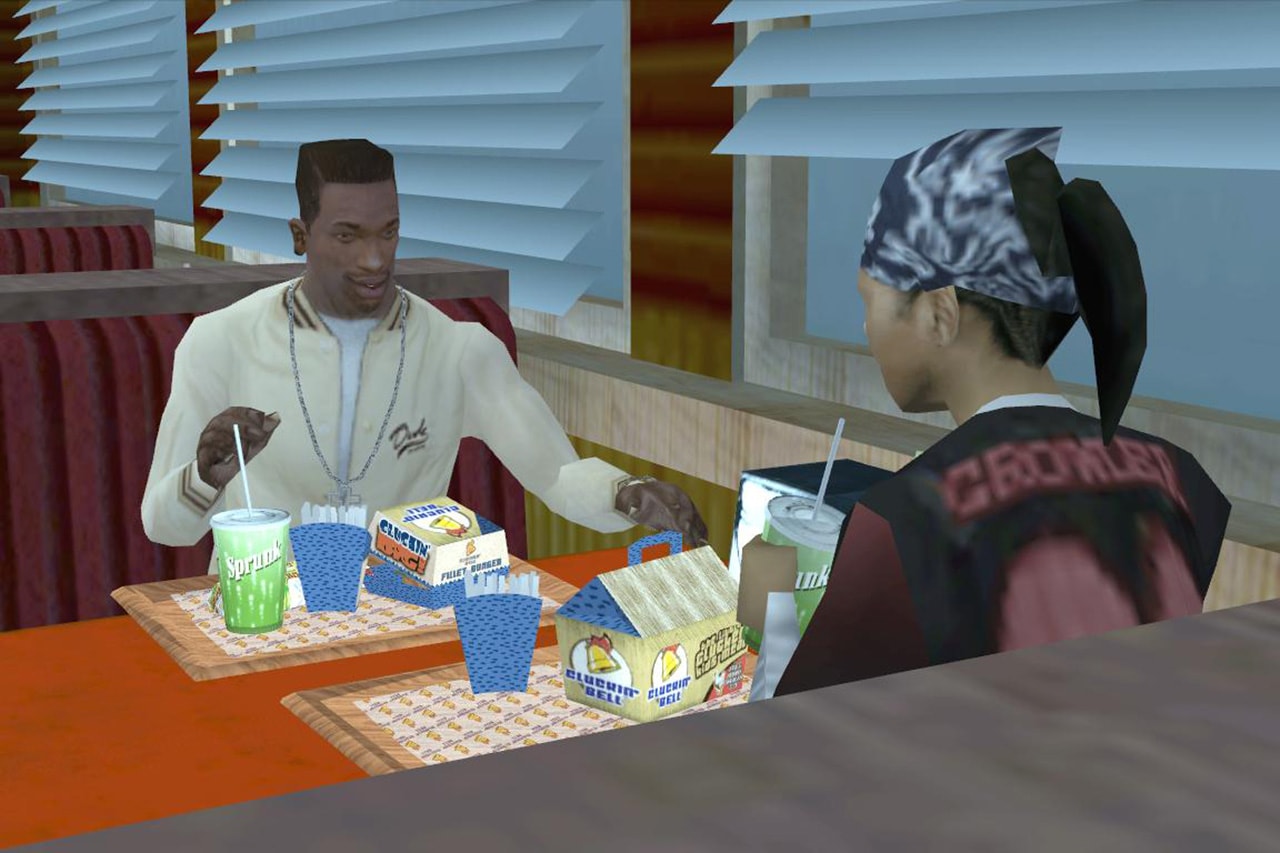 2 of 3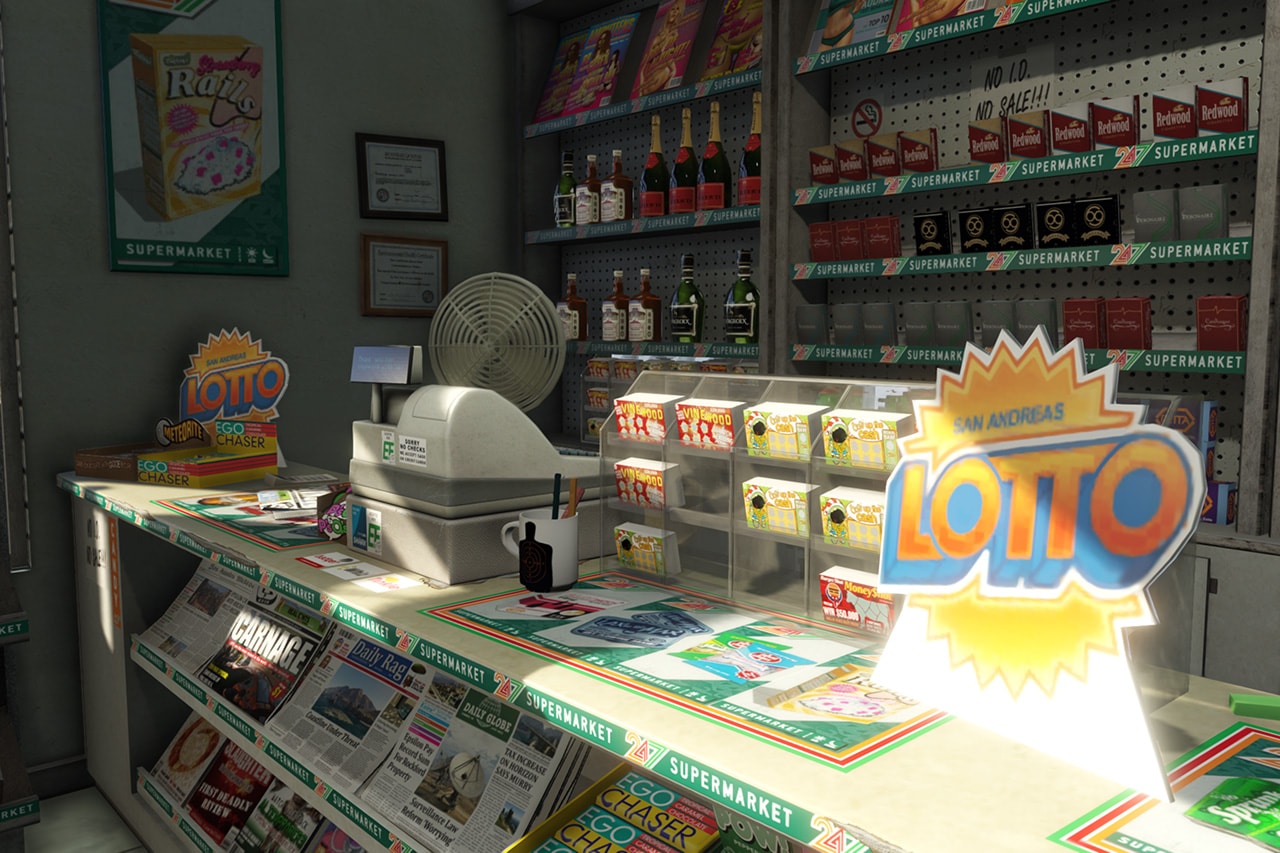 3 of 3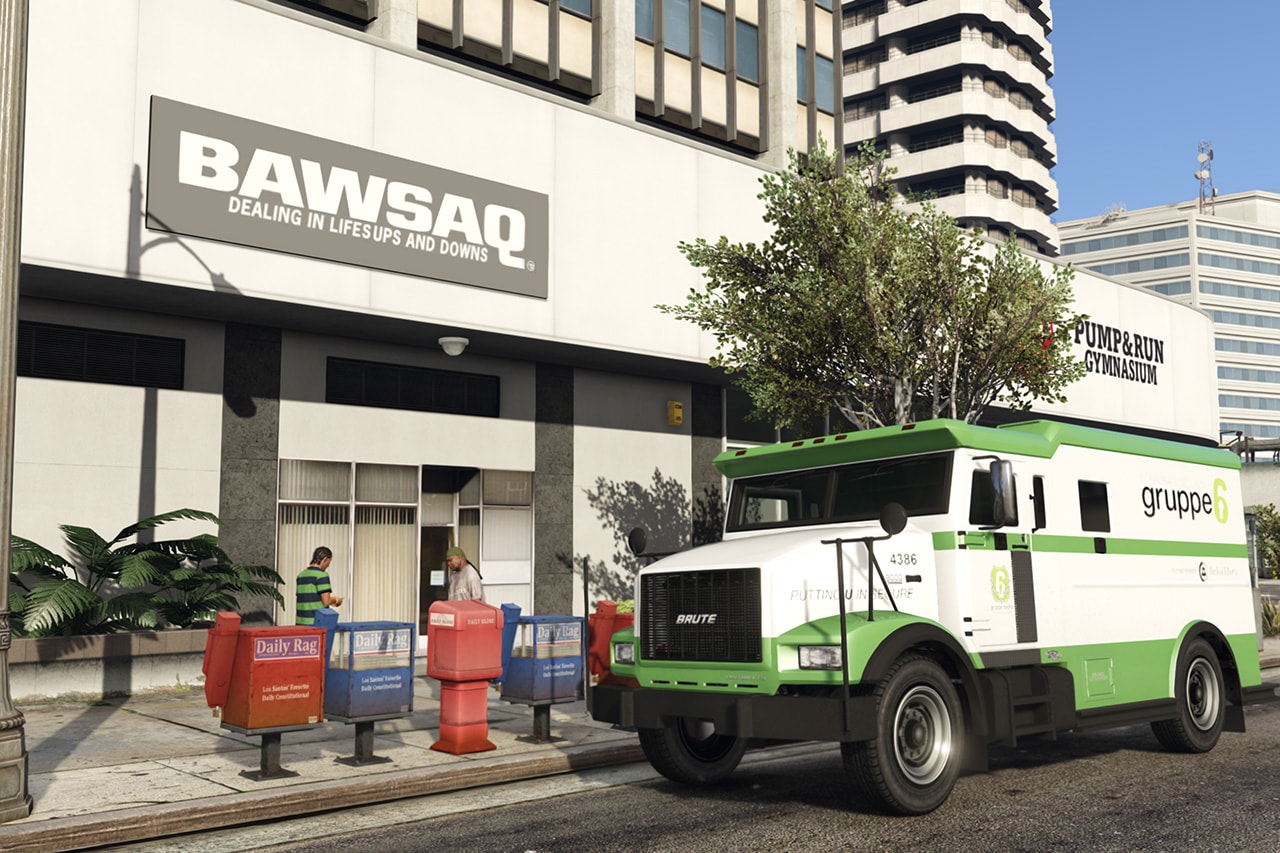 Rockstar Games has gone on to explore all aspects of contemporary criminal life, from the cocaine-slinging, loud button-up-shirt-wearing days of Miami, Florida, circa 1980s to the epicenter of gang culture in Los Angeles, California, in the '90s. Grand Theft Auto: Vice City and Grand Theft Auto: San Andreas, respectively, tell these tales in typical satirical fashion, leaning into the plots of classics like Scarface and Boyz n the Hood, films that define those eras in pop culture, allowing gamers to exist in those time capsules within an open-world setting. For San Andreas specifically, Rockstar even brought in DJ Pooh, the rapper and co-writer of Friday to make the game's setting and presence all the more authentic to Black culture, as this was the first title in the franchise to feature a predominantly Black cast of characters.
GTA IV rounded out Rockstar's exploration of the American Dream. Our main protagonist, Niko Bellic, is a European war vet who left his troubled past to start fresh working with his cousin. However, he soon finds himself involved in a life of crime and betrayal that leaves him weary and emotionally damaged by the very end of the game. We see our foreign protagonist, who came to Liberty City looking to grab his piece of the American Dream, stand in front of the game's version of the Statue of Liberty, calling the American Dream a lie. He concludes in the game's final moments that the promise of that dream is empty and unattainable, something we've learned from the franchise's protagonists before but never heard them so candidly admit. A relatable sentiment for American society, who chase after their own interpretation of that dream while being aware that dream may be built on a fabrication.
GTA III satirized the American way of life through commercials on in-game radio stations, referencing major corporations in the sneaker industry outsourcing child labor and how most citizens didn't seem to care, just like in real life.
Not the type to rest on their laurels, Rockstar Games released another title that still dealt with crime, but within an entirely different genre: westerns. Red Dead Redemption also explores the ideals of America and civilization against the lifestyles of those who chose to remain on the open road, unfettered by the bonds of societal expectations. Two opposing ideals, at a point in time where the cowboy era was on the cusp of becoming obsolete. The title may be a satirical play on the notion of the wild, wild West, but it is truly focused on showcasing the contrast between both worlds. The game may even side against the emergence of civilization, as it suggests that American expansion was the cornerstone where many of the problems within our current infrastructure is rooted: the banking system, taxation, corrupt law enforcement and more. Red Dead Redemption was not only praised for its story but also for its open-world depiction of the United States during the final years of the American Frontier.
1 of 3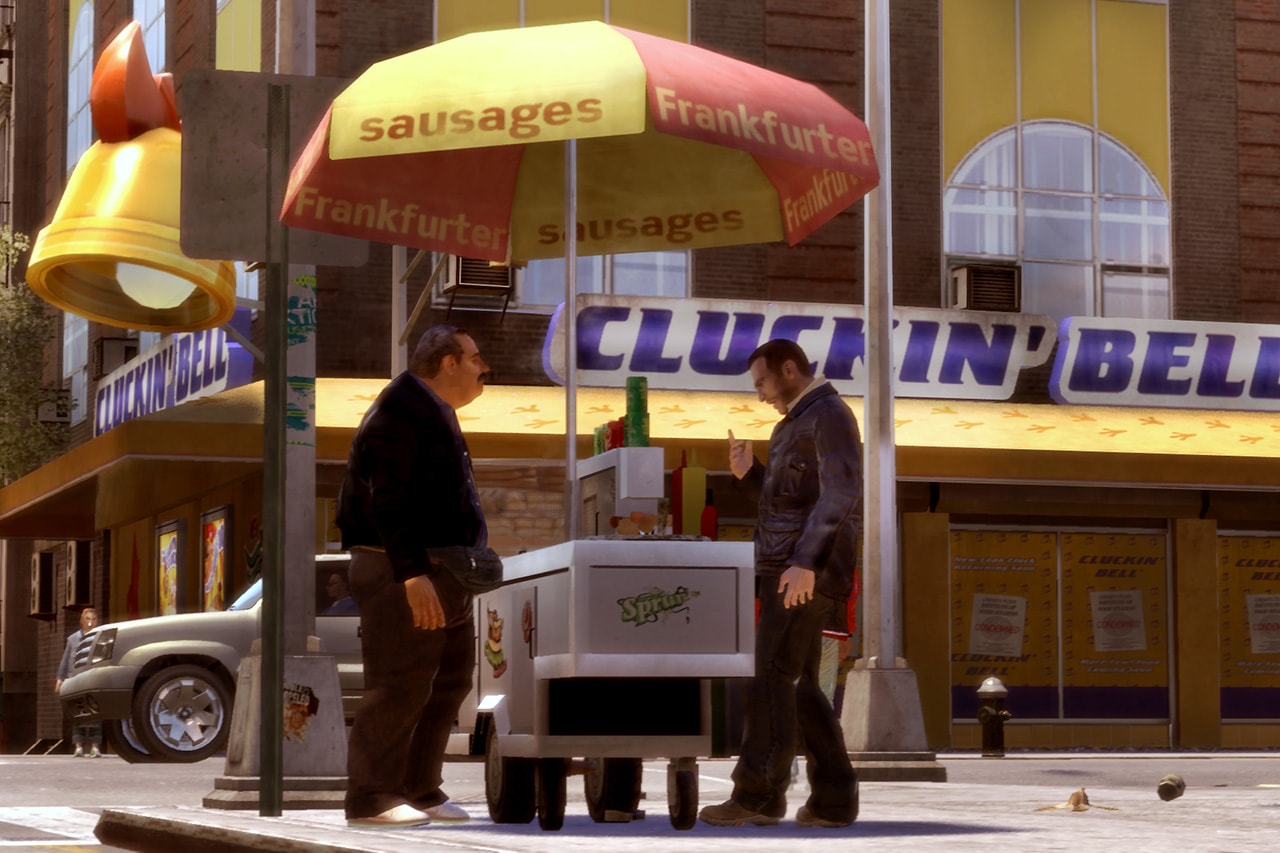 2 of 3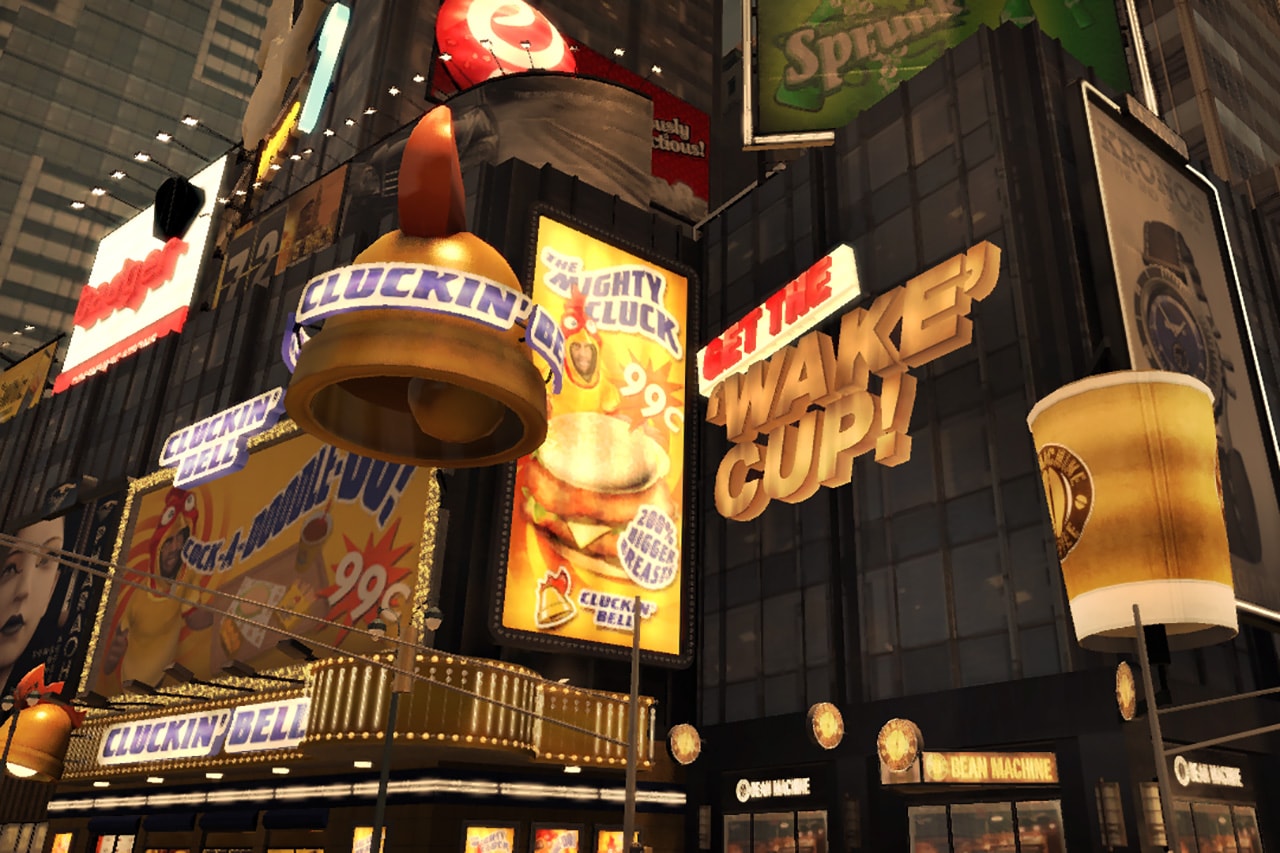 3 of 3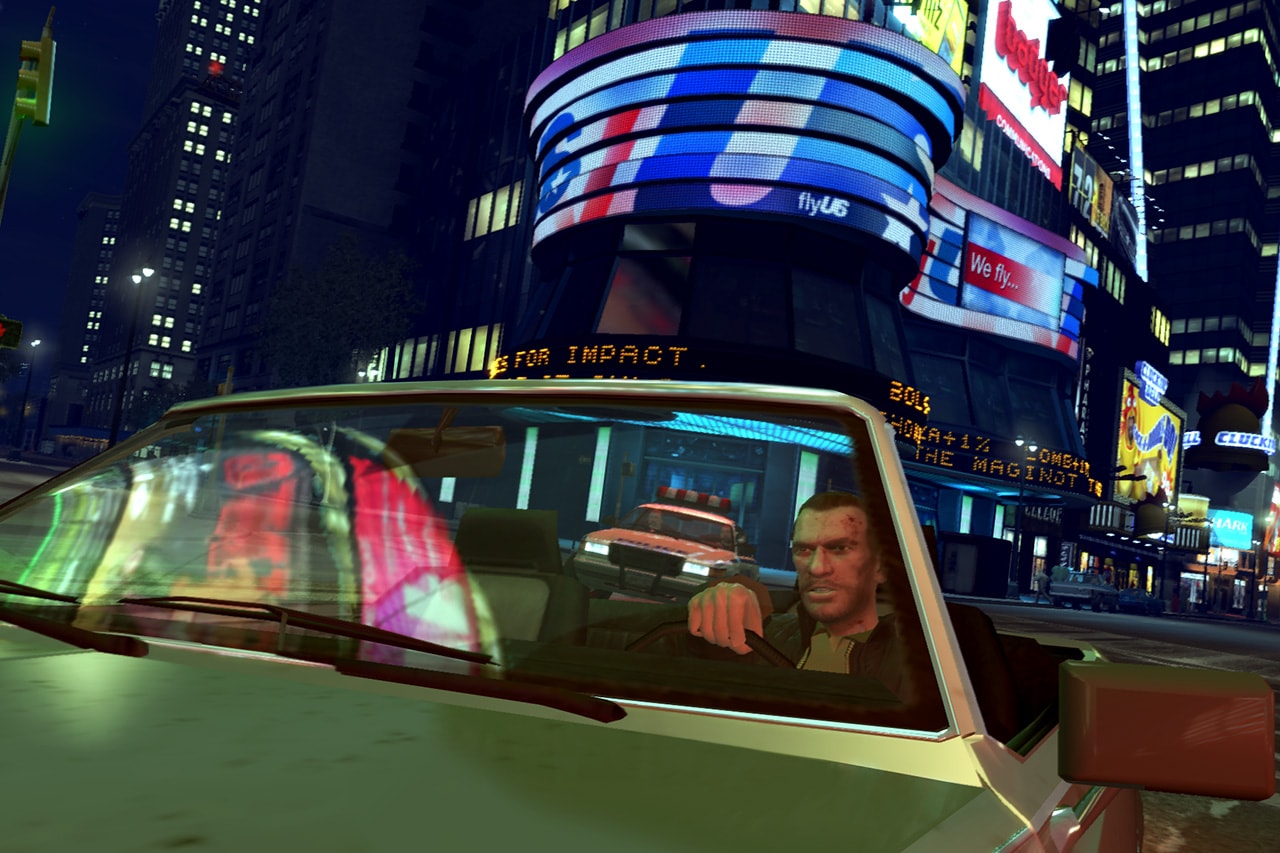 Many initially described Red Dead Redemption as "Grand Theft Auto but with cowboys," but that oversimplification wasn't such a bad thing. The game captured the criminal lifestyle of its era just like the GTA games before it, as well as the toll that sort of lifestyle takes on those who lived it. This was showcased in many facets: in protagonist John Marston's titular path of redemption from the rotten life he once lived, as well as in antagonists Bill Williamson and Dutch Van Der Linde, respectively. Williamson was trapped in an outlaw's existence, unable to live any other way. Meanwhile, Dutch desperately clung to the ideals of being a cowboy despite that lifestyle being on the brink of nonexistence. Red Dead Redemption was one of the first games set in the era of cowboys that actually made you feel like a cowboy with its mechanics— horseback riding, lassoing commands and old-time duels and gunfights like the outlaws in High Noon.
Not too long after, the much-anticipated Grand Theft Auto V was released during the end of the PS3's and XB360's life cycles, and again with revamped graphics on the PlayStation 4 and Xbox One a year later. The polish introduced in GTA IV paled in comparison to how gorgeous and detailed GTA V is. Just as GTA IV let us revisit Liberty City through a whole new lens, GTA V did the same with the setting of San Andreas. Deep customization of your character returned, extending beyond the massive amount of swappable clothing items and including a ton of in-game activities such as golfing, BASE jumping and scuba diving. Those experiences mimicked actual tourist attractions one would attempt when visiting California in real life.
1 of 4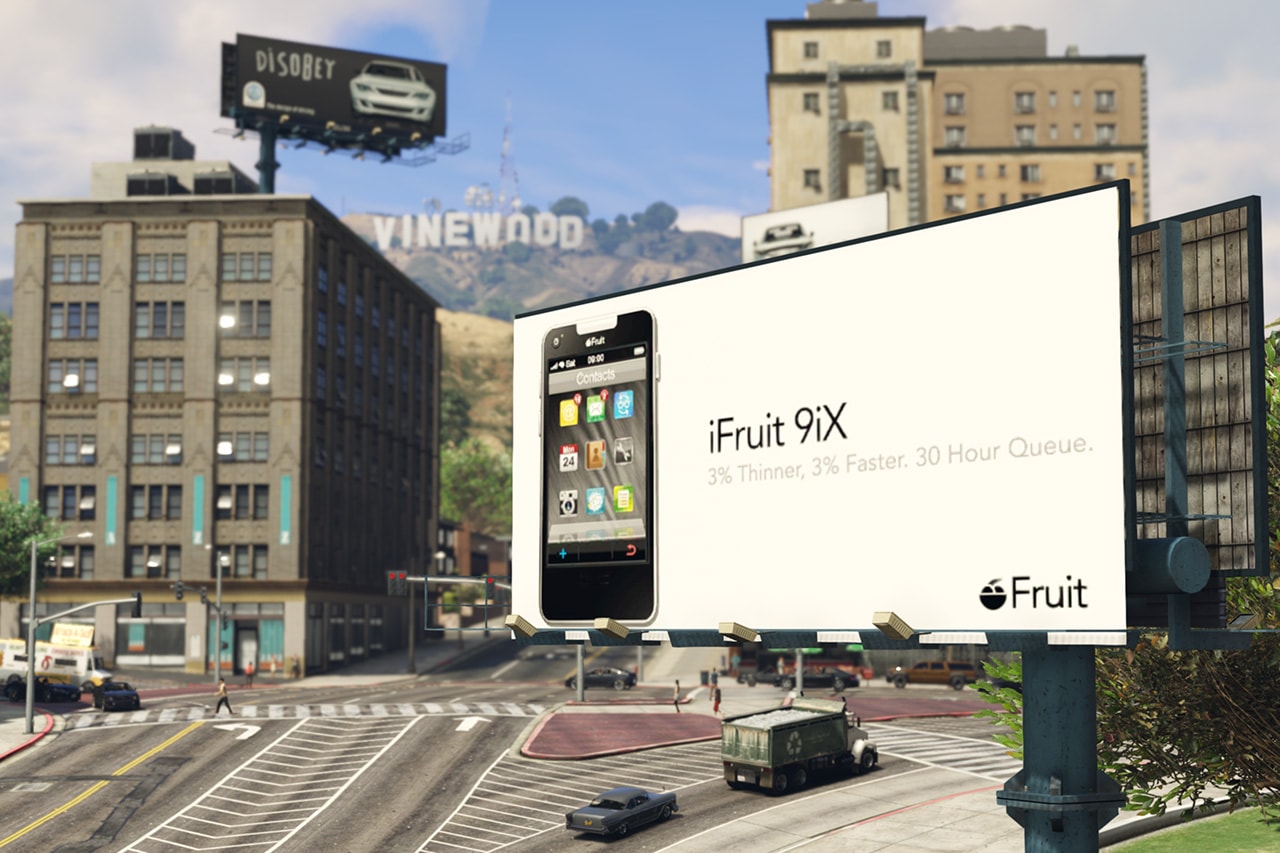 2 of 4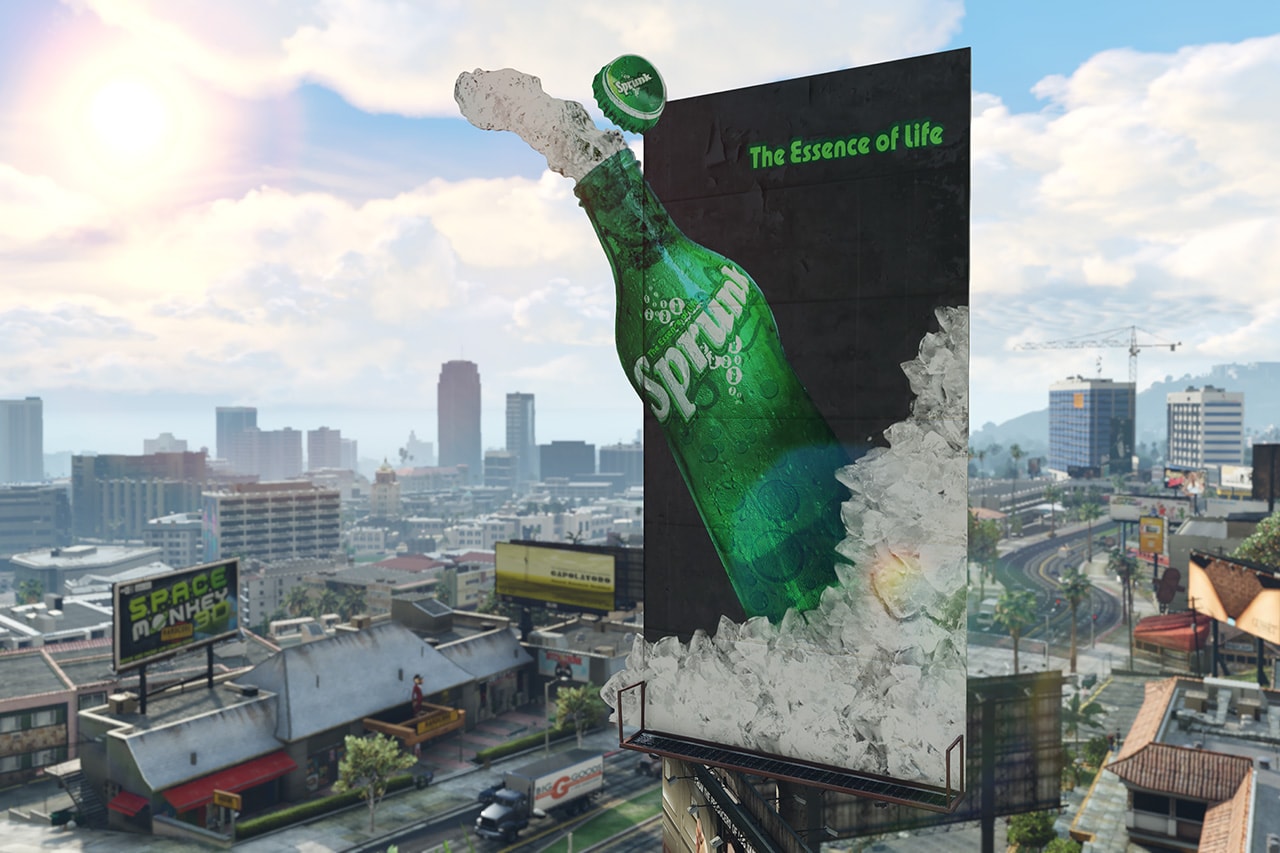 3 of 4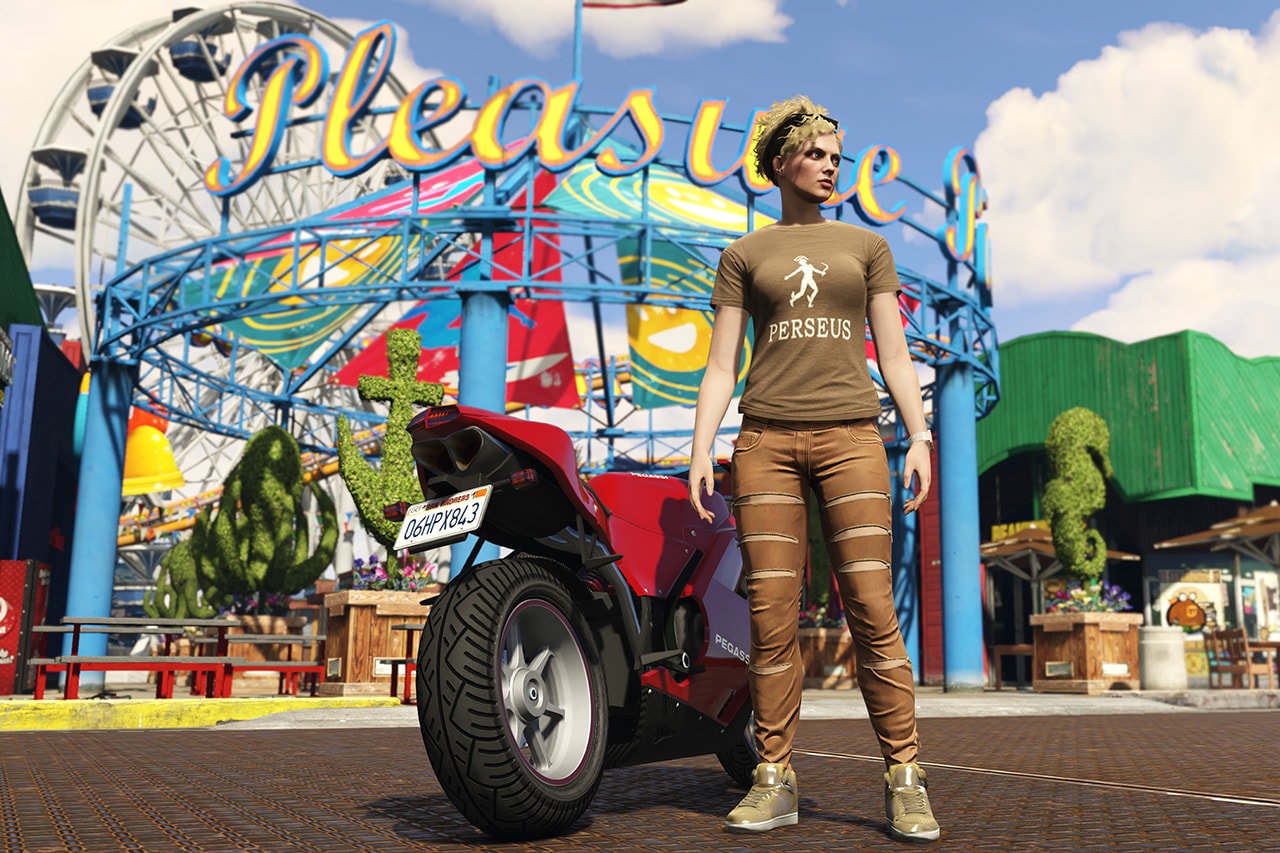 4 of 4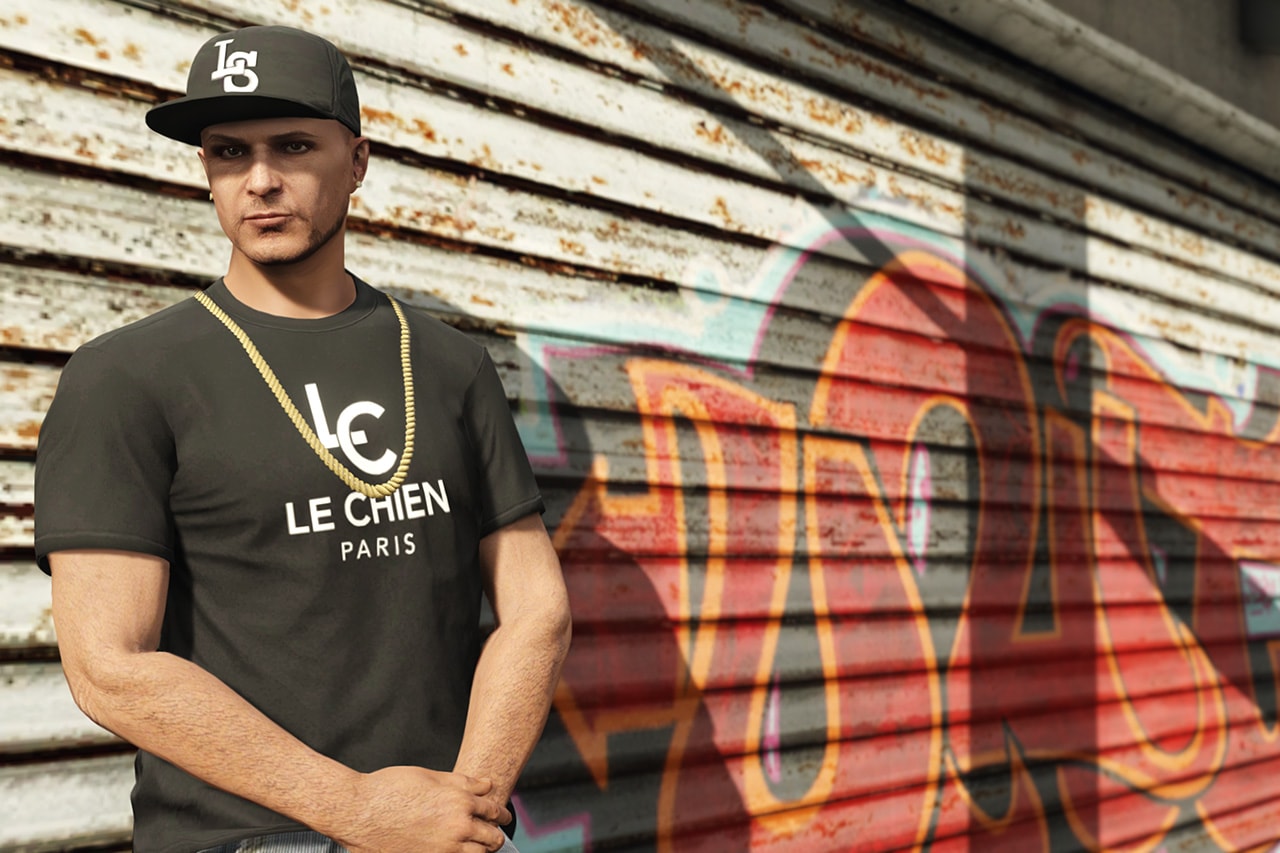 GTA V has been out for six years at this point, but lives on with constant updates to its multiplayer companion mode called GTA Online. There, you can create and customize your own character and carry out missions and other mini-games alongside other players around the globe. You can even create a crew with your online friends. They had updates to celebrate certain holidays and in-game activities, all the while introducing new cars, guns and modes such as Heist that allowed you to rob banks with your friends. This amount of content has allowed the game to exist well beyond the typical life cycle of your standard video game. Rockstar Games knew ahead of time that the new class of online gamers would want a more refined online experience than GTA IV.
This companion mode would successfully carry over to their next game, Red Dead Redemption 2. The sequel to Rockstar's acclaimed Western-based action-adventure has subsequently become the company's magnum opus because of its painstakingly detailed gameplay mechanics and functionalities. The immersion in this title has no equal in terms of just how much of its content and mechanics mirrored real-world physics and technicalities. It ceased to be known as "Grand Theft Auto but with cowboys" and turned into a title so meticulously fine that it would be described as an actual cowboy simulation game.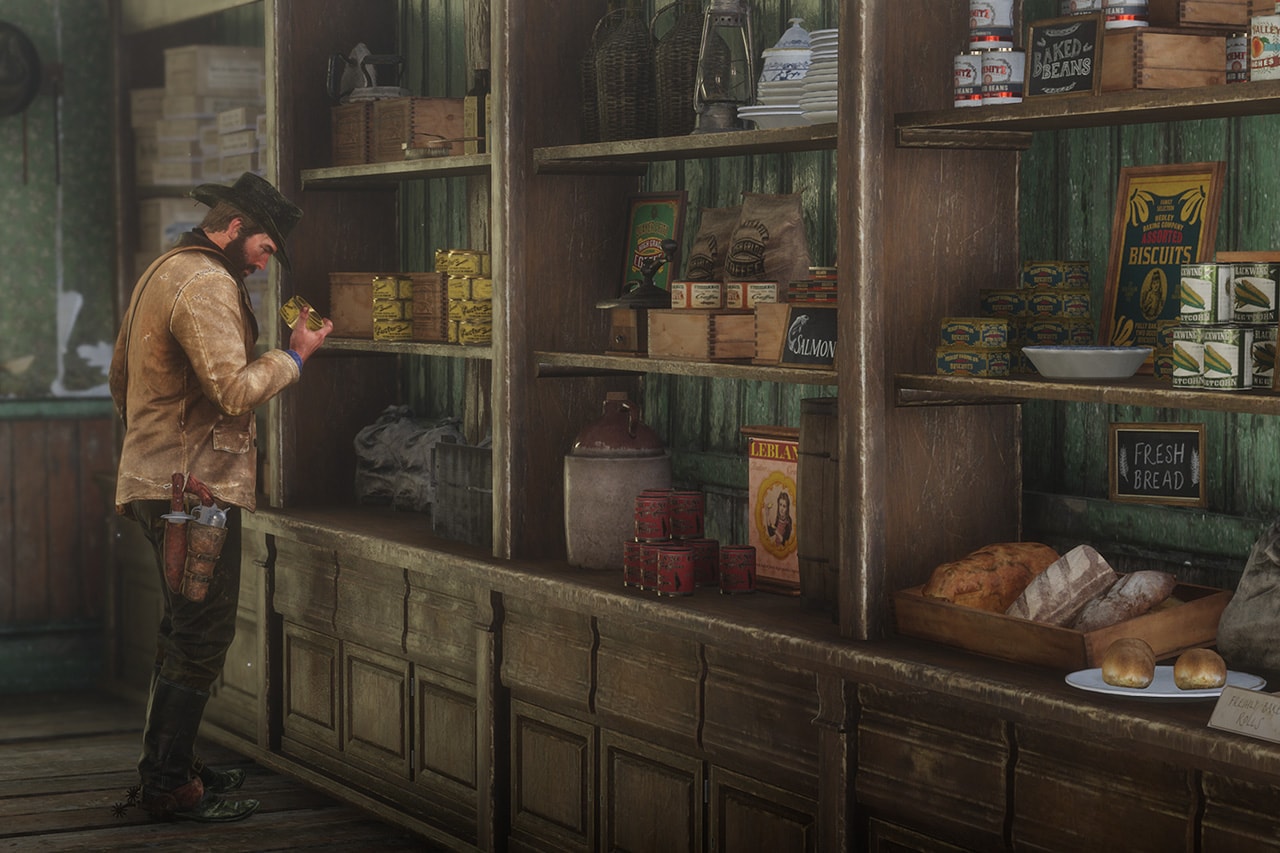 You could practically live in the environment Rockstar has produced with Red Dead Redemption 2. The various clothing options, guns, hairstyle customizations it offers seem so minuscule and standard when compared to how one gun's firing mechanic totally differs from another. Or how the clothes you pick affect your gameplay depending on whether it's hot or cold outside. None of these customizations are frivolous cosmetics like they used to be. Everything you do matters and has a sub-function to it. This is the true progression of what Rockstar Games has been aiming to do since GTA III, and that's building a world within a digital landscape. The more you can fine-tune mechanics and graphics, the more the player is immersed and invested in the fantasy presented; RDR 2 is the pinnacle of both. A movie serves as a piece of entertainment and form of escapism for as long as the film's runtime allows. This game alone features over 60 hours of content, and that's just in the main game's campaign, not including all the side missions and activities players can experience.
With Rockstar's generation-defining titles, the company, along with its subsidiaries, has solidified itself as one of the best the gaming industry has ever seen. Right behind the likes of Minecraft and Tetris, Grand Theft Auto V is the most sold game in the world, creating a frenzy upon its initial release, grossing a billion dollars in 24 hours. Rockstar has elevated and created trends within the industry several times over, being one of the first to utilize cinematics in games to bring something with substance to the medium. Like the westerns and noir films of old, people now flock toward games, which has evolved into a medium able to further analyze these subgenres. Rockstar's games were once derivative of the genres it inspired, but those titles have since become classics within a platform that's become less about spectacle and more about telling a story—with newer titles like Red Dead 2 becoming The Good, the Bad and The Ugly for a new generation. Movies used to be the pinnacle of entertainment—making it the subsequent central hub of escapism. Yet the quality of digital landscapes today means the most vivid of distractions can be accessed with the push of a button. How can we resist freedom with such an easy way out?