Beastie Boys Talk Spike Jonze's Upcoming 'Beastie Boys Story' Documentary
The iconic group talk The Ramones, discovering hip-hop and Rick Rubin.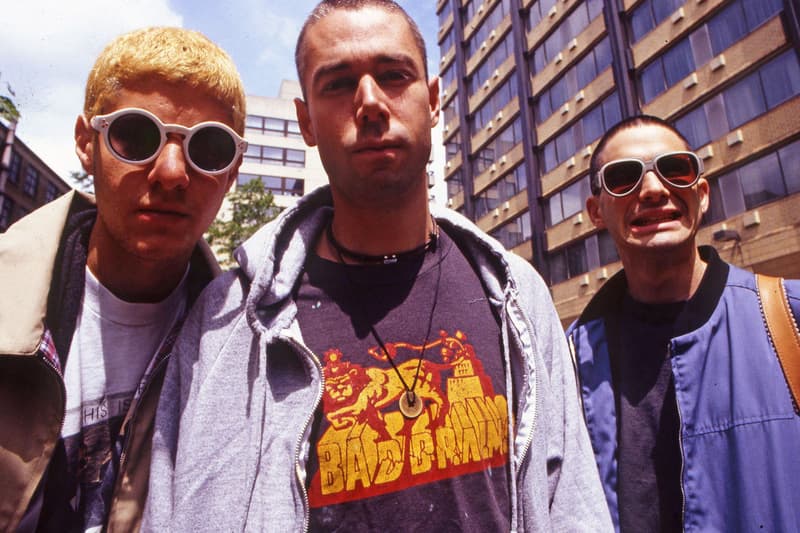 Beastie Boys and Spike Jonze's upcoming "live documentary" Beastie Boys Story is set to release Friday, April 24 via Apple TV+. The film was originally planned to debut in theaters on April 3 but due to the coronavirus pandemic was pushed back to release exclusively on the streaming service later in the month.
The project comes after the collaborators dropped the Beastie Boys Rizzoli Photo Book and an extended trailer detailing the group's formation and rise to international fame. Today surviving members Adam "Ad-Rock" Horovitz and Michael "Mike D" Diamond talked to Zane Lowe about the documentary detailing their early punk inspirations from The Ramones, their relationship with Rick Rubin while he was in college and the leadership of now deceased member Adam "MCA" Yauch.
"Well, one thing is, we knew we wanted to make short rap songs like the Ramones, like punk songs," Adam Horovitz said on the group's earliest influences. "That was one of the things we talked about was, because the older rap records were all like, the Jimmy Spicer record that I'm talking about, it's like ten minutes long, and he's still rapping as the song fades out."
Mike D continued on how they first started hanging out with Rick Rubin at the beginning formations of the Beastie Boys. "Rick did have this vision of how to produce things and mix things so that they were crispy, and could fit in the radio, and play in clubs, and all that. We were hanging out at Rick's dorm room all the time, especially Adam, but all of us. We would go there after school, instead of school, whatever. Rick was this cool older brother to us."
He also detailed about MCA's natural inclination to lead. "Yauch method is just lead by example. It's not like, he wouldn't say, "You guys got to practice." He would just be there, doing his thing, and he wouldn't say, "We're going to record this type of song." It'd be like, he would already have it set up. I'd get there, and the drum set, instead of being up on the stage where it usually is, it would be in the middle of the room."
Watch the video below and stay tuned for the release of Beastie Boys Story this weekend. In more music updates, Spotify has introduced a new artist fundraising feature to continue its coronavirus aid efforts.