Akihabara's Landmark SEGA Arcade Closing After 17 Years
The popular tourist destination closes this month.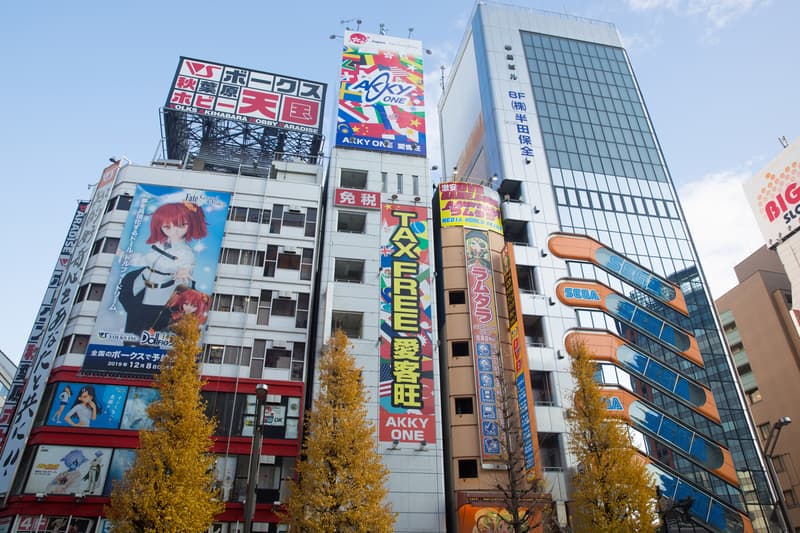 Declining demand for gaming arcades coupled with the Coronavirus has claimed another legendary victim. Originally opened in 2003 (Akihabara Kigo), the Sega Akihabara Building 2 multi-floor arcade sat in the otaku capital of the world in Tokyo's Akihabara district, where it was easily distinguished with its colorful game-promoting banners across its front facade.
Just days ago, an unexpected notice of closure was plastered on the inside of the elevator stating that the beloved SEGA arcade would be coming to an end on Sunday, August 30. The notice went on to thank the fans from the bottom of their hearts for almost two decades of "loving support."
Those in the city still have until the end of the month to visit the arcade before it closes. There's no word yet on what will take its place in Akihabara.
For more news on Japan, filmmakers can now rent a full-size Shibuya Scramble intersection film set.
8月30日で閉店という、万世橋交差点角の第一半田ビルに入るセガ秋葉原2号館、現在は建物壁面に貼られた艦これアーケードの巨大広告で有名ですが、前身の秋葉原GiGO時代には『電脳戦機バーチャロン フォース』の等身大テムジンや、『CODE OF JOKER』の京極院沙夜の巨大広告も貼られてましたね。#akiba pic.twitter.com/OXJC7PUIkr

— 乙城蒼无(Otusiro, Aomu) (@aomu) August 2, 2020
セガ秋葉原2号館が閉店すると知って、とりあえず写真撮ってきた。

俺の中だとスパロボの繁華街背景。

万世橋から電気街を見た風景がモデルルなので、2号館っぽい外観の建物が…。 pic.twitter.com/6BBVRQC0LY

— パナ@ツシマ進行中 (@i_am_pana_) August 2, 2020
今月末閉店するセガ秋葉原2号館、艦これ秋葉原泊地として伊勢・日向、夕雲型、金剛・ウォースパイトが出迎えていた pic.twitter.com/1eCu06aqZu

— ツルミロボ (@kaztsu) August 2, 2020
今朝の秋葉原は晴れ
気温は朝から高めな感じ
今日も一日頑張るぞい pic.twitter.com/YhzwQJ4Udj

— もひろな (@mohirona) August 5, 2020