Japan's Most Unique Arcade "Warehouse Kawasaki" Announces Closure
An end of an era.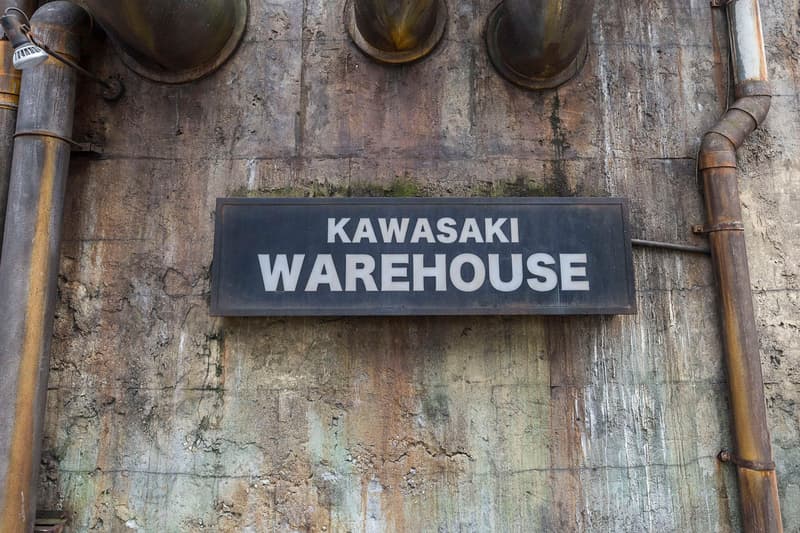 It's an end of an era for Warehouse Kawasaki, one of Japan's most unique arcades, who recently announced that its closure will be no later than a month from today.
Originally developed in the mid-'00s, the gaming facility took over the lease of a previous electronics and appliance business and has since been an interesting destination for visitors for the last decade. Standing five-stories high, the building is just a five-minute walk from Kawasaki Station in Kanagawa with a rusty worn-down facade that overlooks a footbridge. The interior was designed by Taishiro Hoshino and is modeled after Hong Kong's bygone Kowloon Walled City, an ungoverned slum formerly known for its towering apartment blocks, anarchic communities and its overcrowded population. Warehouse Kawasaki embraced this concept, mimicking the look of slimy walls, dripping sewage and neon signage while adding futuristic elements to the space for a distinctive cyberpunk feel.
But just as the Kowloon Walled City was taken down in 1994, Warehouse Kawasaki will also be no more. It's still unclear why exactly the place is closing, but the property has revealed November 17 to be the date the arcade shuts its doors. Some sources have attributed its closure to the dying industry of arcades as a whole as home consoles improve so much to the point it could replace arcade machines. Nevertheless, those who wish to see the space will need to make their way over to the place before the aforementioned date.
Scroll below for a glimpse inside Warehouse Kawasaki and head over to warehousenet.jp for information about the arcade.
Warehouse Kawasaki
3-7 Nisshincho, Kawasaki Ward, Kawasaki, Kanagawa 210-0024
TEL: 044-246-2360
Kawasaki, Japan