Ralph Lauren Sales Plummet Almost 60 Percent Due to COVID-19
Below analysts' expectations.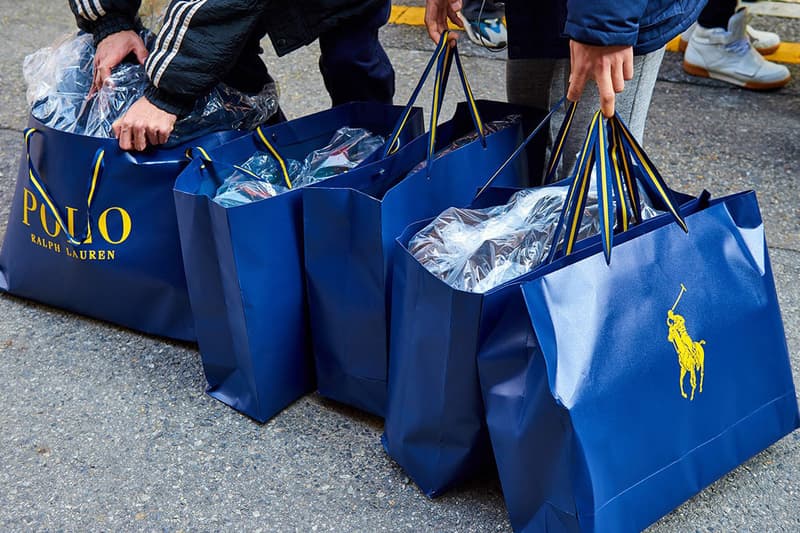 Ralph Lauren is the next company to report disappointing results due to the coronavirus pandemic. Today, the company announced an adjusted loss per share for the first quarter that was worse than the average analyst estimate. After its review, Ralph Lauren is now evaluating its long-term operating structure with a focus on six areas, including how it organizes its team and where it sells its products.
"We're making sure that we're set up to win, in this new context, in the next three to five years," said Chief Executive Patrice Louve. "There's an opportunity to reset in this environment, as we look at new consumer behaviors and the retail landscape. We expect to share the outcome of this work and decisions over the next few months." Ralph Lauren reported a loss of $1.82 USD per share in the quarter, compared to the expected loss of $1.73 USD calculated by analysts. Comparable-store sales also decreased by 57 percent. North America revenue saw the biggest plunge, dropping 77 percent to $165 million. Europe revenue fell 67 percent and Asia dropped 34 percent.
Louvet said he expected the first quarter would show the greatest hit due to the pandemic, yet a lot of uncertainty surrounds the crucial holiday season. "We are approaching holiday cautiously," Louvet said. "We don't want to be in a situation where we need to discount." In the meantime, not only is the company setting up strategies for the next several years, but planning to expand the diversity of its workforce. It's interviewing two underrepresented candidates for every leadership position and hoping to have people of color represent 20 percent of the company's global leadership by 2023. "…the company needs to work harder to reinvent itself and to pivot into new channels and segments to secure growth," explained Louvet.
In other news, VF Corporation, the parent company of both The North Face and Vans, has reported an almost 50 percent decline in revenue due to COVID-19.