Megan Thee Stallion Shares Update on Gunshot Wound
While an additional felony charge is being considered against Tory Lanez.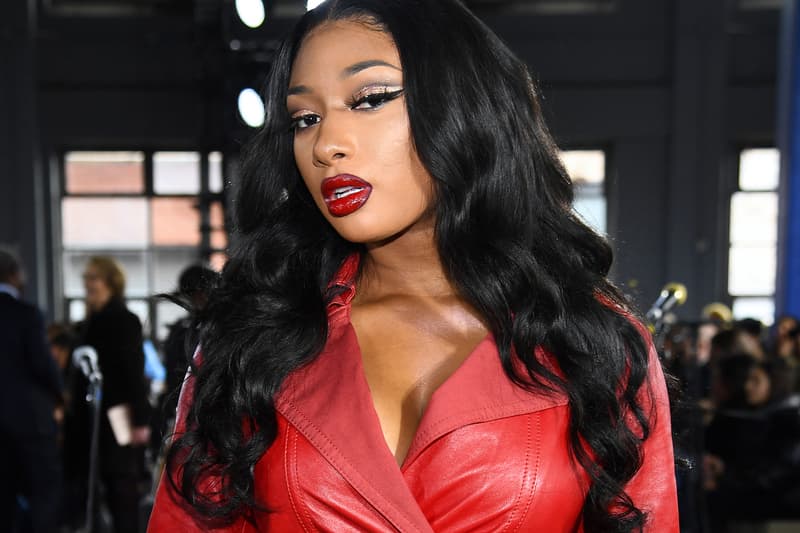 Megan Thee Stallion provided an update regarding her gunshot wound, voicing her displeasure at how the public is reacting to news of the incident and her recovery.
Sharing the update in a now-deleted Instagram post, Meg uploaded a photo of her foot's gunshot wound with a lengthy caption. "Lol what I have learned abt majority of the people on social media is y'all like to hear bad news before good news, a lie spreads quicker than the truth, and y'all really be believing the shit YALL make up. I got hit at the back of my feet because when I got shot I was WALKING AWAY FACING THE BACK. why would I lie abt getting shot?" she wrote, uploading another photo that shows a doctor working on her stitches.
She added, "Why are y'all so upset that I don't wanna be in the bed sad? Why y'all upset that I can walk? I got my stitches out my feet like 2 weeks ago and I was ready to go celebrate WAP going number1… I usually don't address internet bullsh*t but y'all people are so sick! God was really watching over me and I'm healing so well! Sorry, I'm not as sad and miserable as a lot of y'all lol but ima keep being Megan Thee Mf STALLION."
While Meg is thankfully healing well and still keeping quiet about who shot her, reports state that the Los Angeles County district attorney's office is reviewing an additional charge of felony assault with a firearm against Tory Lanez. The Los Angeles Police Department submitted an investigation for "felony assault with a semi-automatic firearm — personal use of a firearm" to the D.A.'s office, and prosecutors asked authorities for further investigation before making a decision.
Lanez was arrested in the early hours of July 12 for carrying a concealed weapon in a vehicle after law enforcement received a report of gunfire. He is currently out on a $35,000 USD bond.
Elsewhere in music, Frank Ocean is supposedly working on a secret project.