J. Cole Is Reportedly Training for the NBA
The Dreamville head is fulfilling his hoop dreams.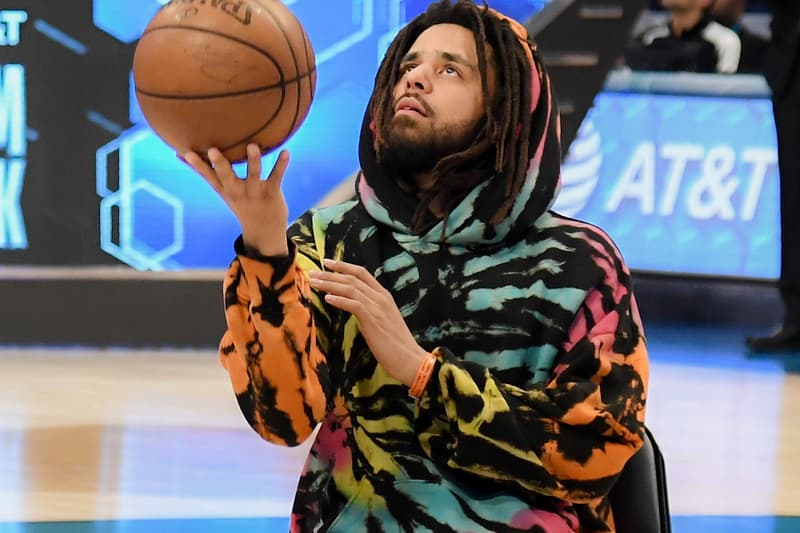 J. Cole could be suiting up for the NBA soon, as shared by Master P in a recent interview with TMZ Sports.
According to the rap mogul and former NBA player, he had a long conversation with the Dreamville head about moving into the league. Cole asked P what he would need to do to get into the league, to which P replied, "I said to get one of these NBA jerseys, it's not gonna be easy. It's gonna be a lot of hate, it's gonna be a lot of people not believing in you but you know J. Cole — he got the right size, he in the gym!"
He added, "But, what I told him … this a different time we're in. They're going to pick you apart! You're gonna have to be able to hit every shot and if you don't hit every shot, they — you know in the NBA, they don't hit every shot but they believe in them. So, you're gonna have to go somewhere where the team really believe in you and the players believe in you."
Cole's career as a famous and successful rapper won't be his ticket into the NBA. If anything, P notes that Cole will have to work twice as hard. "They've been putting their whole life into this. So, you're gonna have to prove you're worthy of being on that court," he explained. "I believe in him and I believe that he's a youngster that has a lot of desire."
To put it bluntly, P said, "Either you're gonna be good enough to play or you're gonna get exposed."
The two recently linked up for a PUMA commercial which saw Cole hard at work on the basketball court. P, who serves as the voiceover, hints that Cole is about to do something big that could pertain to the NBA. "I mean, what's the odds? I know you got more sense in that, youngblood," he said in the commercial. "Hold up, I think the homie really tryin' to do it."
In Cole's defense, he's not a stranger to the court. The rapper has been playing since high school and even tried out for St. John's University, but opted to focus on his music career instead.
Elsewhere in sports, watch Nike's inspirational You Can't Stop Us film.