Stormzy Is Reportedly Working on a Children's Book
Dealing with diversity and race.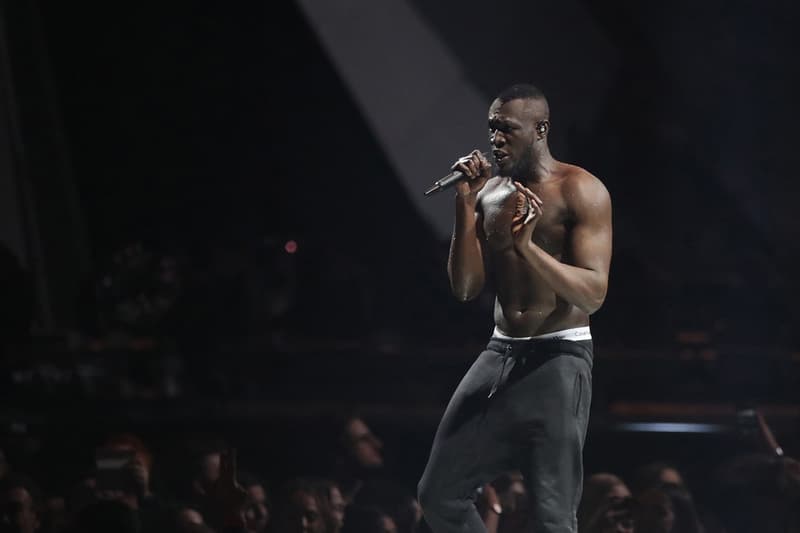 Stormzy has been a vocal figure in the U.K.'s protests for racial justice this summer: in addition to speaking on the issue in media interviews, he has also pledged £10 million GBP (approx. $13 million USD) in support of social justice causes.
Now, the award-winning artist is reportedly exploring another route to continue to conversation about race in Britain, with a series of children's books that will tackle themes of diversity.
According to newspaper reports, Stormzy is working closely with a ghost writer on the project. An industry source quoted by The Sun said, "Stormzy has a mass audience base, with a large demographic. Publishers feel his messaging on equality, race and social injustices would be good to translate into a series of children's books.
"They have started conversations with his team, and ideas are still being bounced around.
"The lucrative deal would see him work with a ghostwriter and illustrator, but be heavily involved. One of the suggested working formats would be for Stormzy to write a chapter then the ghost writer to do the next."
Stormzy isn't the first high-profile figure to explore race through children's writing: in 2019 the actress Lupita Nyong'o released a book, Sulwe which follows the story of a dark-skinned girl who wishes for her skin to be lighter. The book was a New York Times bestseller.
Before Stormzy's book is released, the artist has been touted as the favourite to win the Album of the Year award at this year's Mercury Prize.