Fear of God ESSENTIALS and Converse Revive the 110-Year-Old Skidgrip
In a bright and bold style inspired by Converse lore and Jerry Lorenzo's teenage years.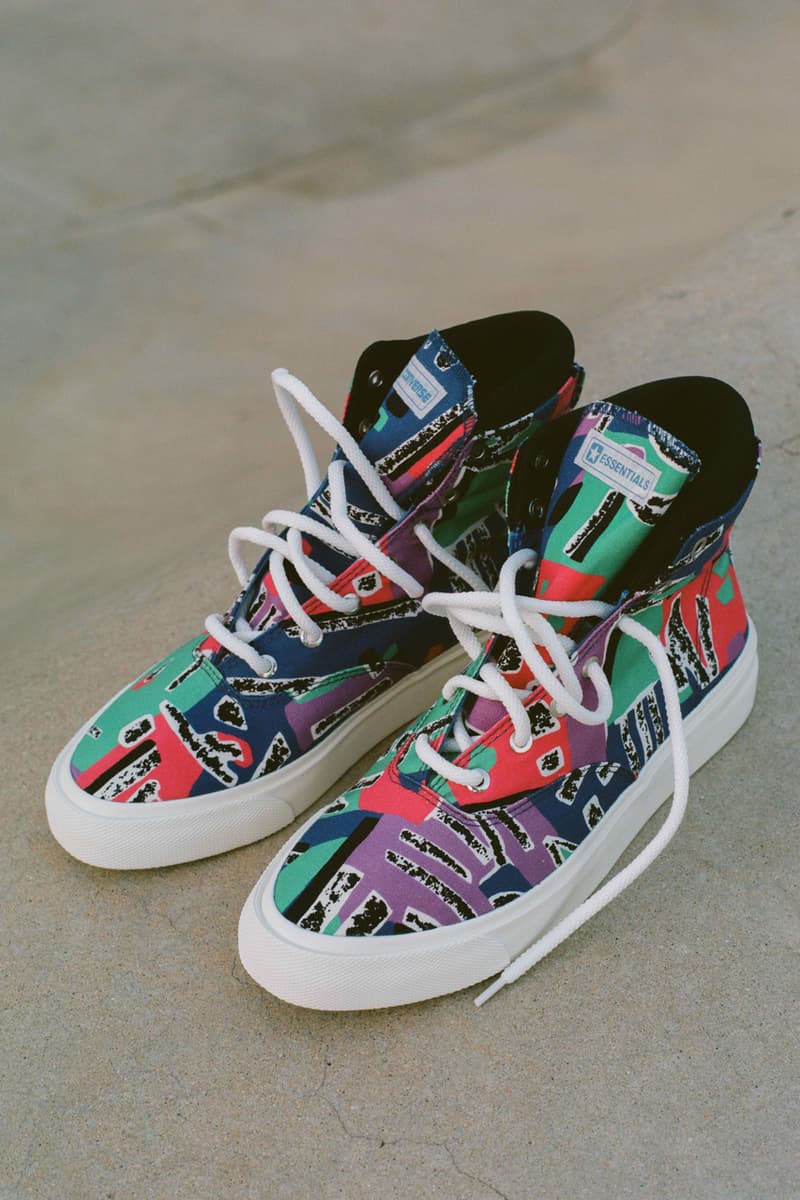 1 of 4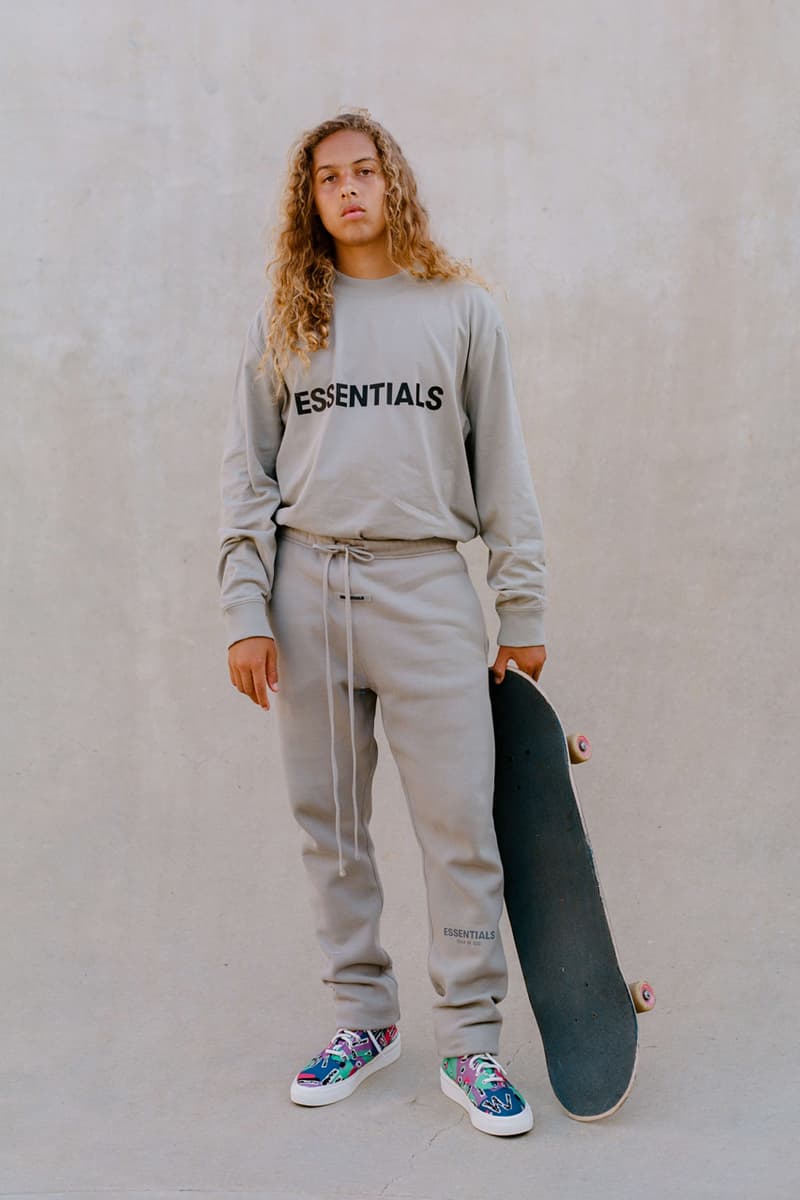 2 of 4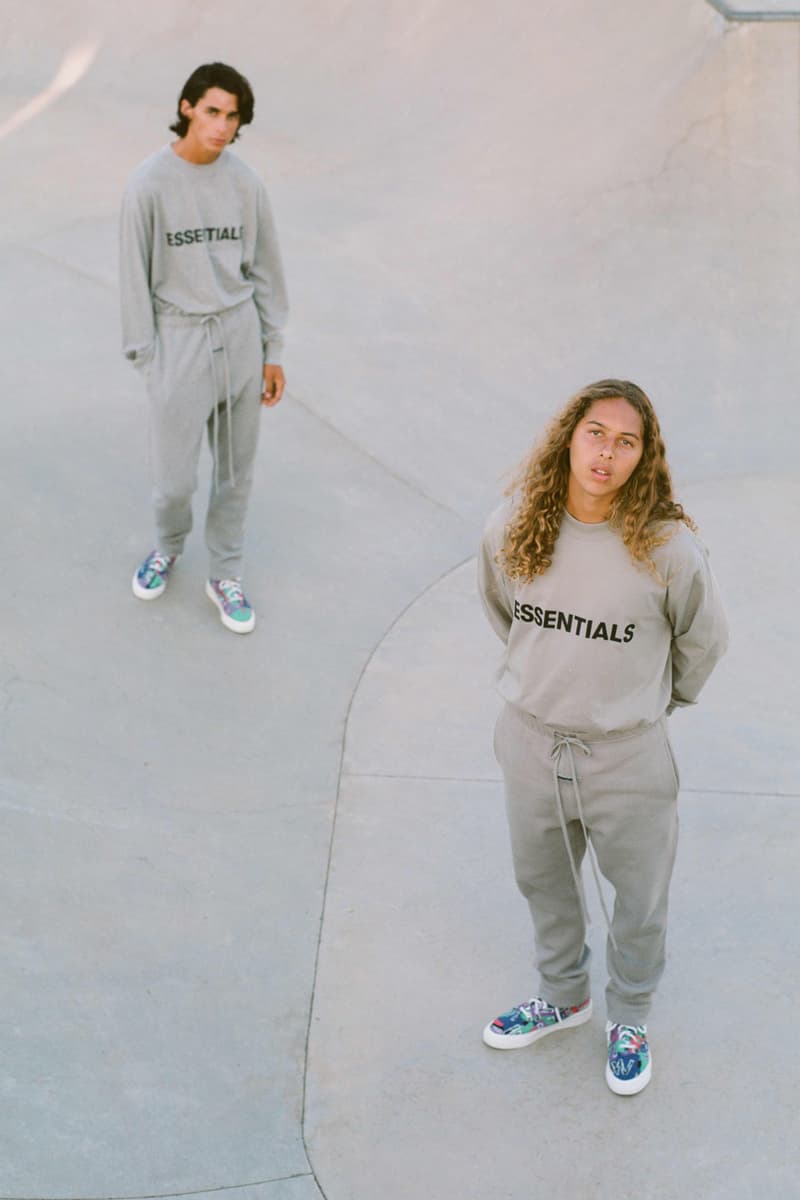 3 of 4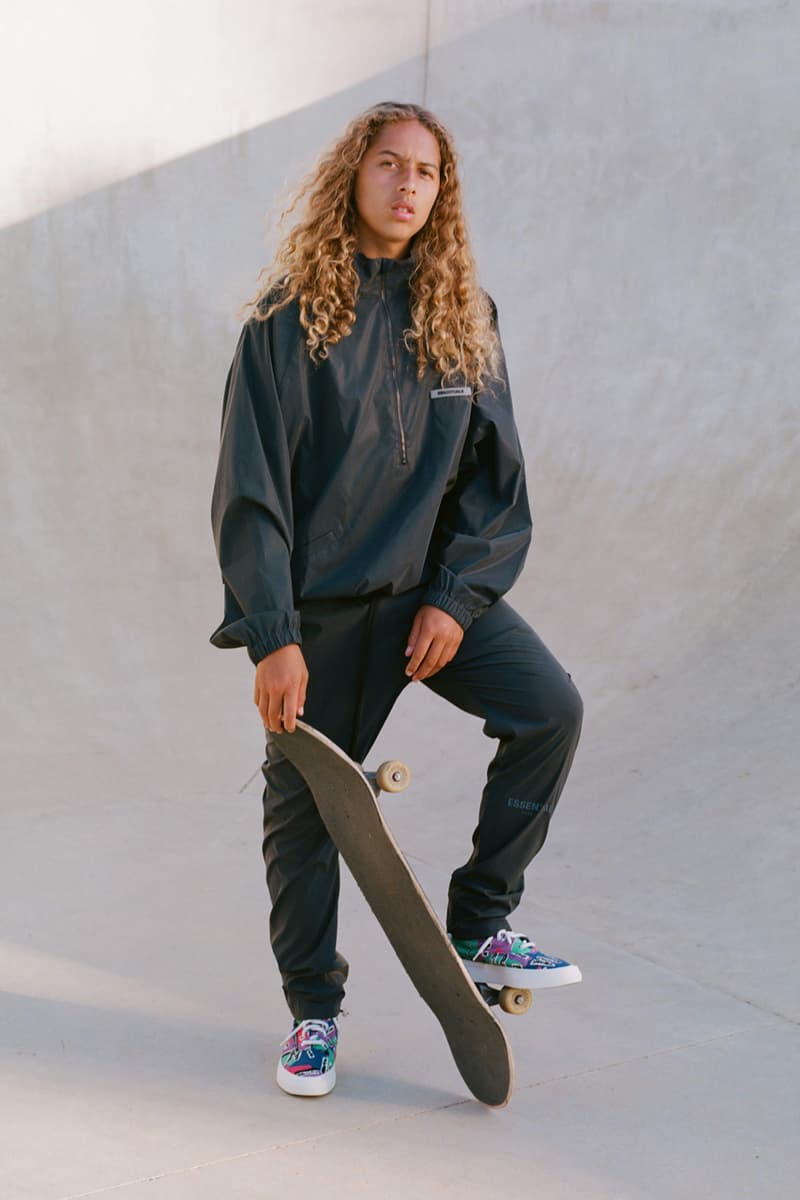 4 of 4
Fear of God ESSENTIALS and Converse have teamed up again to revive the 110-year-old Skidgrip. As one of Converse's most tenured silhouettes the Skidgrip has received many a reinvention over its century-plus lifespan, and this time around, Fear of God founder Jerry Lorenzo is reinterpreting it through the lens of his childhood in the late '80s.
When it first debuted all the way back in 1910, the Skidgrip was known as the Circular Vamp Oxford (CVO for short), but by the 1960s it became known by its present moniker thanks to its no-slip soles. Even later, it became a staple of California's skate, surf and BMX scene in the '80s. That's when Lorenzo discovered it, as a teenager who'd moved from California to South Florida "I found the Skidgrip in the mall and it became my favorite shoe from that summer," says the designer.
FoG ESSENTIALS' Skidgrip repurposes bold, archival prints from the '80s. These prints were originally designed by California-based Jams in 1987 — when the shoe was known commercially as the Con-Rad — and combine blues, purples and reds for a striking summertime style. High-top collars offer a slightly sleeker shape than the original, and the OG rubber tooling is meticulously re-crafted, sloping down 30% on the midsole from heel to toe. "The sole is the biggest takeaway when you look at the sneaker. It feels very much like [Fear of God's] main line shoe, the Fear of God 101, and gives it the same feeling looking down as looking down at the Skidgrip in the late '80s," says Lorenzo.
The Fear of God ESSENTIALS x Converse Skidgrip will launch on the Converse webstore come August 27. The MSRP is set at $120 USD.
Looking for more FoG news? Check out an exclusive colorway of the Nike Air Fear of God 1, designed by Jerry Lorenzo's son.