Cody Hudson Crafts Indigo-Themed Capsule for 3sixteen
Featuring a silkscreen print for charity, block-printed shirt and more.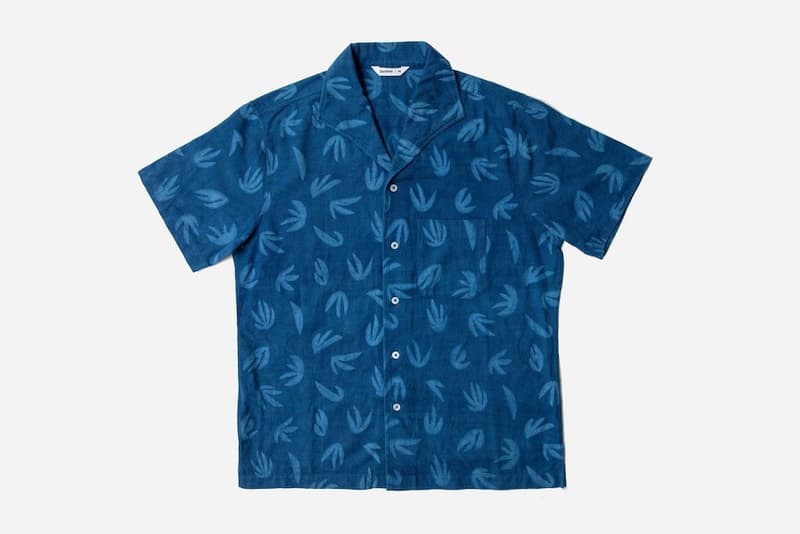 1 of 6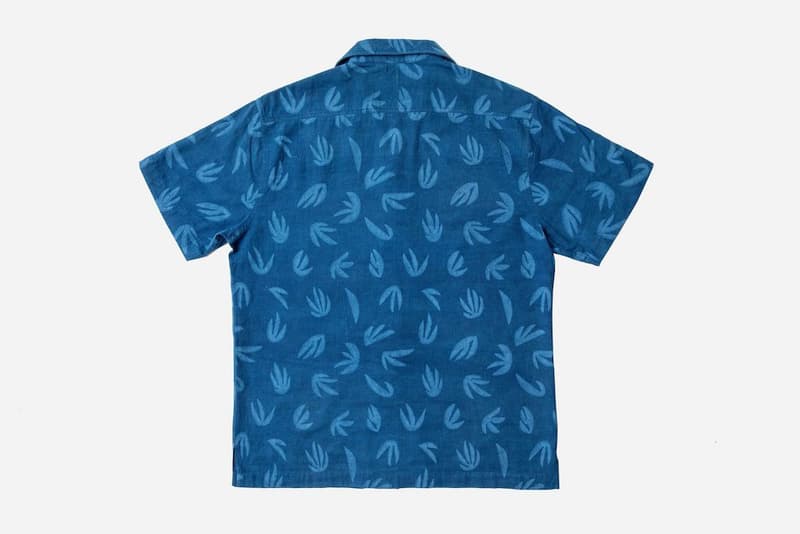 2 of 6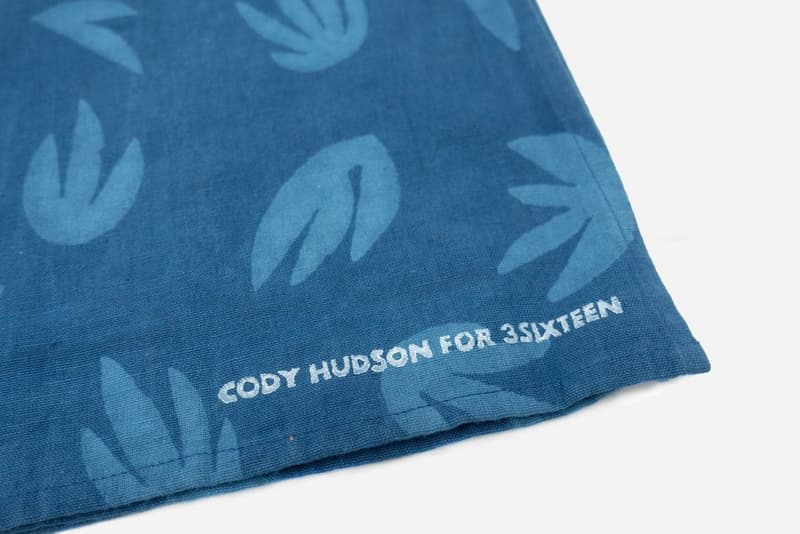 3 of 6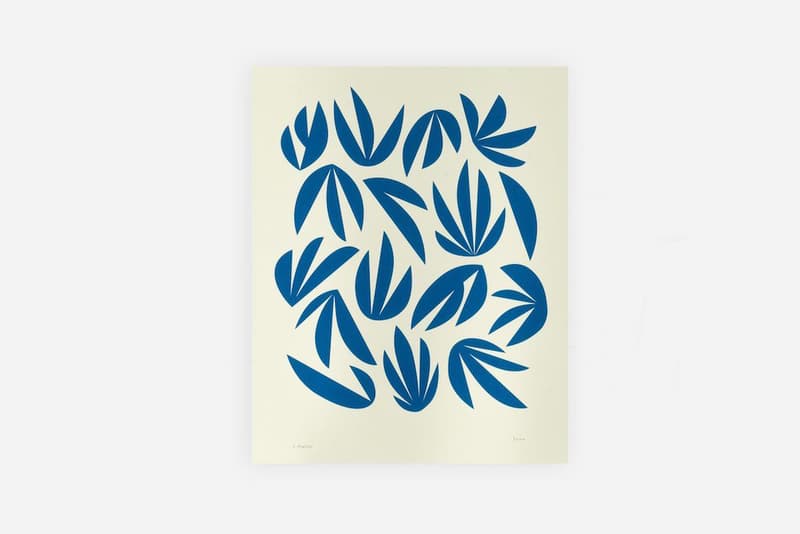 4 of 6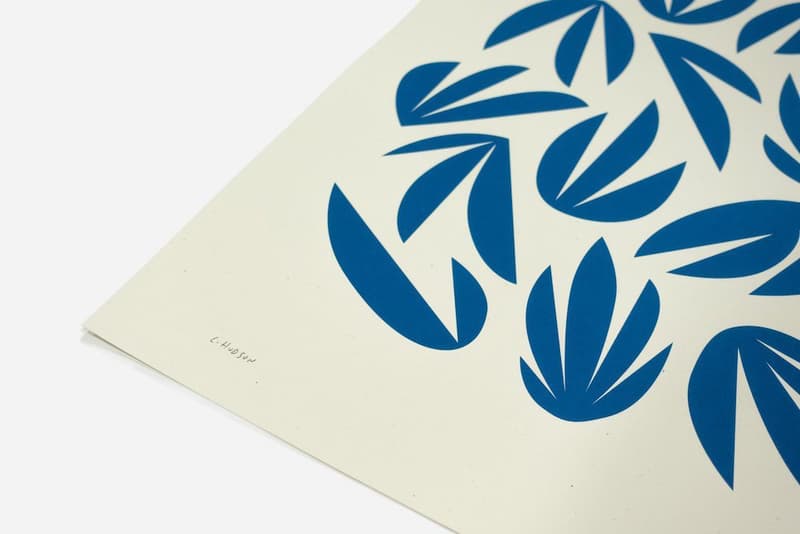 5 of 6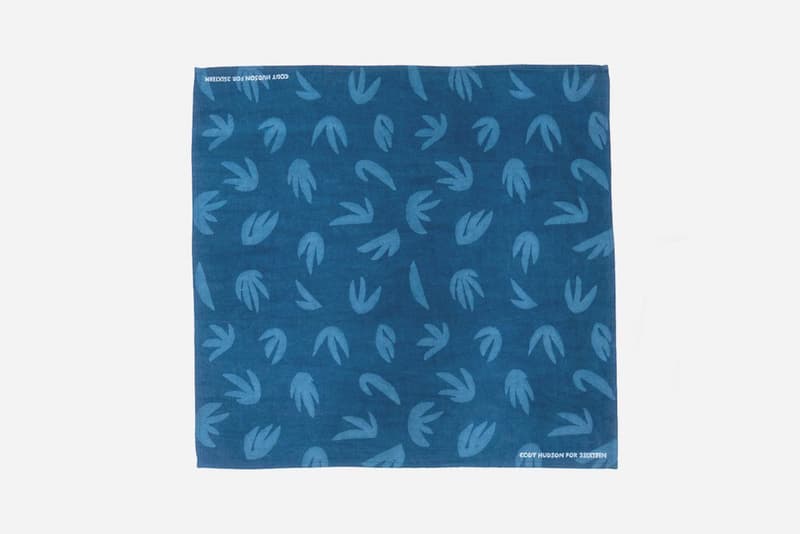 6 of 6
Chicago-based artist Cody Hudson has joined New York label 3sixteen for a brand new capsule arriving just in time for summer. The collection includes a custom leisure shirt, bandana and print featuring Hudson's plant-inspired abstract forms. Each item in the capsule is centered around the color indigo, which was used to dye the collared short sleeve and bandana.
The highlight of the capsule is the special Palm print, which was silkscreened by Vahalla Studios in Kansas City, Missouri and printed on 100# French Paper in Madera, California. 100 percent of all proceeds from the sale of the print will be donated to Marwen, a non-profit that provides free visual arts and college and career programming for Chicago's young people from under-resourced communities and schools.
"The final print was done on the computer but it was informed by paper-cut leaf studies that I worked on to try and get the shapes just right: I wanted them to look like the leaves were splitting at the source," Hudson told 3sixteen. "I kept going back and forth between making super clean shapes and more rough, jagged ones that felt more hand-cut. I like where we ended up, especially how the leaves join together into a singular point."
Elsewhere, 3sixteen's Leisure Shirt style is modeled after vintage 1950's open-collar vacation shirts. The fabric was hand-loomed in India then dyed in pure indigo. Hudson's custom design, which was printed using a wooden block, covers the front and back of the shirt. "The back and forth in the project where it goes from clean to rough and rough to clean really adds a lot," Hudson explained. "It was really nice to see that the final product wasn't just a screen print on a fabric, but that it had a really human feel to it."
All of the pieces from the Cody Hudson x 3sixteen collection are available now on 3sixteen's website. Only 50 units of the shirt, 50 prints and 100 bandanas in total have been produced.
In other art-related news, Perrotin's Paris gallery will launch a solo exhibition dedicated to JR's installation at the maximum security complex in Southern California.