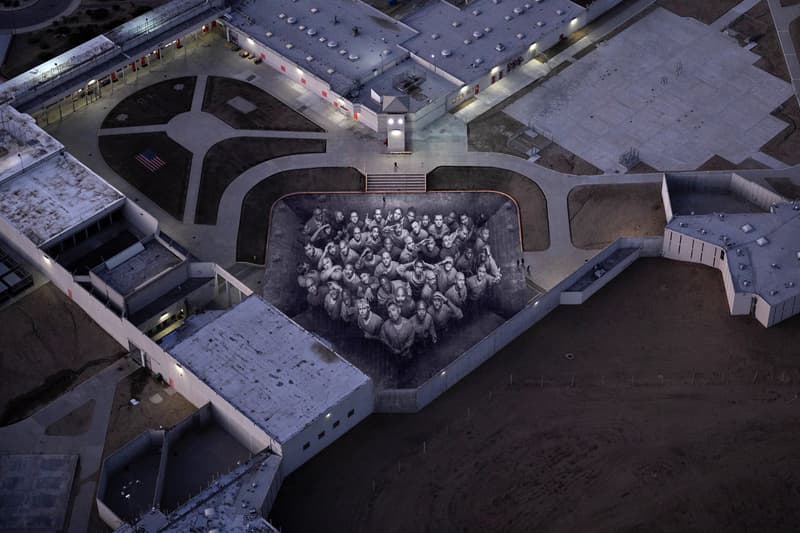 1 of 4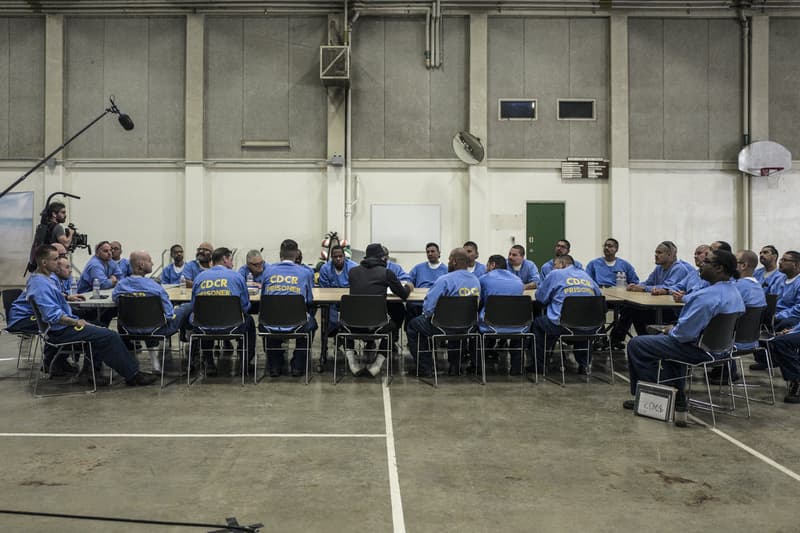 2 of 4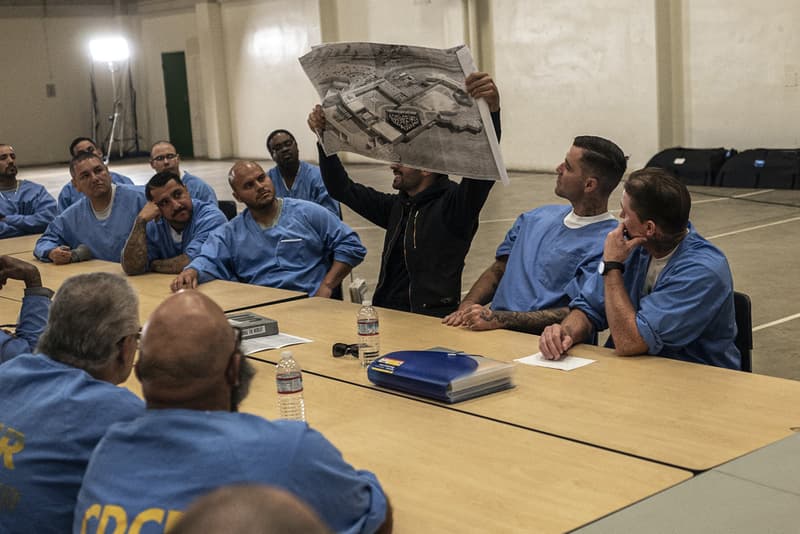 3 of 4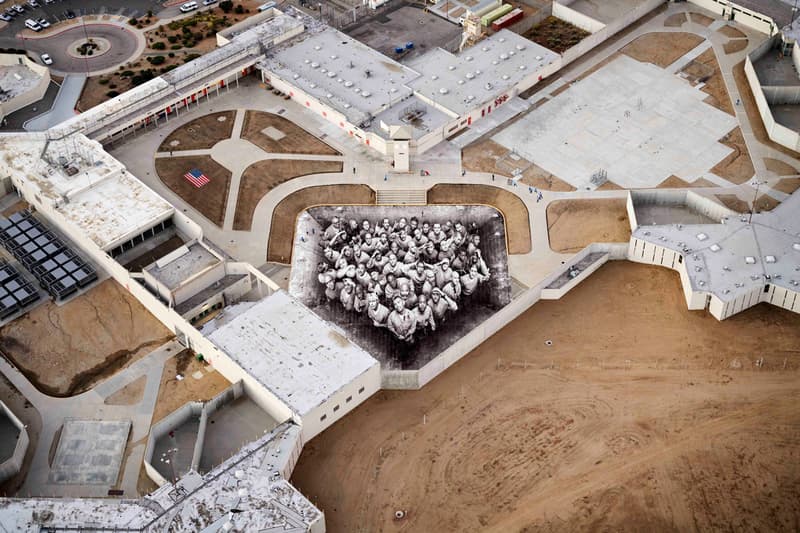 4 of 4
Perrotin Paris Spotlights JR's 'Tehachapi' Mural Installation in Solo Exhibition
A massive outdoor collage featuring inmates at the maximum security complex in Southern California.
---
In October 2019, JR unveiled a monumental art installation at the Tehachapi correctional institution in Southern California. The acclaimed French artist and his team captured portraits of former and currently incarcerated individuals at the maximum security 4 facility while documenting their personal stories of their lives in prison. The inmates worked alongside the artist on the massive outdoor mural located on the surface of the complex's central yard. It was made using 338 strips of wheat pasted paper and featured the prisoners shoulder to shoulder with the prison staff. The final installation was shot using a drone from a birds-eye view.
"Once the piece was completed, we decided to wait for a couple of weeks so we could put together a platform for everyone to hear the stories. Why? Because we know that it is a sensitive subject and we wanted everyone to be able to listen to stories of hope and redemption, as well as hearing testimonies that are routinely silenced," JR said in a statement.
JR photographed the inmates one by one to form the sprawling composition that can only be viewed from above the Tehachapi facility. The installation, which was meant to be ephemeral, disappeared in three days due to the footsteps of the prison's incarcerated population. The artist returned to the prison back in February to install new large-scale wall pastings of the inmates.
"I have been continually interested in the prison system. After all, prisons are made of so many walls, which have formed the foundation of my practice. I did a project a few years ago at Rikers Island, and it was a fascinating experience because time moves slowly in a prison. When those inside are confronted with something new, it quickly becomes important and the community invests so much energy into each project," said JR.
Perrotin's Paris gallery will launch a solo exhibition dedicated to JR's installation at Tehachapi. The show will run through August 29 to September 26. Head to Perrotin's website for more details.
Elsewhere in art, Carrie Mae Weems recently launched a public awareness campaign called "RESIST COVID TAKE SIX!" with Library Street Collective.
Perrotin Paris
76 Rue de Turenne,
Paris 75003
France