BMW Teases Its First-Ever M3 Touring Wagon
Now beginning its two-year development process.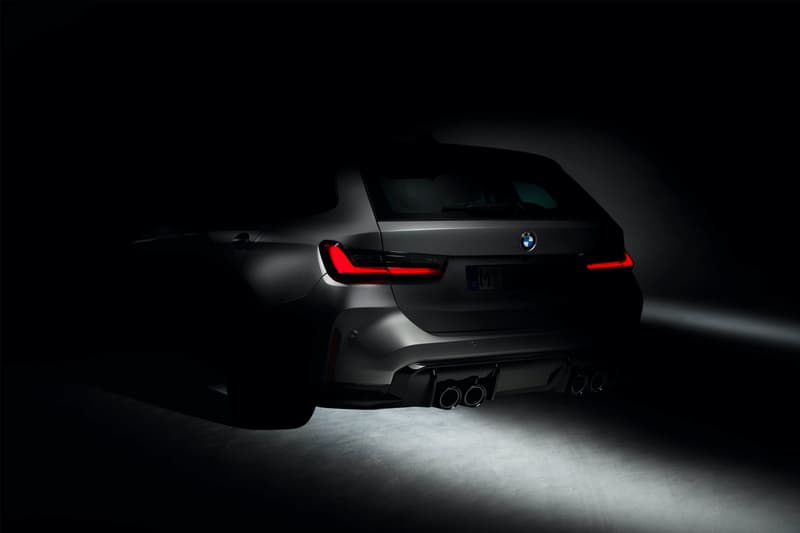 BMW fans will be delighted to learn that the German automaker has now announced the M3 Touring wagon, a first of its kind ever created. Despite launching the 3 Series wagon, an M version has never been made, except for a one-off prototype E46 M3 wagon back in 2000.
Information regarding the new wagon is scarce at the moment, as BMW says that it's just beginning the two-year development process for it, but according to Autoblog, the new car will basically match the M3 sedan and M4 coupe mechanically. This means it'll likely carry a standard twin-turbo 3.0-liter straight-six engine, pushing out 473 horsepower. A Competition trim could raise this number to 503 horsepower, while its gearbox options come in either a six-speed manual or eight-speed automatic transmission, with the Competition trim only paired with the latter. The wagon will also have a rear-wheel drive and all-wheel drive option, the latter again exclusive to the Competition variation.
Unfortunately, according to reports, the chances of the M3 Touring arriving in the U.S. may be slim. The current 3 Series wagon never came stateside, and those looking for a wagon could instead purchase an X1 or X3. However, this hasn't been officially confirmed by BMW, so those interested should definitely keep an eye out for more updates to come.
Elsewhere in the automotive world, Jaguar will be building 12 E-Types in 2021 for its 60th-anniversary pack.