'PEANUTS' Celebrates 70 Years With Limited Heinz Ketchup Bottles
Three playful bottle designs with Snoopy.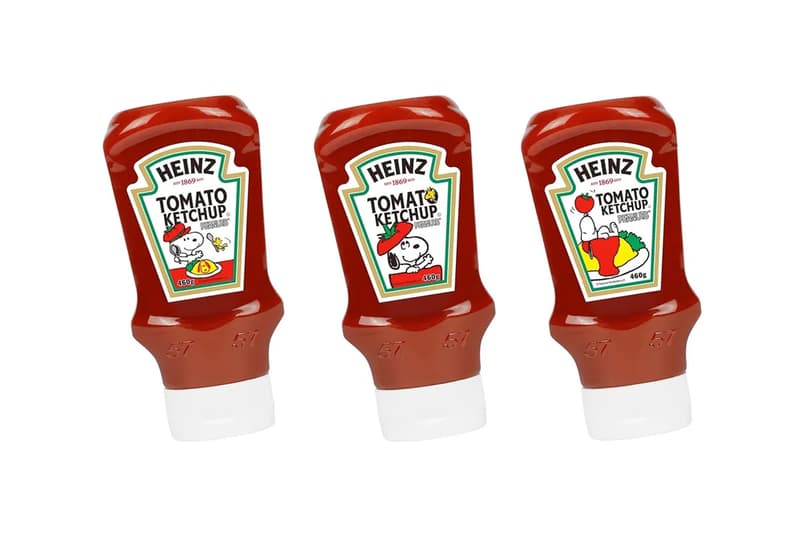 PEANUTS Japan is celebrating 70 years of the comic PEANUTS franchise with the release of three commemorative Heinz Ketchup bottles.
The popular inverted bottle design features the lovable Snoopy beagle character mixed in with a three label graphics: "Snoopy sleeping on the omelet rice," "Omelet and Snoopy with caricature," and "Tomato and Snoopy."
Each of the three 460g ketchup bottles is on sale now in Japan for ¥260 JPY (approximately $2.50 USD). Look for more PEANUTS anniversary items as its 70th birthday nears in October.
In other food news, Dr. Pepper announces nationwide shortage amid COVID-19.