Dr. Pepper Announces Nationwide Shortage Amid COVID-19
"Rest assured we're working with our local distribution partners…"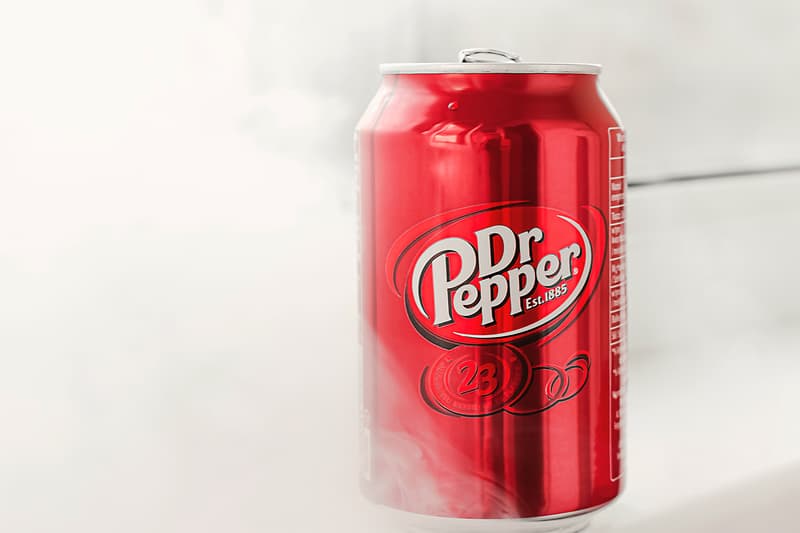 Dr. Pepper drinkers are taking to Twitter to express their sadness over Dr. Pepper's latest tweet. The cherry/amaretto (there are 23 flavors in total) tasting carbonated cola is experiencing shortages due to its cult following stockpiling it during the Coronavirus epidemic.
With fewer consumers getting their fix at restaurants in fountain form, the increased demand for at-home consumption has left grocery stores high and dry. Addressing the issue, Dr. Pepper as responded to CCN Business with: "Rest assured we're working with our local distribution partners experiencing low inventory levels in certain markets to meet this increased demand, and we encourage every loyal Dr. Pepper fan to continue checking their local retailer for their favorite varieties."
Those with the stock at home may want to consider drinking their spoils a little bit slower these days. In other food and beverage news, Starbucks announces S'mores and Peanut Butter Cup Frappuccinos.
We know it's harder to find Dr Pepper these days. We're working on it – hang tight!

Note: This applies to all flavors of Dr Pepper – including our newest permanent addition to the family, Dr Pepper & Cream Soda. pic.twitter.com/Kf0UedMuiw

— Dr Pepper (@drpepper) August 10, 2020
Screw it, in honor of the Dr Pepper shortage I'm cracking one of these bad boys open. I can't be sure when I'll get to drink another one pic.twitter.com/oxcAjvCEmK

— Yen GO生 ⧖ ☀️? (@Yeo_Cry_Tea) August 11, 2020
I was okay with toilet paper and rubbing alcohol being out of stock BUT DR. PEPPER?????!!!???!!!!! pic.twitter.com/hkZZStlgCh

— Ariana (@aerienari) August 11, 2020