Apple Updates 27-Inch iMac With 10th Generation Intel Processors
This could be the last Intel-powered iMac.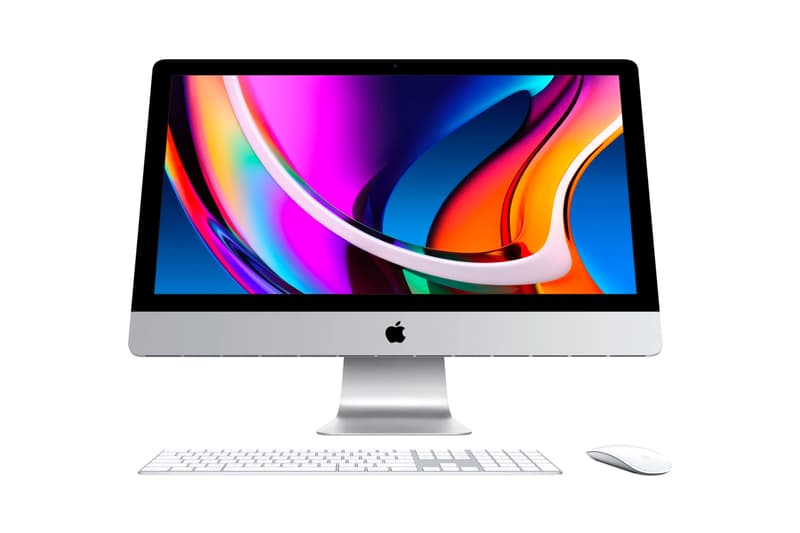 Apple has just released a new 27-inch model for its iMac series, equipping it with a range of spec upgrades for those looking for new work-from-home solutions.
Available in three different spec configurations, the new iMac will be powered by up to a 3.8GHz 8-core 10th-generation Intel Core i7 processor, with Turbo Boost up to 5.0GHz. It'll carry 8GB of 2666MHz DDR4 RAM, also configurable up to 128GB, as well as 512GB of storage that can be pushed up to 8TB. Graphics comes in the form of a Radeon Pro 5500 XT card from AMD with 8GB of GDDR6 memory, working in tandem with the new 27-inch Retina 5K display with True Tone and resolutions up to 5120 x 2880. There'll also be two Thunderbolt 3 ports, along with other items in the package including a Magic Mous 2, a Magic Keyboard, and a Lightning to USB cable.
The new 27-inch iMac might also be Apple's last release featuring Intel processors, as the tech giant announced earlier that it would be developing its own proprietary processors moving forward.
Now available over on Apple's website, the new 27-inch iMac starts at $1,800 USD.
Elsewhere in tech, Virgin Galactic has unveiled its Mach 3 aircraft designed for high-speed commercial air travel.