SZA Previews New Collaborative Track With Jacob Collier
Receiving a glowing review from her own mother.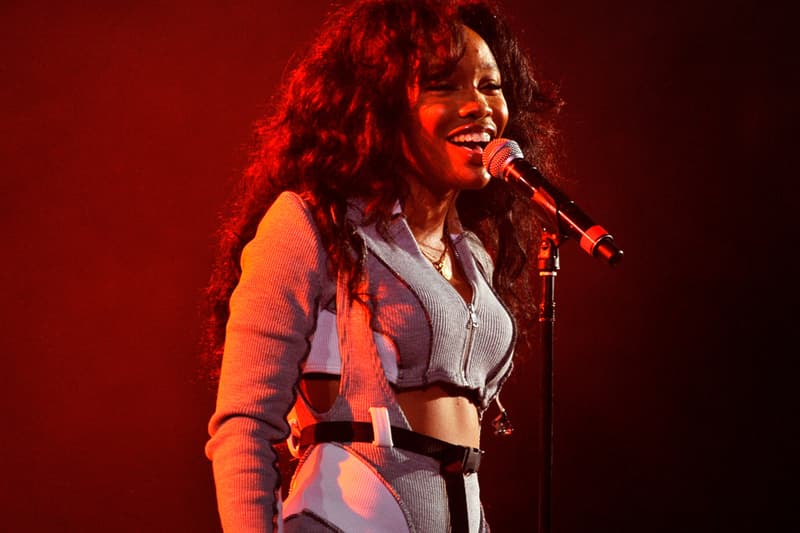 After joining Justin Timberlake for the track "The Other Side" off of the Trolls World Tour soundtrack, SZA released a snippet of a collaborative track with British artist and composer Jacob Collier on Instagram yesterday. "@jacobcollier is a f*cking Fairy beast," she captioned the melodious ballad. Although she first described the song as "just an idea," SZA clarified that Collier had already been recorded. "Idea = complete yet under construction lol," she tweeted.
Earlier this year, SZA said she would announce new music in 2020, yet didn't elaborate if it would culminate into a full album. "I can always make music," she told Rolling Stone back in February. "It's who I am. So if I started making f*cking sculptures and decide to take up entomology, I'm still probably going to drop something. I am also getting to know myself. Because if I keep trying to regurgitate the same girl, y'all are going to hate that sh*t."
SZA revealed, however, that her new music has been received positively — by someone whose opinion means the most. "There is no one quite like you and your sound," SZA's mom wrote in a text that was shared on social media. "Soothing and disrupting at the same time. Such rich variations in texture, tone and tempos. And I was surprised and touched by the sweet homa'ge to your granny. Love it and love you and thank you so much for stepping out of what's comfortable to share it with me."
Stay tuned for more information about the collaborative track.
Elsewhere in music, Kenny Mason and Deante' Hitchcock have dropped a smooth new single called "Give."
Iss just a idea ❤️ love u too ✨ https://t.co/bBlnldeHom

— SZA (@sza) July 15, 2020
This morning I sent my mom unreleased music for the first time ?.. no ones opinion matters more than my ma .. cause she don't know me like dat .. but she know me like det

— SZA (@sza) July 14, 2020
And here is my mother's review ? pic.twitter.com/tN3SgSgJhQ

— SZA (@sza) July 14, 2020