Christie's and Stadium Goods to Auction Off Rare Michael Jordan Sneakers
A pair of Nike Air Ships from 1984 are expected to fetch up to $550,000 USD.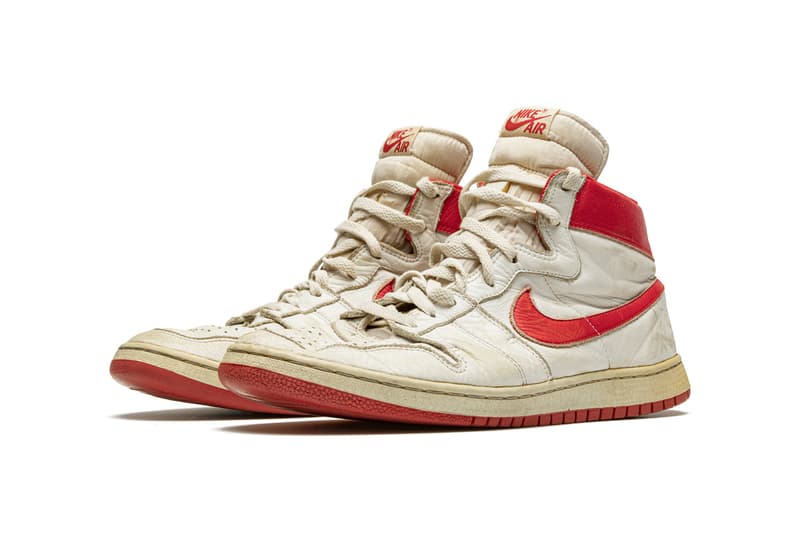 1 of 3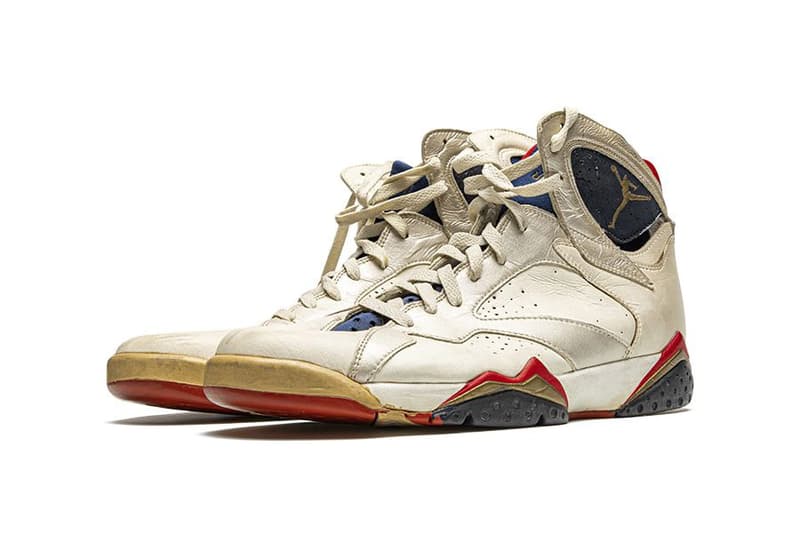 2 of 3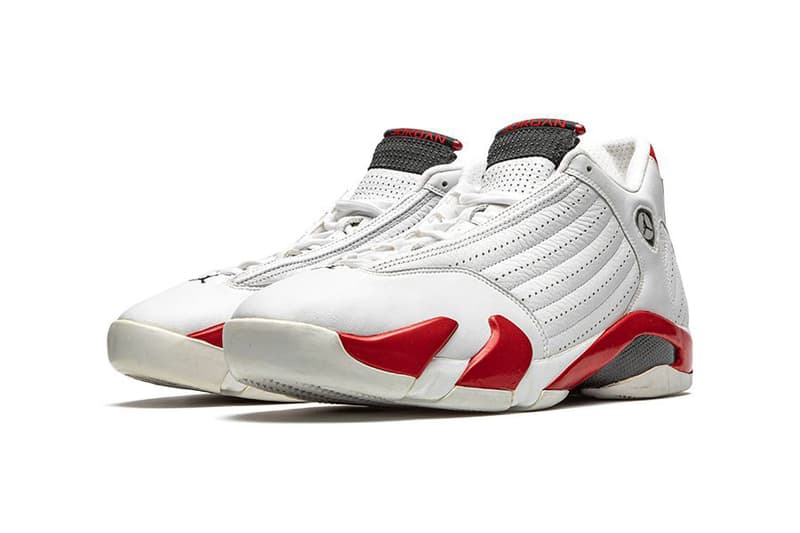 3 of 3
Christie's has enlisted Stadium Goods for a new auction called "Original Air: A Sale of Michael Jordan Game-Worn and Player Exclusive Sneaker Rarities." In the first sale of its kind at the auction house, Christie's will bring 11 lots to bidders in an online sale that pays homage to Michael Jordan's 15 seasons with the Chicago Bulls. "The pieces we've put together for this auction are truly unique," said John McPheters, Co-Founder and CEO of Stadium Goods. "[They] will have deep resonance for Jordan fans, sneaker connoisseurs and pop culture collectors alike."
"Original Air" includes the Nike Air Ship Jordan worn during Jordan's pre-professional season and pre-dating his deal, which is expected to fetch up to $550,000 USD, as well as the Air Jordan 7 worn by Jordan for his "Dream Team" appearance at the 1992 Barcelona Olympics, estimating $70,000 USD. A pair of classic Jordan 14s worn during practice before the player's final Bulls game has an estimated value of $6,000 to $8,000 USD. "As we've seen with The Last Dance and now with our 'Original Air' auction with Christie's, there are still lesser known narratives in the legacy that create great interest," added McPheters.
Streetwear and sneaker sales have recently garnered a lot of attention — and success — in the art market. Back in May, Sotheby's auctioned off a pair of Nike Air Jordan 1 sneakers worn by MJ in 1985 for a record $560,000 USD. "This highly-curated sale marks Christie's entry into a new collecting category that merges sports' history, art, fashion, and contemporary lifestyle following the great success of our Hype sale in December 2019," said Aline Sylla-Walbaum, global managing director of luxury at Christie's.
The auction will run from July 30 to August 13 on Christie's website. A portion of the proceeds will be donated to the NAACP Legal Defense Fund.
In related news, Gotta Have Rock and Roll is auctioning off game-worn, twice-signed pair of MJ's post-injury Air Jordan 1 PEs from 1986.