YBN Cordae Arrested, Charged With Felony While Protesting Breonna Taylor's Death
87 were charged with felonies for peacefully sitting on the Kentucky attorney general's lawn.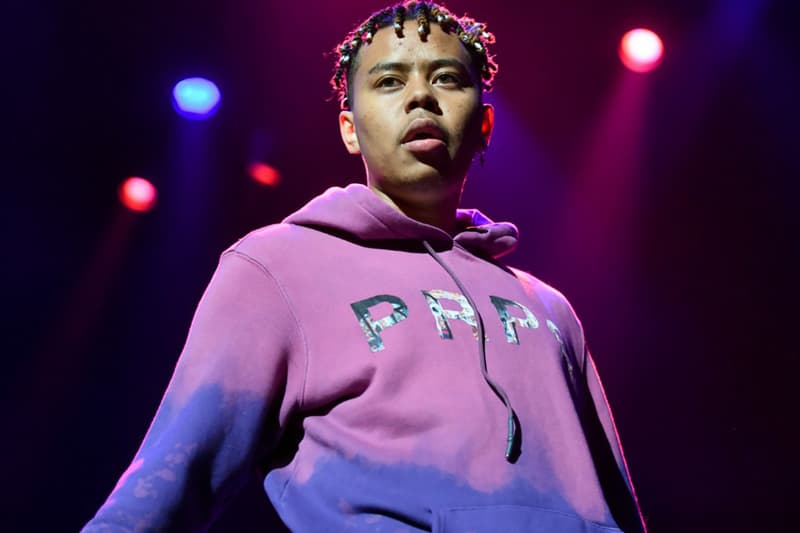 Rappers YBN Cordae, Trae Tha Truth, Mysonne and 84 others were arrested and charged with felonies during a protest in Louisville, Kentucky demanding justice for the killing of Breonna Taylor on Tuesday, July 14.
On March 13, Taylor, a 26-year-old African American emergency medical technician was fatally shot by Louisville Metro Police Department officers during a plainclothes, no-knock search warrant to enter her apartment. She was shot eight times. The Louisville Metro Council has since banned no-knock raids following this incident but there have yet to be any arrests or charges brought while an investigation into her killing is ongoing. Meanwhile, 87 people have been detained and charged with felonies for peacefully sitting on the lawn outside of Kentucky Attorney General Daniel Cameron's house. Cameron is the state's first Black attorney general and a member of the Republican Party.
The Louisville Metro Police Department released the following statement to CBS: "Due to their refusal to leave the property and their attempts to influence the decision of the Attorney General with their actions, each person was charged with Intimidating a Participant in a Legal Process (Class D felony), Disorderly Conduct 2nd Degree (Class B misdemeanor), and Criminal Trespass 3rd Degree."
Other protesters known in the public eye include Black Lives Matter advocates like Houston Texans wide-receiver Kenny Stills, film producer Yandy Smith and Real Housewives of Atlanta star Porsha Williams. The American Civil Liberties Union of Kentucky denounced the filings made against the protesters in a statement: "This is an overblown, outrageous and inappropriate reaction to a community that is rightfully upset with government delay in holding the police accountable. The only purpose these charges serve is to potentially chill the free speech rights of protesters."
Each of the Breonna Taylor protesters in Kentucky arrested and charged could face one to five years in prison if convicted. Stay tuned for more updates.
FREE @YbnCordae #JusticeforBreonnaTaylor ✊?❤️ pic.twitter.com/vhPe2yquZ1

— Vashti (@vashtij_) July 15, 2020
This is an overblown, outrageous, and inappropriate reaction to a community that is rightfully upset with govt delay in holding the police accountable. The only purpose these charges serve is to potentially chill the free speech rights of protesters #JusticeForBreonna https://t.co/fLPFV7fx6c

— ACLU of Kentucky (@ACLUofKY) July 15, 2020