Greta Thunberg Pens Open Letter to World Leaders Demanding Immediate Climate Action
"Doing your best is no longer good enough. You must now do the seemingly impossible."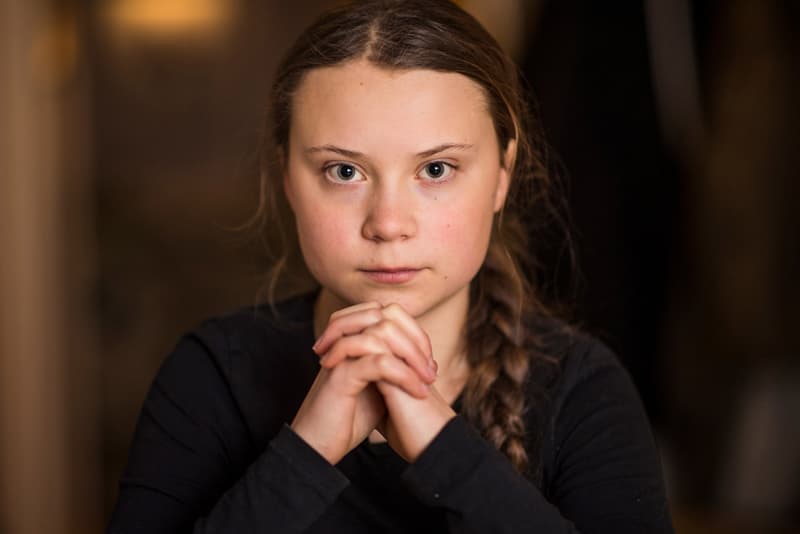 Swedish activist Greta Thunberg has co-authored an open letter demanding European Union leaders and other heads of state take immediate action against climate change. The letter, written by Thunberg, Luisa Neubauer, Anuna de Wever van der Heyden and Adélaïde Charlier, calls for climate policies to be designed to protect workers and the most vulnerable and reduce economic, racial and gender inequalities. Over 1,9450 individuals from 50 countries have signed the letter, including activists and celebrities Malala Yousafzai, Leonardo DiCaprio, Joaquin Phoenix, Mark Ruffalo, Priyanka Chopra and many others.
"It is now clearer than ever that the climate crisis has never once been treated as a crisis, neither from the politicians, media, business, nor finance," the letter says. "And the longer we keep pretending that we are on a reliable path to lower emissions and that the actions required to avoid a climate disaster are available within today's system – or for that matter that we can solve a crisis without treating it like one – the more precious time we will lose." The letter includes actionable steps, such as halting all investments in fossil fuel exploration and extraction, making ecocide an international crime and establishing annual, binding carbon budgets based on the current best available science.
"There is one other thing that has become clearer than ever," the letter continues. "Climate and environmental justice can not be achieved as long as we continue to ignore and look away from the social and racial injustices and oppression that have laid the foundations of our modern world." The authors explain that the fight for social, racial, climate or environmental justice and for a functioning life supporting system are all interconnected. "If we don't have equality, we have nothing."
Read the entire letter on Climate Emergency EU's website and sign it yourself here.
In related news, an increase in pink ice in Italy is spiking climate change concerns.
It's time to #FaceTheClimateEmergency

This is our open letter and demands to global leaders, signed by thousands of activists, scientists, representatives of civil society influencers.
We'll keep collecting signatures and urge everyone to sign & share
->https://t.co/jq0Pwp5KZc pic.twitter.com/fNVhoTXUOj

— Greta Thunberg (@GretaThunberg) July 16, 2020
She's the only friend I'd skip school for. pic.twitter.com/uP0vwF2U3K

— Malala (@Malala) February 25, 2020