Raekwon Celebrates 'Only Built 4 Cuban Linx' 25th Anniversary With Instrumental Reissue
"Ice Cream" and "Incarcerated Scarfaces" loops on repeat.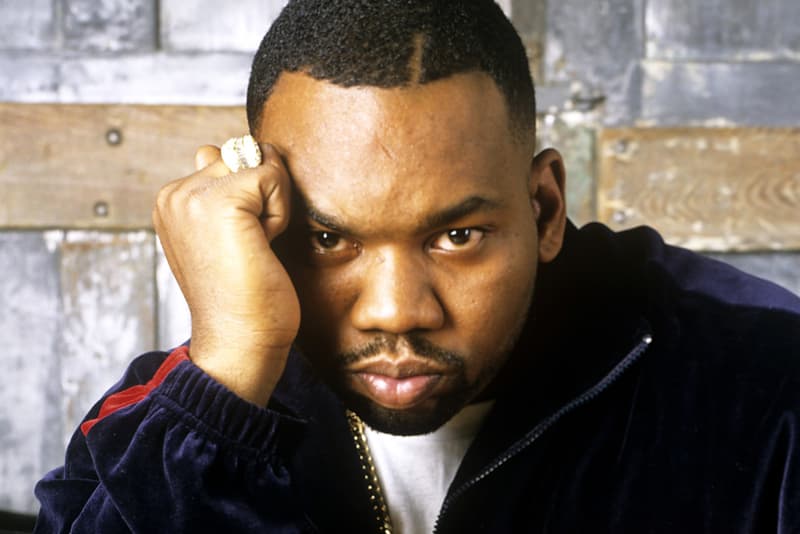 Raekwon is celebrating the quarter-century turn of his iconic 1995 debut solo studio album Only Built 4 Cuban Linx… by introducing an exclusive vinyl reissue of the instrumentals championed by Wu-Tang Clan founding member RZA. The project will premiere through a partnership with Certified Classics and Get On Down.
The latest iteration of Cuban Linx is pressed on two purple-in-clear splatter vinyls. A reverse-board, silver-inked jacket with die-cut printing houses the artwork featuring both Raekwon and Ghostface Killah. Pre-orders are currently ongoing but expect a wait to get your hands on the collector's item, as shipments start late-September 2020 due to the ongoing coronavirus pandemic causing delays.
Earlier this year, Raekwon debuted his new The Appetition EP through a partnership with Red Bull Music. He released his last official full-length album The Wild back in 2017 but he's kept busy through other Wu-Tang Clan endeavors like Hulu's Wu-Tang: An American Saga and Showtime's Of Mics and Men. The collective premiered a seven-track EP to coincide with the documentary.
Pre-orders for the instrumental version of Only Built 4 Cuban Linx… are currently available here. Check out the tracklist and stream Raekwon's classic album below.
Raekwon Only Built 4 Cuban Linx… Instrumental Vinyl Tracklist:

A1. Striving For Perfection (Instrumental) (01:35)
A2. Knuckleheadz (Instrumental) (4:05)
A3. Knowledge God (Instrumental) (4:20)
A4. Criminology (Instrumental) (4:00)
A5. Incarcerated Scarfaces (Instrumental) (4:30)

B1. Rainy Dayz (Instrumental) (6:04)
B2. Guillotine (Swordz) (Instrumental) (4:21)
B3. Can It Be All So Simple (Instrumental) (5:32)
B4. Ice Water (Instrumental) (3:36)

C1. Glaciers Of Ice (Instrumental) (4:54)
C2. Verbal Intercourse (Instrumental) (4:02)
C3. Wisdom Body (Instrumental) (2:18)
C4. Spot Rusherz (Instrumental) (2:14)

D1. Ice Cream (Instrumental) (5:04)
D2. Wu-Gambinos (Instrumental) (4:58)
D3. Heaven & Hell (Instrumental) (4:57)