NBA to Allow Social Messages on Team Jerseys
Including phrases such as "Black Lives Matter" and "I Can't Breathe."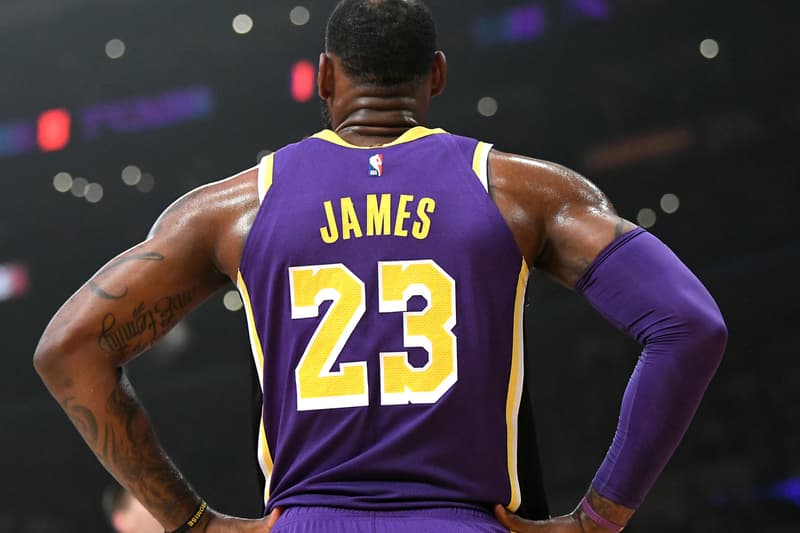 Last month, the English Premier League announced that participating football teams can feature Black Lives Matter and NHS logos on their jerseys this season, and now the basketball world is following their lead, with the NBA announcing a similar arrangement.
According to a new report from ESPN, the National Basketball Player's Association came to an agreement with the NBA last Friday regarding permission to display social messages on team jerseys one the league resumes play on July 30, going beyond what the Premier League did by extending coverage over more areas of social justice. The NBA and NBPA subsequently sent out a list of suggested phrases to players via email, which include: "Black Lives Matter," "Say Their Names," "Vote," "I Can't Breathe," "Justice," "Peace," "Equality," "Freedom," "Enough," "Power to the People," "Justice Now," "Say Her Name," "Sí Se Puede (Yes We Can)," "Liberation," "See Us," "Hear Us," "Respect Us," "Love Us," "Listen," "Listen to Us," "Stand Up," "Ally," "Anti-Racist," "I Am A Man," "Speak Up," "How Many More," "Group Economics," "Education Reform," and "Mentor."
Players who wish to display these messages will carry them above the numbers on their jerseys for the first four days when the season restarts, picking their first and second choice. After the four days, players who want to continue carrying these messages can display them below their numbers, with their last name back up on the top.
In other sports-related news, Atlético de Madrid has unveiled its 2020/21 kit.