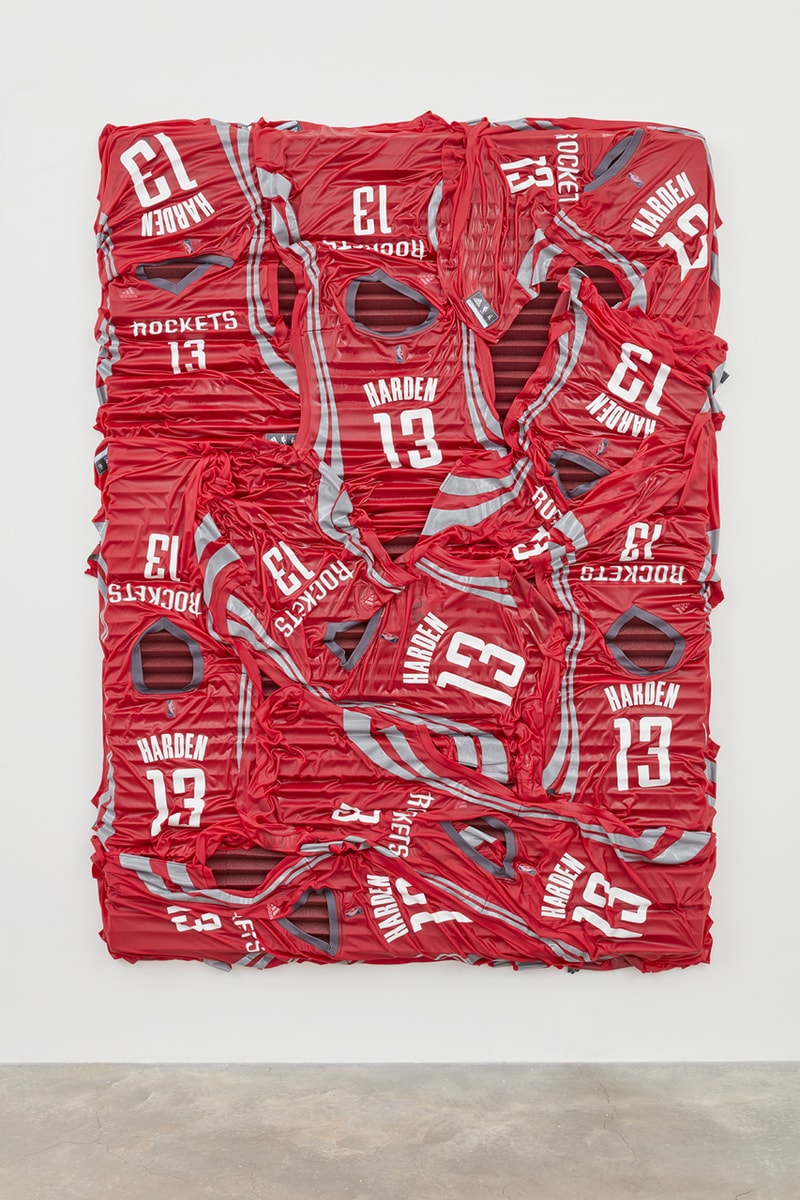 1 of 8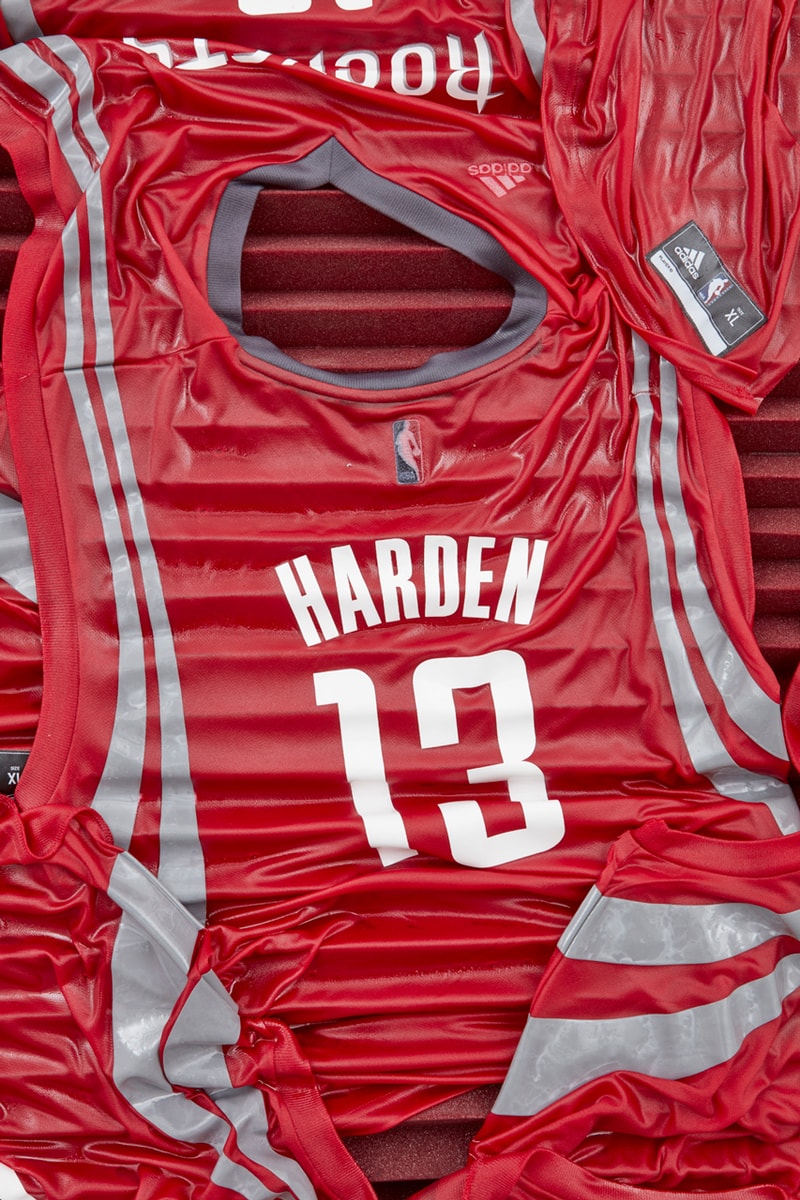 2 of 8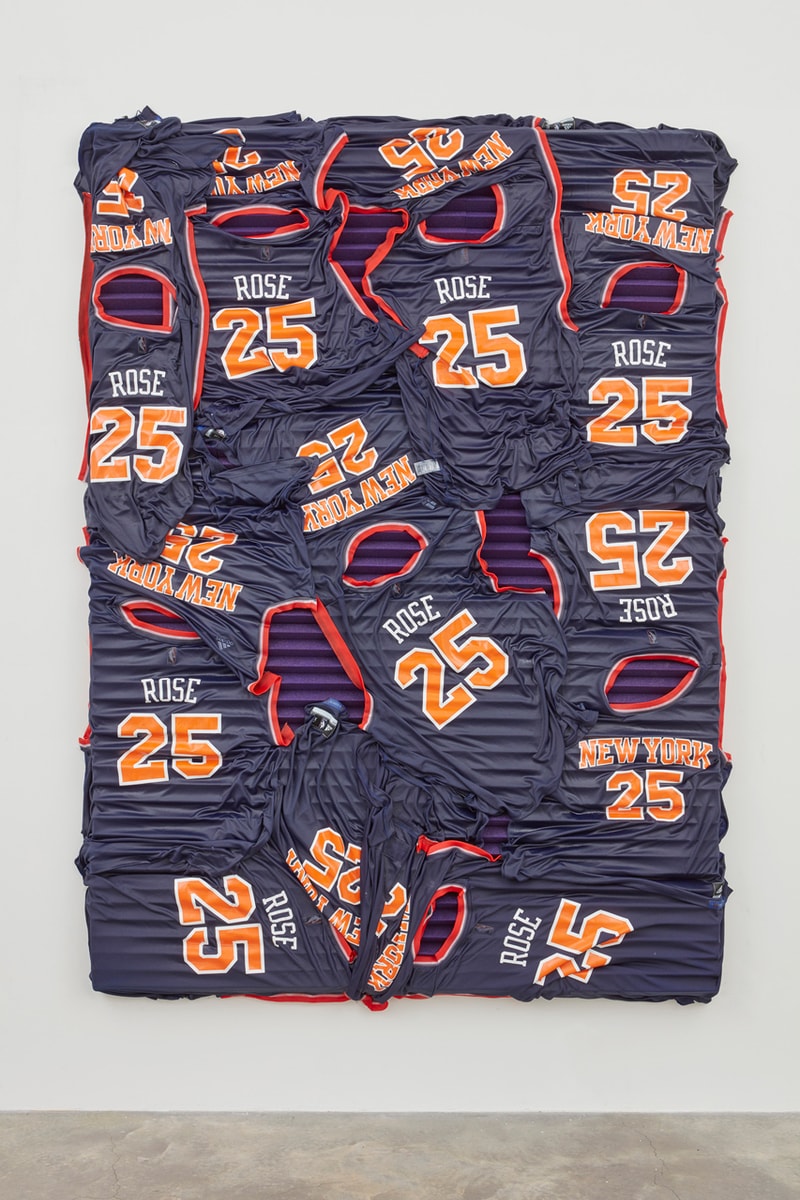 3 of 8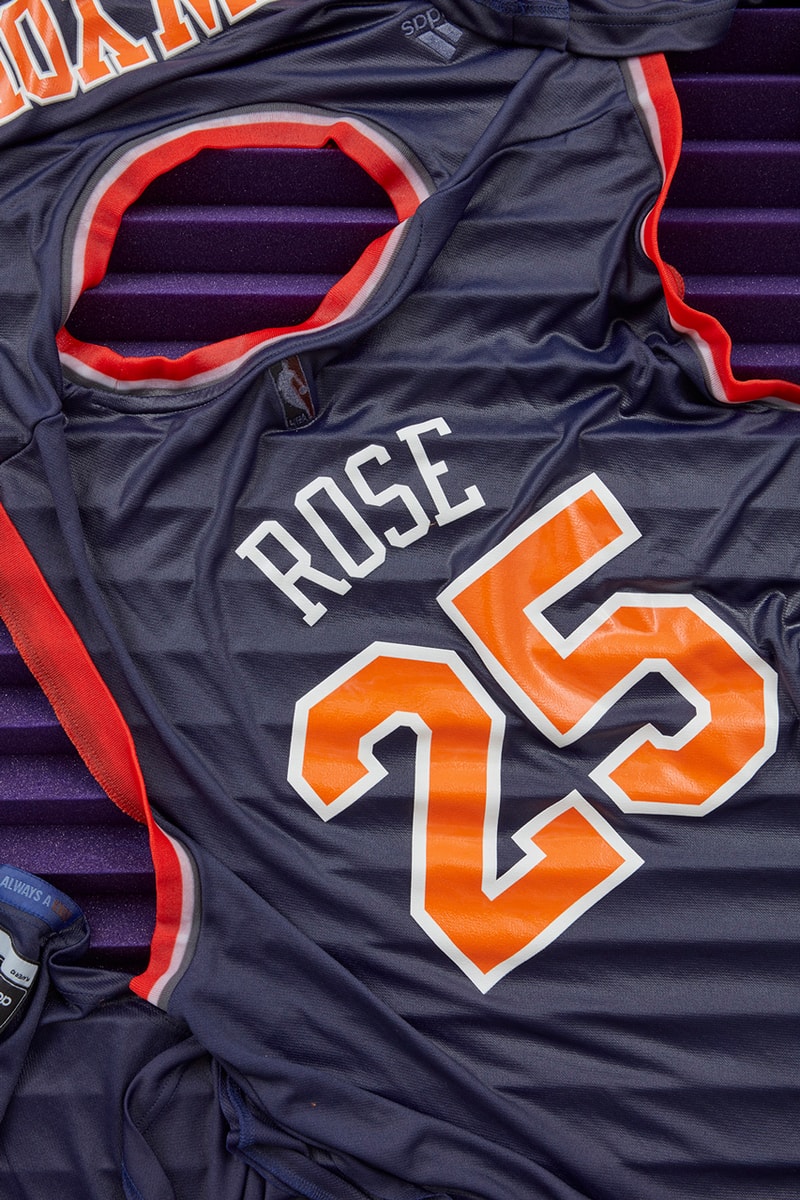 4 of 8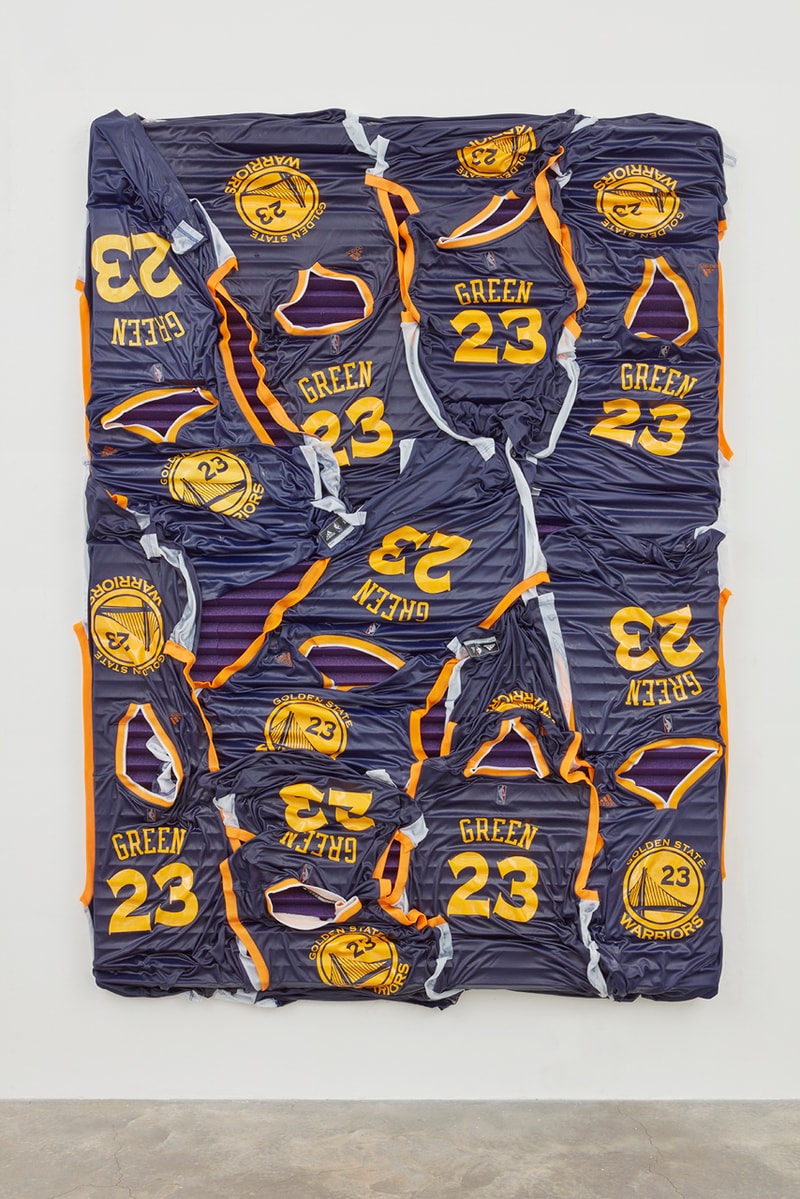 5 of 8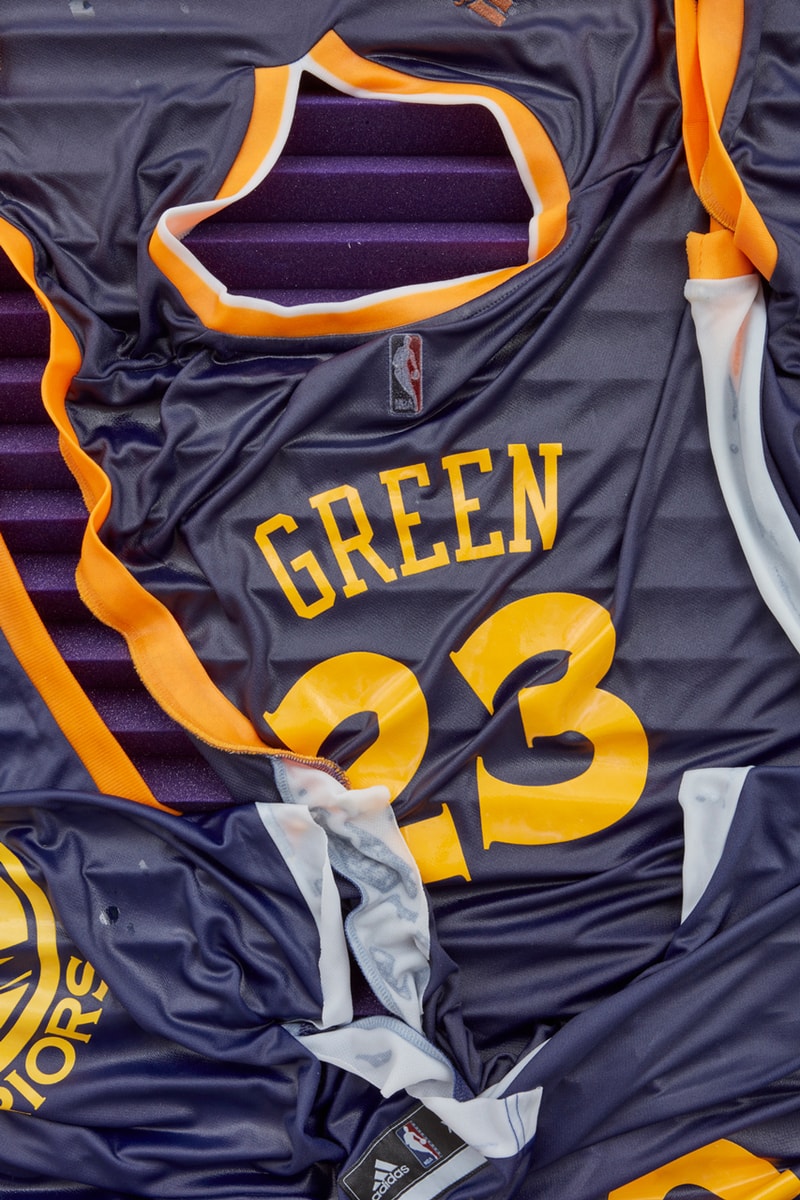 6 of 8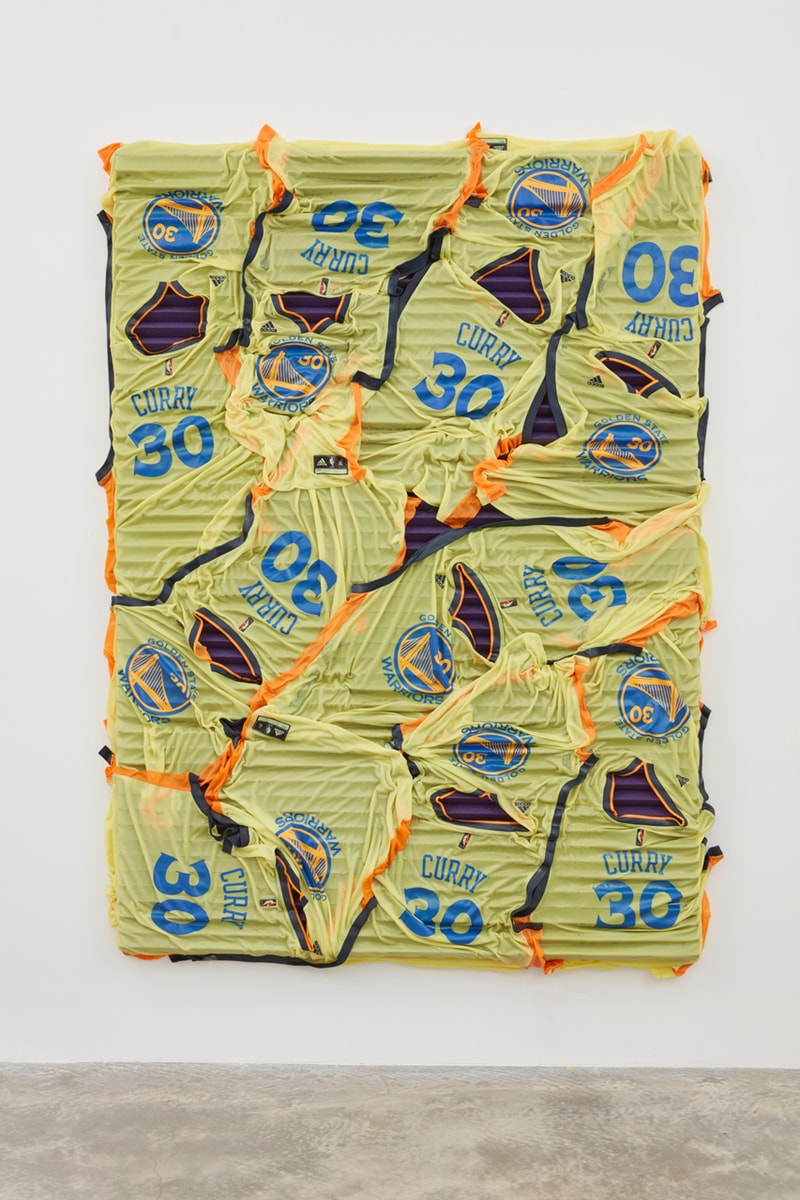 7 of 8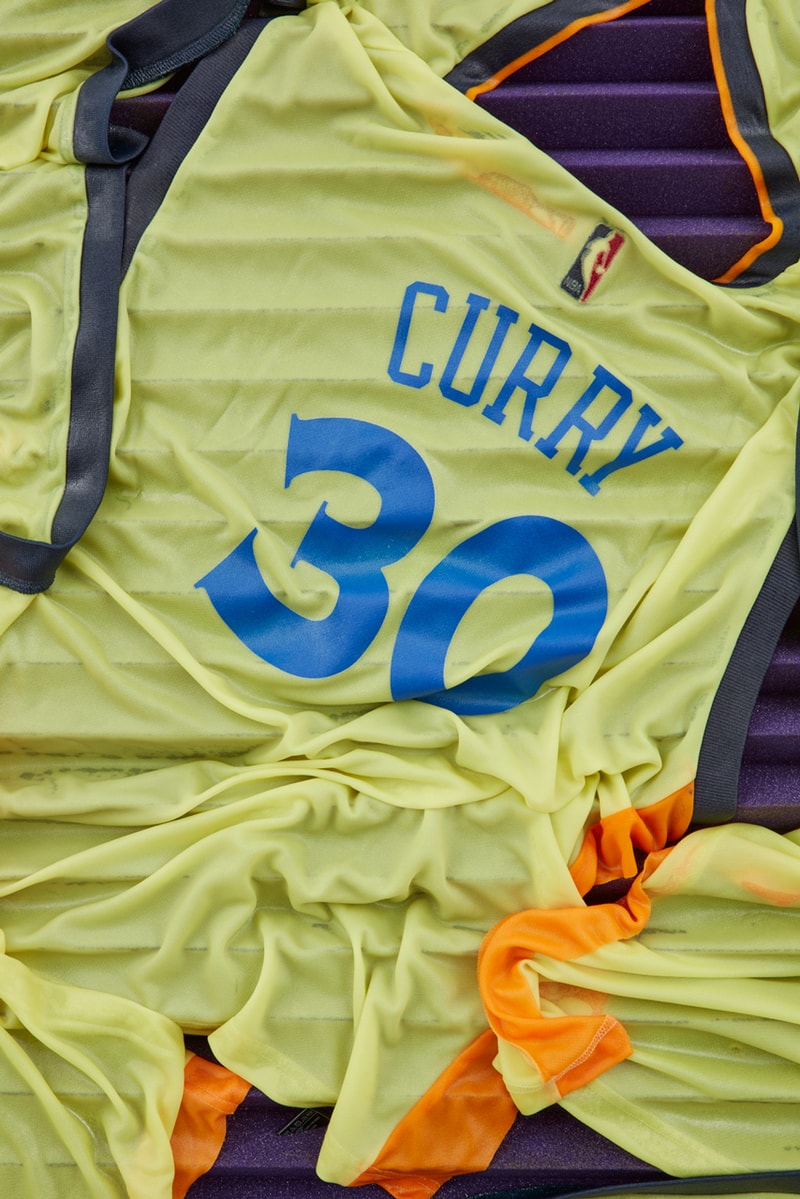 8 of 8
Kevin Beasley's "Acoustic Panels" Explores the Dual Meaning of Basketball Jerseys
On display via the online showroom of NYC's Casey Kaplan Gallery.
---
Artist Kevin Beasley has presented his "Acoustic Panels" show via the online viewing room of New York City-based Casey Kaplan Gallery. Taking the jerseys of four NBA stars and using resin to adhere them to a foam background for a sweat-inspired look, Beasley's visceral pieces tap familiar names and motifs to start a discussion on how Black bodies are viewed in America. Beasley first showed the exhibit at the Casey Kaplan Gallery in 2017, but this marks the pieces' debut in the gallery's online viewing room.
Four pieces in total are on display, each using the jerseys of a different NBA star. Derrick Rose, James Harden, Draymond Green and Steph Curry are all present, with their crumpled uniforms stuck to purple or maroon ridged foam backgrounds. Although each piece may appear to be a simple sports homage at first glance, the inspiration runs much deeper. According to the Casey Kaplan Gallery, the pieces "[use] sports culture as an entry point into the shared experiences and complicated realities of race, power, violence, and exploitation," and are focused on "the repetition of how [the American public] views black bodies."
See all four pieces above, and head to the Casey Kaplan Gallery's virtual viewing room for a deep dive into the thought process and inspiration behind each piece.
Elsewhere in the art world, KAWS has brought back his "SEEING" figure.