James Blake Dreams of Connection in New Song "Are You Even Real"
Watch James craft his latest single in his at-home studio.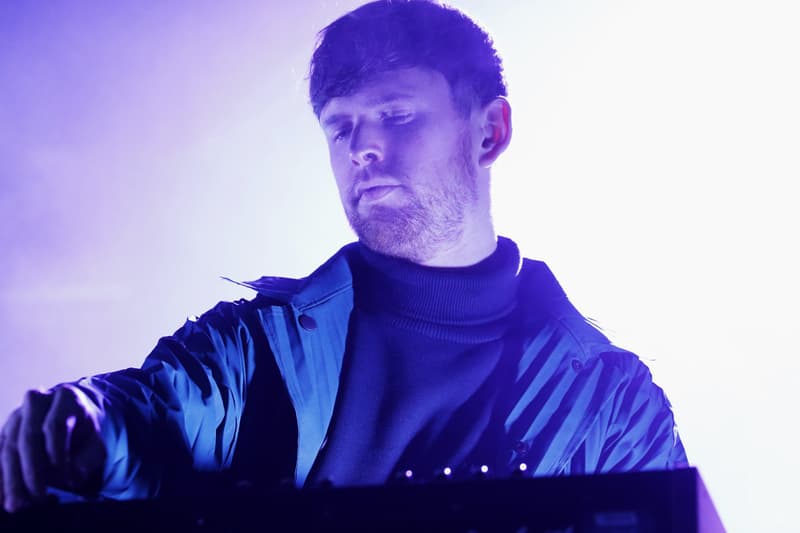 James Blake returns with an emotional new single "Are You Even Real", transporting listeners to an ephemeral dream-like state where he searches for meaning, connection and wades through the waters of new love and its staying power.
"Are You Even Real" is the most recent offering from one of the busiest artists during the coronavirus quarantines. Just last week, Blake teamed up with rising Toronto singer-songwriter and poet Mustafa for a studio rendition of his latest track "Come Back". Blake provided both backing vocals and keys.
The new song features echoing croons crescendoing to start followed by Blake's opening verse, "There's no five years/ There's no ten years/ Only this/ Queen of, queen of, queen of queens/ There's no knife/ 'Cause there's no tension/ Only this/ Lucid dream of dream of dreams." An orchestra cuts through full of poignant violins. To coincide with the track's release, Apple Music premiered a preview clip of a behind-the-scenes effort of the GRAMMY Award-winning artist crafting the hit alone in his studio in a campaign for the new slate of Macbooks and Logic Pro X.
Late in April he premiered another new single "You're Too Precious" in between his current run of his favorite covers like Nirvana's "Come As You Are" and Joni Mitchell's "A Case of You". He even gifted fans with Beyoncé and Joy Division and previewed an upcoming song "Say What You Will". Other covers include his skeletal live rendition of Radiohead's "No Surprises", a ghostly take of Billie Eilish's "When the Party's Over" and a must-listen cover of Frank Ocean's "Godspeed".
Stream the new track below and watch a preview of James crafting "Are You Even Real" in his home studio. In more music updates, Ian Isiah premiered his new music video for "Loose Truth" starring essential care workers.