James Blake Shares Poignant Cover of Frank Ocean's "Godspeed"
"If people like it I'll do more."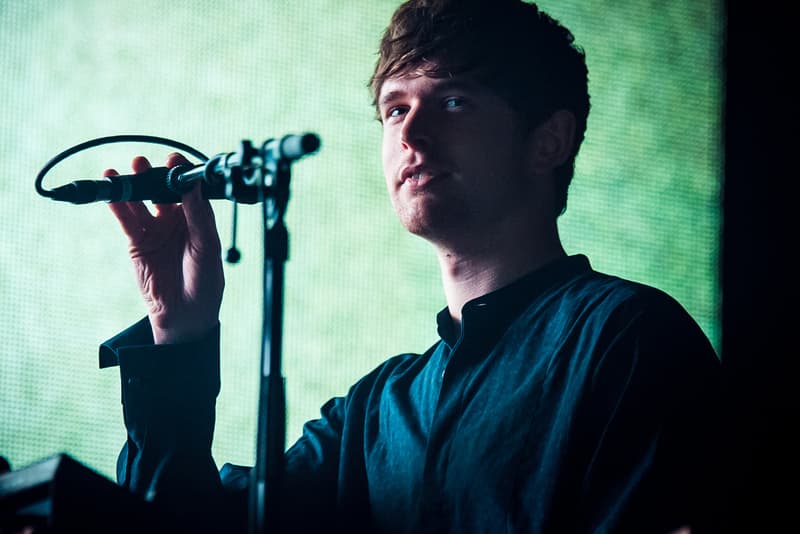 It's no question that James Blake thrives off of his poignant piano skills, something he's evidently trying to focus on over the next decade. Taking to social media, Blake talked about his relationship with the instrument, sharing a tender cover of Frank Ocean's "Godspeed."
Sharing the video on Instagram, the artist wrote "New decades resolution was to spend more time at my instrument than at a laptop. So here's a cover I play of a song I helped write – Godspeed by Frank Ocean. I think I messed up a lyric near the beginning but hey, none of these are gonna be perfect." On Twitter he shared the same video, writing "Played a song for you lot. New decades resolution is to spend more time at the piano than the laptop… for my own sanity. If people like it I'll do more x."
Running just shy of three-minutes, the Blonde highlight gets altered by Blake's piano and vocal prowess. He exudes his ghostly vocals throughout, layering his soul-inflecting delivery over the skeletal piano chords. The cover makes sense considering Blake's participation in the creation of the track: while he isn't listed on the track's credits as an official songwriter, he is listed as helping with production, arranging, and keyboards.
You can listen to James Blake's cover of "Godspeed" below.
For more new music, listen to The Blaze's "Somewhere" featuring Octavian.
Played a song for you lot.

New decades resolution is to spend more time at the piano than the laptop… for my own sanity

If people like it I'll do more x

— James Blake (@jamesblake) January 13, 2020