The Metropolitan Museum of Art Shares 13-Point Anti-Racism and Diversity Plan
The institution has come under fire for its controversial remarks.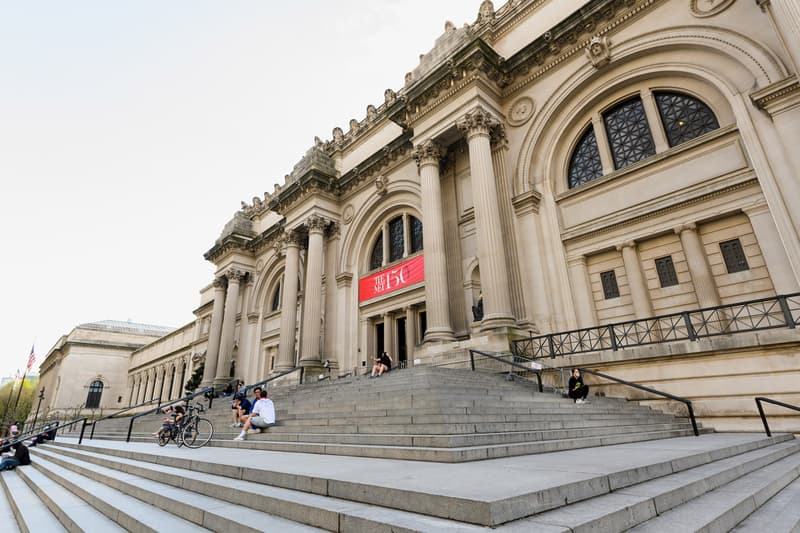 Just last month, the Metropolitan Museum of Art became the subject of controversy after its curator of European paintings Keith Christiansen argued that monuments should be protected from "zealots." The post — which he shared on Juneteenth — followed news that Confederate statues were being taken down due to Black Lives Matter protests. The Metropolitan Museum of Art is now listening to growing internal demands for reform by sharing an institution-wide, 13-point anti-racism and diversity plan.
The plan will include "new approaches to how we hire, train, support, and retain staff, to how we build, study, and oversee our collection and program, and how we structure our governance and engage our community," director Max Hollein and president and CEO Daniel H. Weiss wrote in a post on the museum's website. Anti-racism training for all staff will be implemented in the next 180 days, while a chief diversity officer will be hired within the next four months. The museum will also launch a $3 million to $5 million USD fund "to support initiatives, exhibitions, and acquisitions in the area of diverse art histories."
"We have learned much in these past weeks and held many important conversations," Hollein and Weiss said. "We all recognize that progress on these difficult issues is long overdue, and we now have the opportunity to accelerate our work to achieve genuine and enduring change." Although the museum is taking steps to address systemic racism, it must act beyond performative allyship in order to enact meaningful change. Recently, Xiaoxi Chen Laurent, an employee who was hired as an exhibition designer for "Heavenly Bodies: Fashion and the Catholic Imagination" and "Epic Abstraction: Pollock to Herrera," shared her dissatisfaction with how she was treated at the museum.
"I've completed over 20 projects, including the museum's largest and most publicized shows, but was always kept on a precarious contract with no job security," Laurent wrote on Instagram. "I was passed over three times for a full-time position by a white candidate with either less design or museum experience." Like Hollein and Weiss acknowledge, change will not happen overnight, but the new initiatives will hopefully "move The Met forward in evolving the Museum on a path towards greater fairness, opportunity, and service to the public and each other."
In other news, the University off Kentucky is being sued over its plans to remove a mural depicting slavery.