Try Out Harry Nuriev's Neon Green Air Max Sofa for Yourself
The virtual installation will launch on Crosby Studios' Instagram account tomorrow.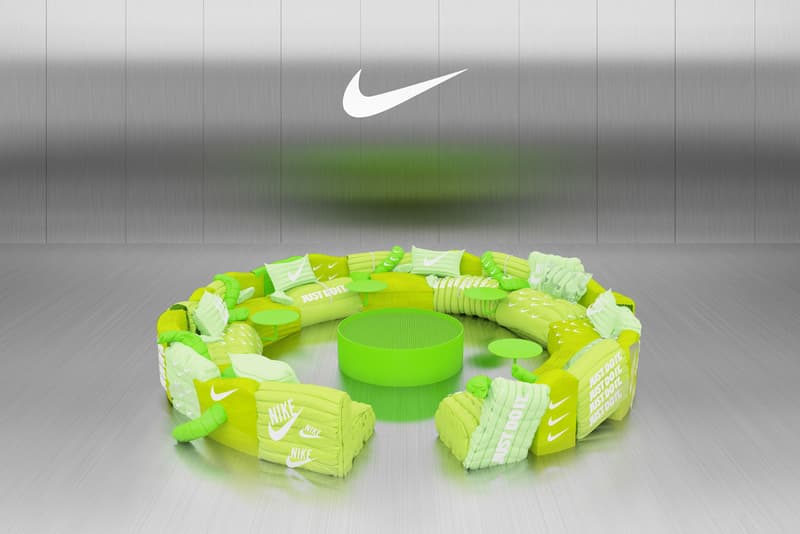 1 of 4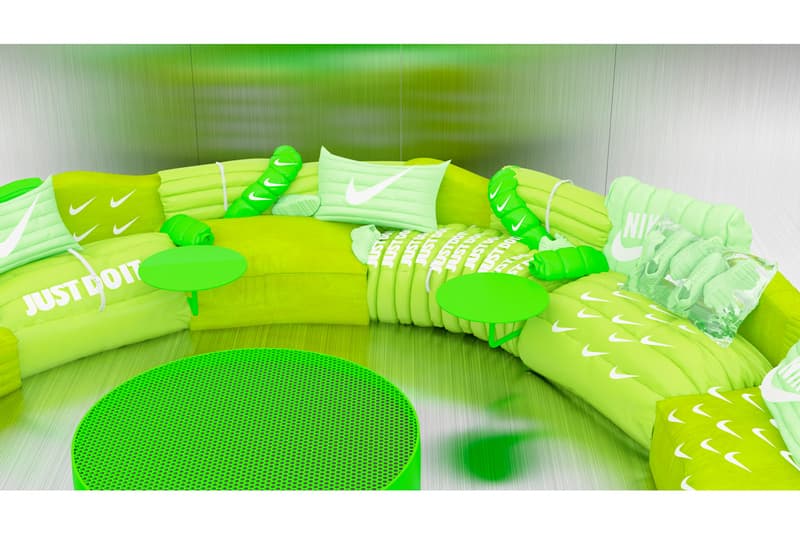 2 of 4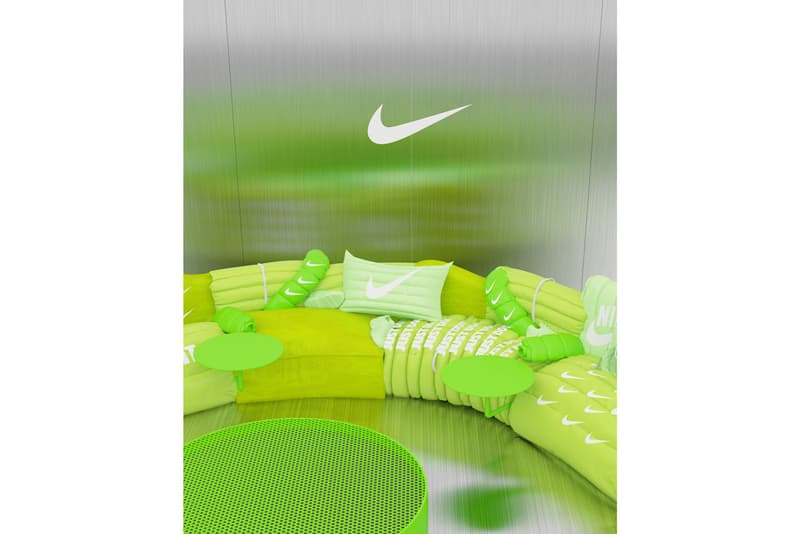 3 of 4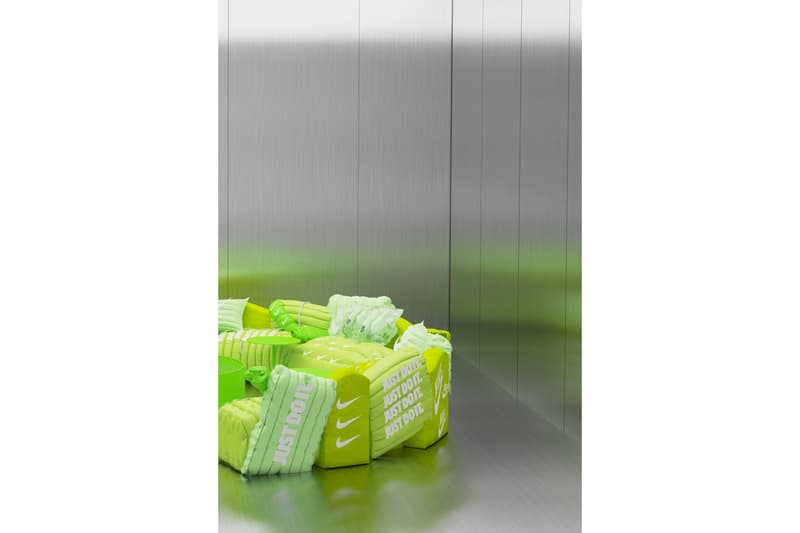 4 of 4
Crosby Studios founder Harry Nuriev has designed a virtual upcycled sofa inspired by the Nike Air Max. Initially slated to launch on Air Max Day, the virtual sofa makes design accessible to everyone in an era of self-isolation. The project was delayed due to the COVID-19 pandemic, but is finally launching on Instagram this week.
Nuriev digitally rendered the neon green Air Max Sofa out of "upcycled" Nike puffer jackets. Nike branding and swooshes cover the fronts and backs of the furniture item, while a pillow is stuffed with Nike Air Max sneakers. The circular sectional sofa mirrors the design of the round conference table, intended for everyone to have equal say.
With this design, Nuriev encourages social connection while remaining physically distant. To urge people to engage in contemporary design discourse, Nuriev created a custom AR filter on Instagram that will allow users to experience the Air Max-inspired sofa from the comfort of their own home.
Expect the Air Max Sofa to launch on July 15 at 11 a.m. EDT. The filter will be accessible from Crosby Studios' Instagram profile.
Elsewhere in design, LIVIT is introducing a new Studypod concept for those looking to work in solitude while being close to home.