Atlanta Rapper Marlo Shot and Killed at 30
The Quality Control emcee released his memorable '1st & 3rd' project in February.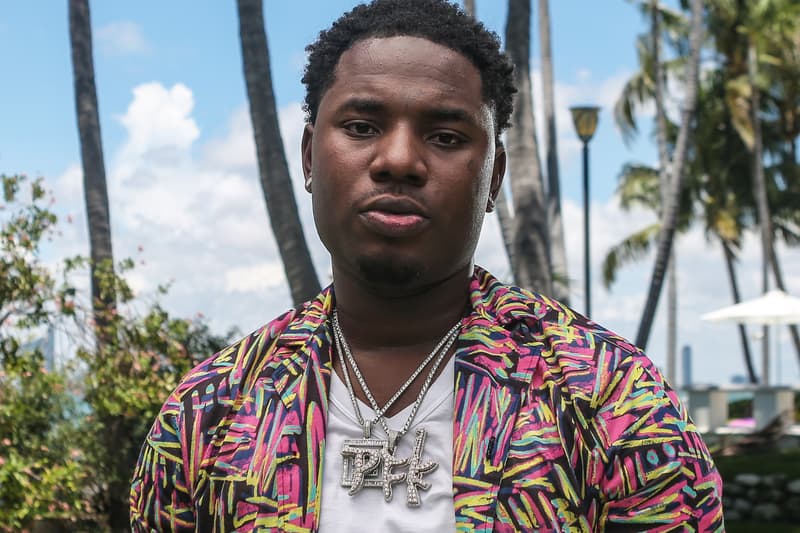 Atlanta rapper Maro has passed away after being shot and killed on Saturday, July 11. The Quality Control rapper, born Rudolph Johnson, was 30 years old. Local police confirmed his death after discovering Maro in his car at 11:30 PM in a single car accident in the downtown area of Atlanta with numerous wounds. He was declared dead on the scene.
Rappers throughout the industry mourned the loss through social media posts. Lil Yachty took to Instagram posting an image of the two together in the club with the caption, "We just did a song for this morning. SMH. RIP brother." Other musicians like Meek Mill and the City Girls also dedicated posts in his memory. Quality Control released the following statement on Instagram:
With great sadness, we announce the loss of our beloved Marlo, in loving memory of a great son, father and friend to many. We are saddened to announce his passing on the night of July 12, 2020. A man of great talent and who feared nothing. To Marlo, we love you and will miss you, as you will not be forgotten and the world will remember your name. A life so beautifully lived deserves to be beautifully remembered.
Marlo grew to prominence through a collaborative project 2 The Hard Way with Lil Baby back in 2017. In February, he returned with his star-studded 1st N 3rd featuring Future, Gucci Mane, Gunna and more. Read the dedicated posts below and revisit his last video for "1st N 3rd."
Rip lil Marlo prayers to his family! ??

— Meek Mill (@MeekMill) July 12, 2020
Damn bro not marlo it wasn't yo time to go brudda damn plz say it ain't true

— WeGotLondonOnDaTrack (@LondonOnDaTrack) July 12, 2020
RIP Marlo smh 2 the hard way was our shit on tour

— RUSS (@russdiemon) July 12, 2020
Rest In Peace Marlo……damn?

— CITYGIRL? (@ThegirlJT) July 12, 2020