ASICS Presents Microcomputer-Equipped Evoride Orphe Running Shoe
Originally previewed at CES 2020, the shoes feature a specialized smart sensor from No New Folk Studios.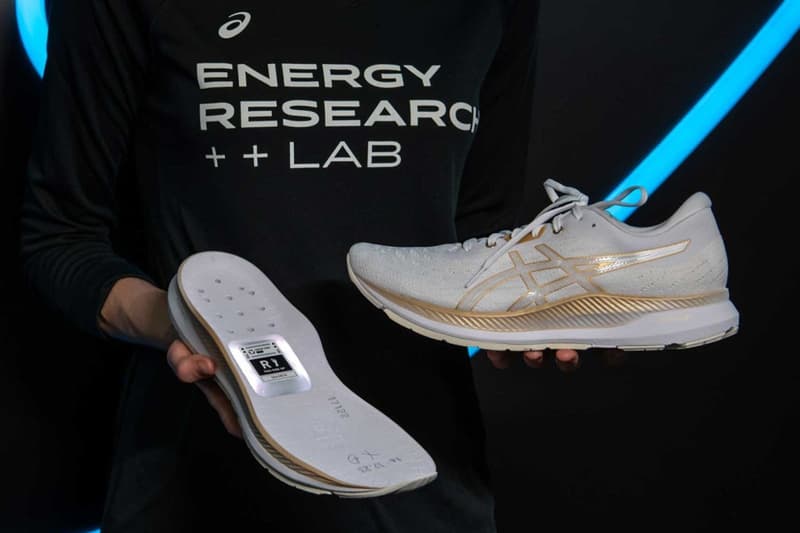 Die-hard runners are always looking for ways to improve their strides and increase their efficiency, so ASICS has readied a microcomputer-equipped running shoe dubbed the Evoride Orphe that provides real-time feedback. First previewed at CES 2020 in January, the Evoride Orphe features a specialized microcomputer developed by Japan's No New Folk Studios in its midsole.
Borrowing technology from the Orphe Track — a running shoe that's been available in Japan for some time — the Evoride Orphe offers a six-axis motion sensor that also measures barometric pressure and vibration. All of these functions are controlled by an advanced STM32L4 microcomputer.
This microcomputer then feeds data to a special app on the wearer's iPhone or Android device, which offers feedback on gait and suggests training programs to try. Although this is far from the first "smart" running sneaker — think as far back as adidas's Micropacer or Nike Running and Apple's Nike+ sensor — it is the first to provide high-level, real-time detail on the wearer's natural movements.
From a looks standpoint, the shoe has been seen in white, black or navy, all of which feature metallic gold embellishments. Mesh uppers ensure breathability, with FlyteFoam midsoles providing lightweight, responsive cushioning.
The ASICS Evoride Orphe is available for pre-order now on Japanese crowdfunding site Makuake, and is priced at a tax-included ¥34,650 JPY (approximately $323 USD). If you can live without the tech, standard Evorides run a pre-tax MSRP of ¥11,500 JPY (approximately $107 USD).
Prefer traversing trails to pounding pavement? Check out Salomon's art, music and fashion-inspired FW20 footwear collection.