YEEZY Could Restore Gap to Glory
Kanye has a chance make the company cool again. But can he pull it off?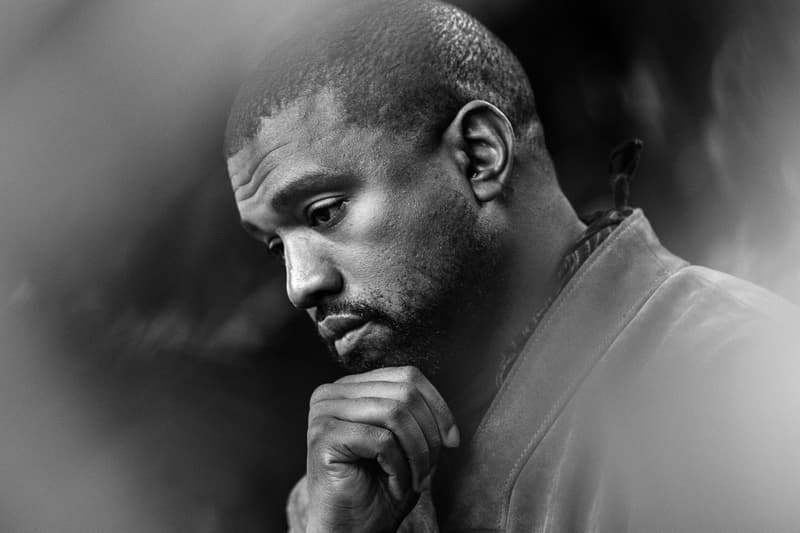 Gap and Kanye West have announced an unprecedented partnership with their YEEZY Gap line. A press release from Gap promises this creative alliance will disrupt fashion retail, with creative production on a line of affordable basics already underway for a 2021 release. The deal will last ten years with an option to renew, and details keep coming in. Since this morning, Mowalola Ogunlesi, the Nigerian-British designer behind the rising label Mowalola, has also been named Design Director of YEEZY Gap.
If you've been following Kanye's widely expressed interest in Gap over the years — specifically, his interest in "full Hedi Slimane creative control of the Gap" — this news might not come as such a shock. He's even rapped about the brand on College Dropout. But this fascination is more than just one of Kanye's infamous contrarian takes. His interest in Gap reveals much about the brand's rise, its decline and what we might expect from the YEEZY Gap line when it finally drops.
Despite the state of its current reputation, Gap was the height of cool in the '90s. Big name photographers like Steven Meisel shot its campaigns, many of which produced now iconic images of Naomi Campbell, Spike Lee and Joan Didion. Unlike other mall brands which followed at luxury fashion's heels, Gap set trends. Before there was "normcore," there was Gap's line of simple turtle necks, khakis and leather jackets. Many Gap campaigns were viral before their time, and some in retrospect were a bit Yeezy-esque.
Mickey Drexler, former Gap CEO, is credited with masterminding Gap's seismic rise in pop culture, and he's an idol of Kanye's. "I've got to give super-props to Mickey Drexler…That's a talent," Kanye said in a 2015 interview. "The same way [Azzedine] Alaïa has a talent for what he does and he's a master at it, and Nicolas Ghesquière is a master at what he does, Mickey Drexler is a master of that game."
Drexler departed his position as president and CEO of Ann Talylor to join Gap in 1983. It was a point of transition for the company as denim prices were rising and customers' desire for jeans began to decline. Building on company's San Francisco counter culture roots, he updated Gap's image to resonate with '90s cool kids by pivoting to khakis, sweaters, and t-shirts.
Drexler was ousted suddenly from Gap in 2002, as sales began to decline. But the image he crafted for Gap's brand identity and the sales turnaround he pulled off might be Kanye's blueprint for YEEZY Gap. Gap profits are at historic lows: $2.11 billion USD thus far in 2020, compared to $11.6 billion USD in 1999. Kanye has proven he's able to turn a profit. YEEZY made $1.3 billion USD last year, which helped to bring both adidas and Kanye himself closer to unseating the $3.3 billion-USD Nike Air Jordan sales.
There is overlap between YEEZY and Gap's aesthetic identities as well. Kanye's cozy vision for streetwear falls right in line with Gap's minimal, at times contrarian, approach to everyday clothing. Kanye could easily riff on the company's expansive catalogue of basics and visual archive of '90s campaign imagery. There's precedent and possibility for a turnaround at Gap, and this YEEZY partnership could feasibly restore the company to its former status. But it's still a toss-up.
Gap has already attempted to appeal to the next generation of consumers by enlisting star power –the "Coolest Designers on the Planet" program with GQ, a commercial with Cher and Future, and an upcoming partnership with Telfar Clemens which Gap allegedly reneged on– but these partnerships and appearances haven't managed to turn the ship around yet. Rumblings about a creative partnership between Kanye and Gap have been going around for years. West himself put them to rest in 2013 saying, "couldn't get past the politics."
But this time, Gap is giving Kanye a staggering amount of creative direction, and so far it looks like the gamble paid off; the company's stocks are already rising. If Kanye's able to capitalize on this momentum, the pop culture multi-hyphenate might actually fulfill his dream of being "the Steve Jobs of Gap."