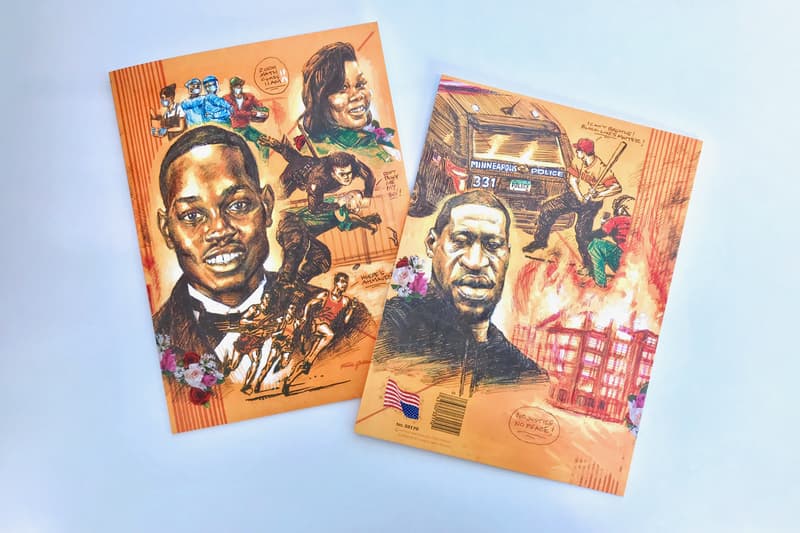 1 of 3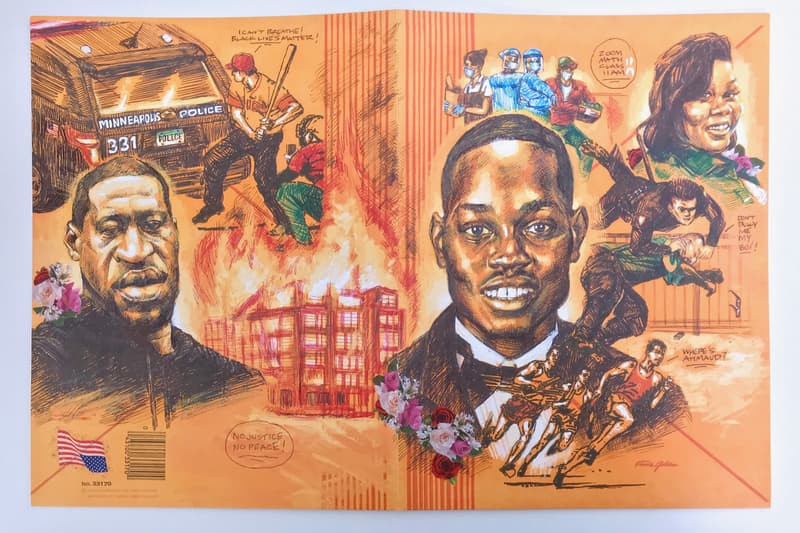 2 of 3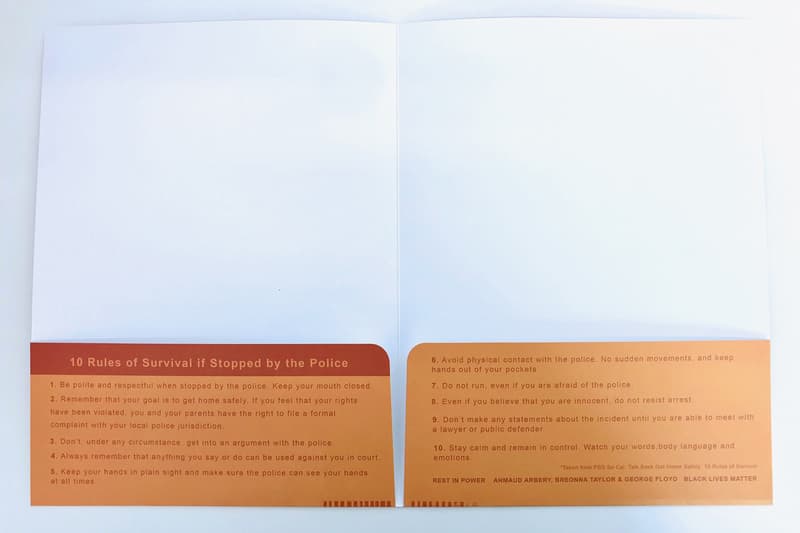 3 of 3
Patrick Martinez Launches 'Racism Doesn't Rest During a Pandemic' Folder Prints
An unlimited edition to support Black Lives Matter causes and social justice organizations.
---
Charlie James Gallery joins forces with Los Angeles-born artist Patrick Martinez on a charitable art initiative that will benefit Black Lives Matter causes and social justice organizations. The Pee Chee Folder project was inspired by an original artwork by Martinez, portraying hand-painted portraits of George Floyd, Breonna Taylor and Ahmaud Arbery on a traditional school folder to shed light on the recent police killings of Black people and longstanding racism in America.
"With these works my intention is to cement these people within the context of my art at the same time memorializing them. In America's history, only presidents and "important" people would have portraits painted of them, scenes cast as bronze sculpture or statues etc. They won't do that for George Floyd, Breonna Taylor and Ahmaud Arbery so I want to do it myself so that these happenings and people are not forgotten," Martinez told HYPEBEAST in a recent, exclusive interview.
The unlimited edition, entitled Racism Doesn't Rest During a Pandemic Pee Chee (No Justice No Peace), is a four color offset folder print that measures 12 by 9 inches closed and 12 by 18 inches when it's open. To purchase a folder print, you will need to make a donation of $25 USD or more to one of the organizations listed below. The gallery will then ship one of the editions via USPS anywhere in the United States. Once you've donated, you will need to email info@cjamesgallery.com with proof of your donation, your ship-to address and preferred method of payment for shipping.
Prints are limited to one piece per person. Donations made after June 1st, 2020 will also be honored. Visit Charlie James Gallery's website to learn more and find the list of organizations below.
Social Justice Organizations for Donations:
Black Lives Matter Los Angeles
SUMMAEVERYTHANG Community Center
Collective Fare Caterers NY
Sean Monterrosa GoFundMe
Ahmaud Arbery GoFundMe
Breonna Taylor GoFundMe
George Floyd GoFundMe
David McAtee GoFundMe
Andres Guardado GoFundMe
Black Trans Protesters Emergency Fund
Youth Justice LA
In related news, a Black Lives Matter street mural will be painted outside of Trump Tower in New York City.